Press releases
The General Meeting of Shareholders approved the amount of dividend per one ordinary share of KazTransOil JSC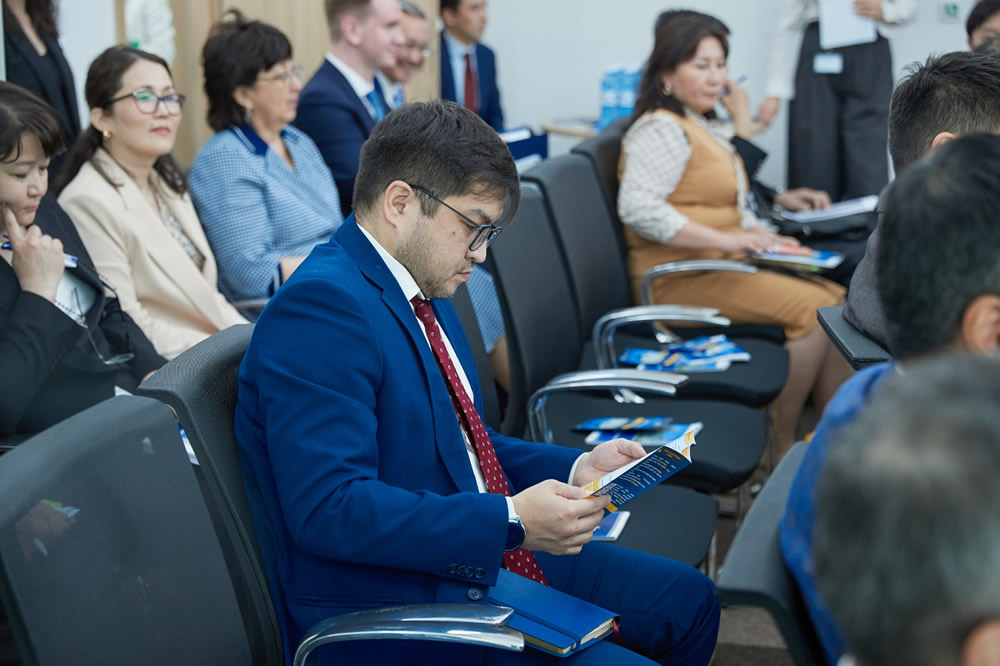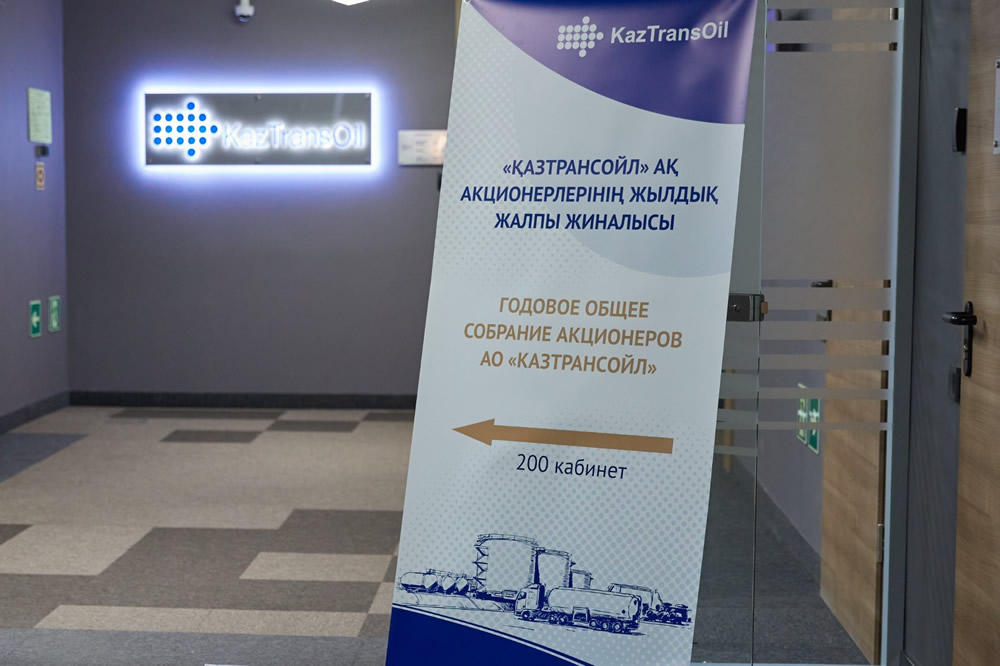 May 24, 2023б Astana
KazTransOil JSC, located at the address: Republic of Kazakhstan, 010000, Astana city, Nura district, Turan avenue, building 20, non-residential premises 12, BIN 970 540 000 107, certificate of registration for value added tax dated August 29 2012 series 62001 No. 0015217, Kbe16, Halyk Bank of Kazakhstan JSC, SWIFT BIC: HSBKKZKX, KZ536010111000012185 (tenge), informs that on May 24, 2023, the annual General Meeting of Shareholders of KazTransOil JSC decided to pay dividends on ordinary shares of JSC "KazTransOil" for 2022 and approve:
1) the following procedure for distributing the net income of KazTransOil JSC, received at the end of 2022, in the amount of 19,801,693,000 (nineteen billion eight hundred one million six hundred ninety three thousand) tenge:
send an amount of 15,000,495,861 (fifteen billion four hundred ninety-five thousand eight hundred sixty-one) tenge to pay dividends;
the remaining amount of net income in the amount of 4,801,197,139 (four billion eight hundred one million one hundred ninety seven thousand one hundred thirty nine) tenge shall not be distributed and left at the disposal of KazTransOil JSC;
2) the amount of the dividend for 2022 per one ordinary share of KazTransOil JSC in the amount of 39 (thirty nine) tenge.
The list of shareholders of KazTransOil JSC who are entitled to receive dividends on ordinary shares of the Company based on the results of 2022 will be compiled as of 00:00 on June 5, 2023.
The start date for the payment of dividends on ordinary shares of KazTransOil JSC based on the results of 2022 is June 13, 2023.
KazTransOil JSC is the national operator of the main oil pipeline. It is part of the NC KazMunayGas JSC group. KazTransOil JSC owns a diversified network of main oil pipelines 5.4 thousand km in length.
KazTransOil JSC
public relations and
internal communications department