Press releases
Nur-Sultan city multi-disciplinary medical centre receives medical equipment from the donors to help combatting the COVID-19 pandemic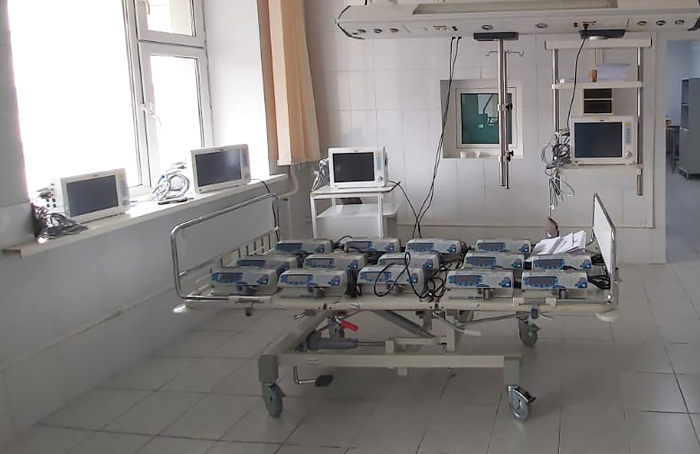 A group of subsidiaries of foreign investors working in Kazakhstan including Shell Kazakhstan, Eni, INPEX North Caspian Sea LTD., Total, LUKOIL, Cameco, Air Liquide, Takeda as well as the Representative Office of Kazakhstan Foreign Investors Council Association of the Republic of Kazakhstan, have purchased and donated state-of-the art intensive care medical equipment and individual protective sets to the Multi-Disciplinary Medical Centre (MDMC) of Nur-Sultan city, to help treatment of the COVID-19 patients. The overall cost of the equipment is over 200 mln KZT (circa 500,000 USD).
The intensive care equipment included a number of patient monitors, infusion pumps, a blood analyzer, and an electro-impedance tomography unit as well as the functional resuscitation furniture. The medical staff have also been trained to use the equipment. In addition, more than 10,000 individual protective equipment including the medical masks, protective gowns, glasses and gloves have been provided through the MDMC to the medical staff directly exposed to the COVID-19 virus. These sets are critical to improve the hospital's healthcare capabilities and to protect the frontline medical staff.
Following a request for specific medical equipment and supplies from the Department of Public Healthcare of Nur-Sultan city, the foreign investors collectively responded by purchasing the necessary equipment.
This demonstrates again the above companies' high level of corporate social responsibility, as well as their unity and cooperation in fighting the pandemic.