Chevron and Kazakhstan: 25 Years of Strategic Partnership
Chevron meets the 25th anniversary of its activity in Kazakhstan with a new strategic project
2018 is a significant year for Chevron, who celebrates 25 years since signing an agreement on the formation of Tengizchevroil (TCO) Joint Venture, which for many years remained a major private oil producing company of the country. "Petroleum" sits down with Tim Miller, head of Chevron Eurasia Business Unit, who discusses the company's quarter of a century presence in Kazakhstan.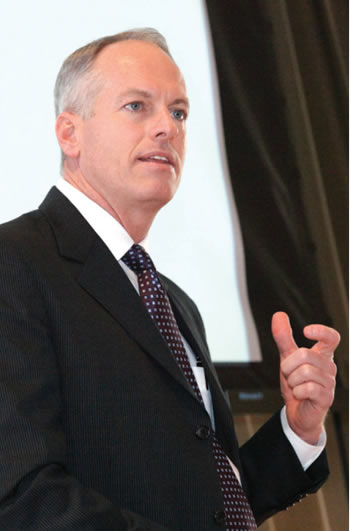 The view of Mr. Miller is interesting because this top manager of Chevron is well aware of Kazakhstan – for five years, between 2010 and 2015, he held the position of the head of TCO and knows the Kazakhstani business landscape well. In an exclusive interview with "Petroleum", he discussed Chevron's assets in Kazakhstan and told why the corporation during the entire history of the Republic of Kazakhstan was the first corporation to invest in a capital project when petroleum price crisis was in full swing.
– Tim, a quarter of a century ago Chevron was the first major oil and gas corporation to enter Kazakhstan by executing a contract on establishing a joint venture (TCO) to develop the Tengiz field. Today, after all these years, how do you assess the place of Tengiz in Chevron's global projects portfolio?
– On April 6, 1993, Kazakhstan President, Nursultan Nazarbayev, together with then Chevron Chairman and CEO, Kenneth Derr, signed the historic TCO agreement, launching our entry into operations in the country. It is great to be celebrating 25 years of successful partnership with the Republic of Kazakhstan.
This anniversary is a major milestone in the history of Chevron and Kazakhstan, which President Nazarbayev has called a "contract of the century" given its significance for the country. In 1993, Kazakhstan was a young (less than two years) independent state. Its economy was undergoing transformation and the country was getting ready to begin its journey to become a major oil exporter. Back then, the level of country's oil production, based on the 1992 results, did not exceed 26 million tons a year. We were growing together with the newly independent republic and we were about to make a big contribution to the growth of the Republic's economy.
Years of successful partnership have seen usplay a key role in supporting the growth of the country, which today stands as a global energy leader. We hold a 50% equity interest in TCO and since its inception, we've produced more than 3 billion barrels of oil and contributed more than $125 billion to the country's economy.
Tengiz is often called the diamond in Chevron's crown; and it is not a mere picturesque metaphor. As one of the world's deepest producing supergiant oil fields, Tengiz is the largest "single-trap" producing reservoir in existence. It's a large and complex field with yearly output of around 229 million barrels of crude (in 2017), which could satisfy the annual oil demand of entire nations.
We value this asset and are interested in its effective development, as well as in sustainable development of Kazakhstan and the regions around our operations, such as the Atyrau oblast.
– TCO is a major private oil-producing company in Kazakhstan. What benefits do you think Kazakhstan has received over 25 years of cooperation with Chevron Corporation?
– Firstly, this milestone is a testament to one of Chevron's core values: partnership. In Kazakhstan, we have built trust and mutually beneficial relationships by collaborating with communities, government, suppliers and partners. As a company, we are focused on getting results the right way and our vision is to be the global energy company most admired for its people, partnership and performance.Our foundation is built on our values, which distinguish us and guide our actions to deliver results – and we are focused on conducting our business in a socially and environmentally responsible manner.
It has to be said, that without the progressive thinking of President Nazarbayev, who established a business environment that encouraged investment, we may never have safely unlocked the enormous potential of Tengiz – one of the world's great oil fields.
Over 25 years, we have expanded our operations, introduced state-of the-art technologies, trained our local workforce and applied our ingenuity and innovation to further develop Tengiz. All of which bring many benefits to Kazakhstan.
Earlier I touched upon the significant production and revenue – more than $125 billion to the country's economy – we've generated through this successful partnership. But, and more importantly, it's the prosperity we've created along the way that is key. Through the creation of thousands of jobs we've developed significant local capacity and capability. At TCO, we've seen local employees rise from 50 percent of the total workforce in 1993 to 83 percent today. We've also supported the development of a sustainable local supplier base, through which we spent more than $2.5 billion on Kazakhstani goods and services in 2017 alone ($24 billion since 1993). On top of this, we've improved the well-being of local communities through strategic social investments
Today TCO produces almost one third Kazakhstani oil and our consistent approach, as well as our commitment, to local content means that currently two thirds of the managers and supervisors at TCO are Kazakhstani citizens. Around 156 Kazakhstani specialists replaced foreign employees in key positions of responsibility and technical specialism. In addition, we train personnel for the industry, set standards for service industries, and stimulate diversification of the national economy. All important factors that highlight to the positive, effective and mutually beneficial nature of Chevron's successful partnership with Kazakhstan.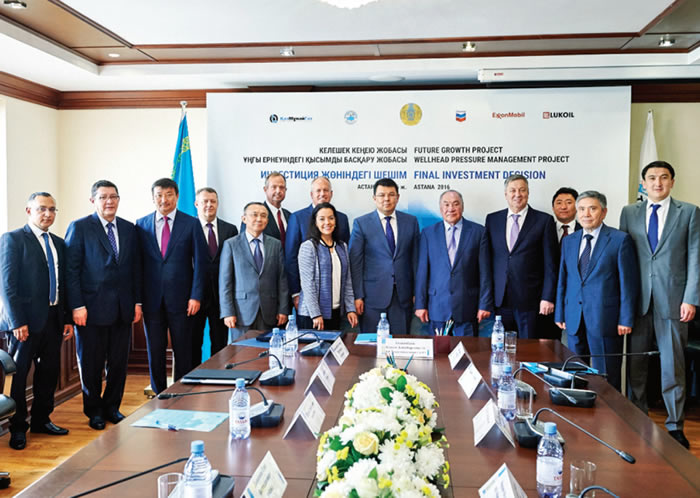 – In July 2016, Chevron and partners in the joint venture announced final investment decision to finance the Future Growth Project and Well-Head Pressure Management Project (FPG-WPMP) at Tengiz. What results do you expect from the implementation of this project? What is the current status of the project?
– In 2016, together with our TCO partners, we sanctioned FGP-WPMP – the next exciting phase of expansion at Tengiz. The integrated project is designed to further increase total daily production from the reservoir and maximize the ultimate recovery of resources. Our FGP will use state-of-the-art sour gas injection technology, successfully developed and proven during TCO's previous expansion in 2008, to increase daily crude oil production by approximately 260,000 barrels per day.
In parallel, the WPMP maximizes the value of existing TCO facilities by extending the production plateau and keeping existing plants producing at full capacity. When complete, FGP-WPMP will enable TCO to bring production up 39 million tons per year, or 850 thousand barrels per day.
Around 30,000 jobs have been created by the project already and 9 of 10 specialists engaged in the construction are Kazakhstani citizens. The level of the Kazakhstani content is high, with around 2000 Kazakhstani companies supporting the project.
The construction of infrastructure and production facilities at Tengiz is underway, with all rotation villages for our construction workforce completed, as well as the construction of the Cargo Transportation Route (CaTRo) facility – in readiness to receive modules bound for the new plant via the Caspian Sea.
— You started the implementation of the capital-intensive FGP-WPMP projects when oil prices were at one of the multi-year minimums, and it looked like courageous act. What were the motives behind this decision?
— We understand that energy is a long-term business. Disciplined oil and gas companies like Chevron anticipate the cyclical nature of energy markets and focuson what they can control to ensure effectiveness and competitiveness.
The last quarter of a century in Kazakhstan is an incredible story of the tens of thousands of past and current employees at Tengiz who have made, and continue to make, TCO the success that it is. Their continued commitment and contribution has inspired us to achieve new milestones for the benefit of both our shareholders and the Republic of Kazakhstan. This gives us confidence in our investment in the FGP-WPMP as the future expansion of Tengiz.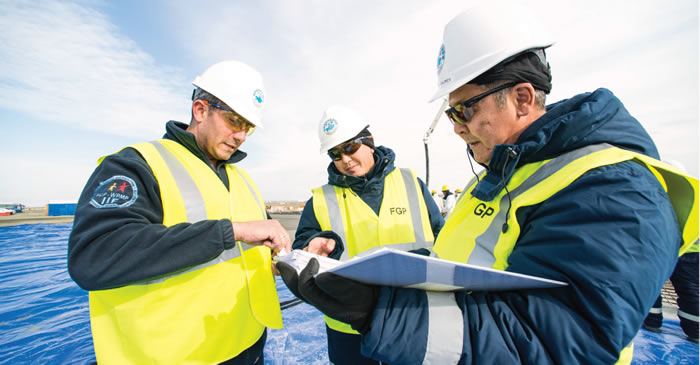 – Apart from Tengiz, does Chevron participate in other major projects? How would you assess their development?
– In Kazakhstan, we are also a partner in the Karachaganak Petroleum Operating B.V. (KPO), where we have an 18% equity interest, but we are not the operator of the Karachaganak project. I would characterize the development of this project as positive and sustainable. KPO is a major gas producing enterprise in Kazakhstan and the company is recognized as an health, environment and safety (HES) leader. In 2017, KPO, like TCO, also achieved a record level of production – recording 146 million barrels of oil equivalent (stabilized and non-stabilized hydrocarbon liquids, sour gas and fuel gas).
Strong performance is the result of significant investment. By the end of 2017, more than $23 billion had been invested in the development of the field and the amount of direct payments to the Kazakhstani economy exceeded 15 billion dollars.
Chevron's also has a 15% equity interest in the Caspian Pipeline Consortium (CPC). This 1511-kilometer pipeline is one of the key hydrocarbon arteries of Eurasia with a significant portion of Kazakhstani exported oil delivered to ports on the Black Sea and then shipped to consumers all over the world. In the past year, Chevron and its CPC partners, completed the expansion of the oil pipeline capacity up to 64 million tons per year, helping CPC finish the year with record numbers – having transported 55 million tons of oil. The CPC expansion also means that TCO and KPO will benefit from additional transportation capacity for export.
Chevron's assets in Kazakhstan are an important part of the company's portfolioand key contributors to our earnings, production and reserves. They are complex, long-term and engage the most qualified technical specialists of the industry. They are also strategically important for the Republic of Kazakhstan, as they serve as a driver for economic development and prosperity.
— You constantly note that Chevron's projects are complicated. But complicated projects also involve high risks. What mechanism allow to implement complicated projects maximizing their positive effect?
— I would identify three key factors. Everything begins from the strict and consistent implementation of HES standards. That is the baseline. Our goal is to achieve zero incidents and injuries. The second factor is capital discipline, by that I mean efficient budget planning and management. If Chevron makes commitments under the project, it is focused on delivering it on time and within the budget. The third factor is a commitment to the being a partner of choice. By focusing on getting results the right way and winning in any environment means we will meet the challenge of delivering and improving on our commitments, whether its production, well completions or project cost and schedule; and delivering them more efficiently, with lower costs.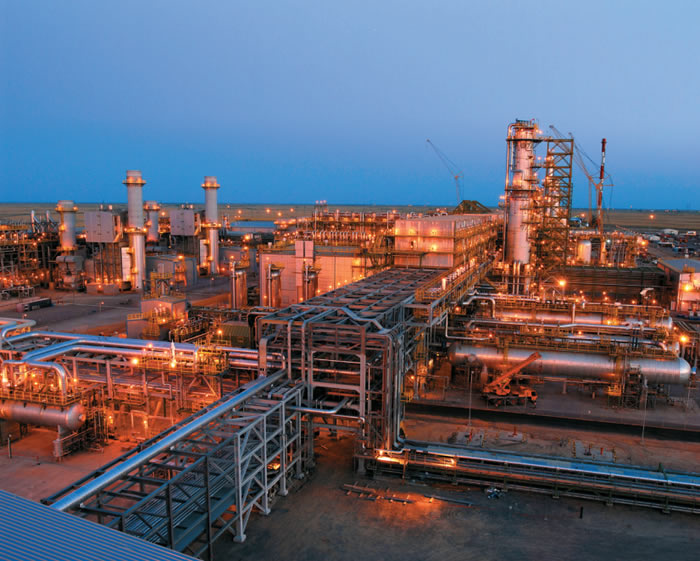 – Chevron has successfully implemented diversification projects in Kazakhstan. The Atyrau polyethylene pipe plant built by the company is a pioneer in the manufacture of polyethylene pipes. In 2013, Chevron started manufacture of valves which are used in water supply, sewage and natural gas transportation systems. In what direction will diversification be continued?
– Chevron is proud to be a technology leader in the industry, and is proud to be helping Kazakhstan meet its goal to diversify its economy. Since 2003, the company has owned and operated a polyethylene pipe plant in Atyrau – which is celebrating its 15-year anniversary. The plant's eight processing lines have a production capacity of 17,000 tons of polyethylene pipe per year. The plant also produces metal-plastic and thermoplastic pipes used in heating and hot water supply systems. In 2013, Chevron commenced another plant in Atyrau that can produce up to 30,000 iron gate valves per year. The valves are used in cold water supply systems, sewage systems and natural gas distribution networks. Both plants are managed and operated by Kazakhstani employees.
The plants bring new technology to Kazakhstan and supply the country with products that are currently imported. In addition, there is potential for export.
In addition, TCO also established the first Marine Academy in Kazakhstan, which develops national marine engineers and navigators to support Kazakhstan's fleet.
We also work very closely with our local suppliers. We've worked to identify and develop viable, sustainable opportunities to maximize the use of Kazakhstani goods and services.
– Chevron is actively investing both in production and human capital, in humanitarian projects, education and culture. Why is it important for the corporation? What volume of funds did Chevron invest in the social sphere of Kazakhstan?
– Our base business in Kazakhstan is the production of hydrocarbons. We are also aware that Kazakhstan's long-term goal relates to the development of a knowledge-driven economy, and we support this through our strategic social investments. In Kazakhstan, we work in partnership with local and national governments, communities, non-governmental organizations, and other institutions on projects focused on health, education and economic development across the country.
Since 1993, our social investments in Kazakhstan have exceeded $1 billion dollars Through TCO's Egilik Social Infrastructure Program, implemented jointly with the Atyrau Oblast Akimat, we have built schools, kindergartens and other social and educational facilities within the Oblast. In total 110 facilities, where over 1000 teachers and doctors work have been developed.
– Why do you think Chevron achieved such amazing success in Kazakhstan?
Today, more than ever, truly successful projects are built on the foundations of trust, understanding and cooperation where all stakeholders work together to create value and mutual benefit. The second component of success is Chevron's long-term approach focused on its vision. Chevron takes a prudent, long-term approach to managing Tengiz. Our knowledge and experience in developing fields with high H2S and our sour gas injection technology helps us extends the life and productivity of the reservoir.
Our continued investments in Kazakhstan are an indication of the vast potential of the country and our confidence in its stability, investment climate and most importantly, our strong partnership with people of Kazakhstan.