Developing Human Capital is How Shell Contributes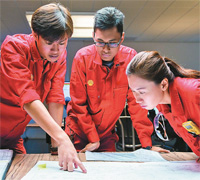 The First President of Kazakhstan N. Nazarbayev declared 2019 as the Year of Youth. It is the new generation of people of Kazakhstan who will shape the future of the country. The State gives a special focus to creating opportunities for the development of human capital country-wide.
Shell, from the beginning of its operations in Kazakhstan, in addition to participating in social infrastructure projects as part of the Production Sharing Agreements (PSA), has allocated considerable voluntary investments in social portfolio and projects aimed at development of opportunities for young people of Kazakhstan. Investment in people is investment in that future.
In recent years, Shell has successfully implemented the Graduate Program for Young Professionals who are University graduates with less than 3 years of work experience. This Program is a good way for young professionals to unlock their potential in any sector jumping off to a good start in their carriers. With such a chance of being employed at Shell, these young people have a good career start, study the corporate philosophy and become full-fledged members of the global team. The Program enables young professionals to have a first-hand experience in various units led by experienced personal mentors, working with highly qualified professionals engaged in various innovative projects across the globe. The Program's main objective is to help young specialists to become professionals in the oil and gas industry within a short timeframe.
Shell believes that investing in the youth of Kazakhstan will deliver for decades to come. Developing talent in science, technology, engineering and mathematics is not only crucial for the future of the oil and gas industry but also for other industries and, indeed, for the development of a global lower-carbon energy future.
Shell's educational programs help shape the systematic and creative mindset they need, using modern technologies to assist the discovery of innovative solutions. Young Kazakhs learn skills in technical design, analytical thinking, problem solving, scenario planning and leadership. And they get to put all that to the test both in Kazakhstan and internationally.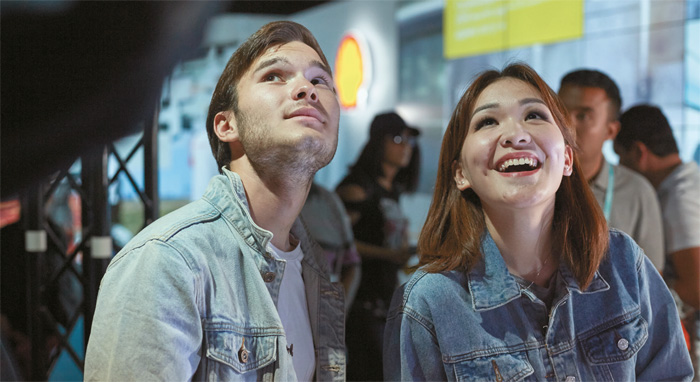 One example is Shell NXplorers. This introduces the complex and creative thinking skills and methods that can turn great ideas into reality. The ability to solve complex problems is the number one skill that future employees need, according to research carried out by the World Economic Forum. We delivered Shell NXplorers to schoolchildren and students in 2018 and now run it in Nur-Sultan, Uralsk, and Aktau.
Another example is Shell's Student Energy Challenge. This promotes scientific and innovative projects among technical university students and equips with the skills of teamwork and business thinking. It was launched as a pilot program during EXPO-2017, in partnership with the KAZENERGY Association. Each year over 40 university teams across Kazakhstan take part in this project.
Kazakh student teams have also participated in numerous Shell EcoMarathon events. This international competition to design highly energy-efficient vehicles has helped launch brilliant careers all over the planet testing their technical and creative skills against international competition.
Of note is a success story of the petroleum industry education project, which Shell works on with our partners following an initiative at the World Economic Forum. It brings together students and staff at Satpayev University with industry experts and the internationally respected Colorado University. Lectures, training and knowledge exchange involving some of the world's best people, and all in Kazakhstan.
Small and Medium Enterprises are the basis for the country's sustainable economic development. Designed to develop entrepreneurs in Western Kazakhstan, Shell LiveWIRE Global Initiative seeks to promote entrepreneurship and to support innovative businesses and build consultancy capacity. In 2019, the Program extended to Mangystau oblast. The basic instruments are co-financing of consultancies, organization of trainings for priority business areas, facilitation of business contacts, personal coaching and post-project support to businesses. In 2018, more than 600 entrepreneurs were recipients of non-financial aid and more than 330 new jobs were created.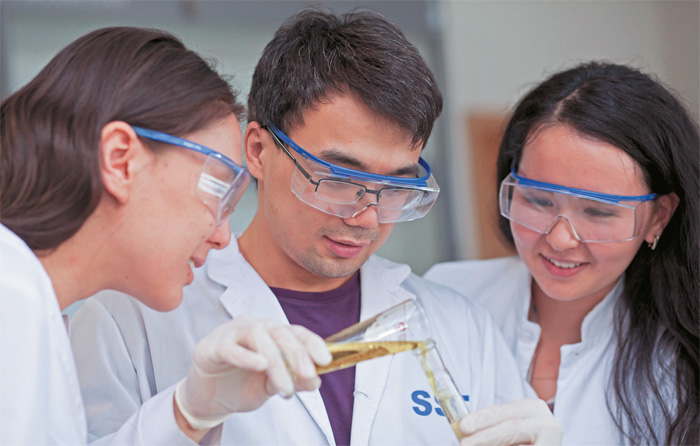 In 2013, Shell was proactively engaged in developing the Kazakhstan Upstream Oil & Gas Technology and R&D Roadmap which was endorsed by the RoK First President. This in-depth study of the research and development capabilities of the Kazakh oil and gas sector identified a fantastic opportunity for the country in the field of geochemical studies. Shell Kazakhstan created a top-class geochemical laboratory for Kazakhstan. That involved building the facility in Atyrau and training Kazakh staff and funding the procurement of state-of-the-art equipment and technology. To ensure their successful practical application Shell, as a leader in this sphere provided with ongoing technical support.
Last December saw the recognition of this project by the OECD as an outstanding example of how to establish both common value and local content development. A great joint success for the Republic of Kazakhstan in the international arena, an investment which is delivering today.
Kazakhstan is not only blessed with natural resources but with an engaged, bright and exciting youth that is full of potential. A youth that is ready to ensure an ever-greater future for Kazakhstan. A youth ready to shine in the world. Shell will maintain investments not only in the country's oil and gas sector, but also in developing human capital, especially into the future of new generation thus, making it possible for them to become competitive professionals internationally.