"A green economy" operates at Karachaganak
Аmina Dzhalilova
A strategy of Kazakhstan's transition to the "green economy" will be elaborated in the middle of 2013.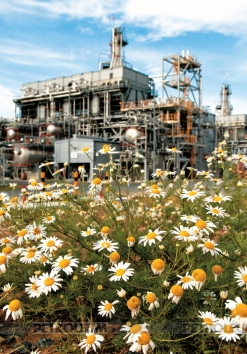 Nursultan Nazarbayev's initiative on the transition to the "green economy" and a partnership program "Green Bridge", which was approved by the world community at the UNO World Summit "Rio + 20", will become the main guidelines for the next years both for the nature protection department and for the country's subsoil users.
It was informed earlier that a working group under the chairmanship of the Prime Minister on elaborating the strategy of transition to the "green economy" has been formed in Astana. According to the Ministry of Environmental Protection, under elaboration of the strategy, the South Korean and German experience will be taken into account and tax stimulus for the enterprises will be provided. In addition, it is planned to build 40 garbage processing plants in Kazakhstan within the next 10 years.
However, already today it is evident which companies will head the country's march towards the "green economy". Karachaganak Petroleum Operating B.V. is one of them. Let's remind that KPO is a joint venture of BG Group (29.25 %), Eni (29.25 %), Chevron (18 %), LUKOIL (13.5 %) and JSC NC KazMunayGas (10 %). The consortium operates at Karachaganak – one of the world's huge oil and gas condensate field.
The company's plan for nature protection measures contains such provisions as protection of industrial environment, water and land resources, protection and rational use of subsoil, flora and fauna protection, as well as the treatment of production and consumption wastes. Also, it includes the introduction of management systems and the best accessible technologies, research & development and design and survey works, radiation, biological and chemical safety, ecological education and propaganda.
As part of measures on preserving the industrial environment the company uses "a supergreen burner" providing non-black burning under wells study and cleanup. Besides, for many years the consortium is practicing gas injection in reservoir that allows it to bring practically to naught the burning of hydrocarbons on flares. For instance, for 6 months of 2012 the percent of processing of associated and natural gas has come to 99.91 %. 14 stationary automatic stations are conducting continuous monitoring of atmospheric air and 2 mobile ecological laboratories are functioning.
The used water is purged and directed at preparation of drilling agents, at dust control and at watering of green plantings. As a result, the economy of water resources for the last three years has come to almost 280 000 cubic meters.