Working for the benefit of society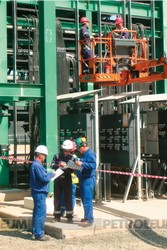 The North Caspian consortium, developing the huge Kashagan field in the Kazakh sector of the Caspian Sea, is preparing for the start of commercial production. There is no doubt that the Kashagan oil will become the basis for energy security of the Republic of Kazakhstan in the 21st century. When we talk about the Consortium, we mean not just multi-billion investments and innovative technologies, but also the Consortium's social commitments in the region it operates.
Not only does the Consortium fulfill the business-related tasks set by the shareholders, but it also takes every effort to ensure a sustainable development of the Atyrau region and of the republic as a whole. An important objective for the Consortium is about increasing Kazakhstani content in the project. In terms of personnel this can be illustrated by one significant figure: Today 80 percent of the Consortium's employees are citizens of Kazakhstan. Many of them have become highly-qualified professionals since joining the company. Some of them have received training abroad, while others have attended different seminars and workshops in our country. This, in its turn, gave a significant boost to the development of Kazakhstan's oil and gas industry, and impacted the relevant spheres of activity. Many Kazakhstani gained valuable experience while working for Kashagan, while for others – this marked a step forward in their career.
In addition, special attention is being paid to increasing the use of local goods and services and strengthening the production capacities of local companies in line with the sustainable development principles. Kashagan is a unique project which requires sophisticated equipment. Suffice it to say that many technical units of the complex facility for production and treatment of hydrocarbons were developed for the first time and have no analogues in the world. Nevertheless, the Consortium intends to purchase more products, works and services from local suppliers and helps develop local businesses, especially in western Kazakhstan where the company's main operations are located.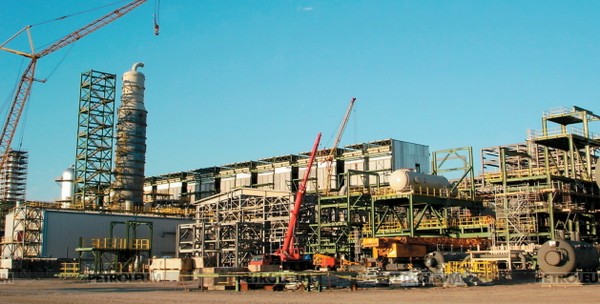 As a result of purposeful activities to promote and increase the involvement of Kazakh companies in the project, about 70 joint ventures have been set up that provide works or services to the Consortium. The Consortium is the only one from among key oil and gas operators in Kazakhstan to finance and coordinate the introduction of international standards of the American Petroleum Institute (API: Ust-Kamenogorsk Armature Plant) and the American Society of Mechanical Engineers (ASME: Western Kazakhstan Machine Building Company, Petropavlovsk Heavy Machine Building Plant and Montage Engineering Company).
One of the examples of the Consortium's successful cooperation with local suppliers is the work of the Atyrau-based multisectoral construction company Tesla Tan, which has successfully been audited and achieved ISO 9001: the International Standard for Quality Management Systems (QMS). The company is now involved as a contractor in installation of Electrical and Instrumentation for completion phase of works at the Bolashak plant (Karabatan).