Karachaganak: Operation Results of the Year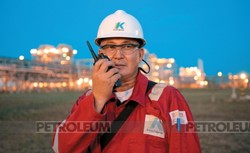 Karachaganak Petroleum Operating B.V. (KPO), developing the Karachaganak oil and gas condensate field in Western Kazakhstan, has announced the operation results of 2012. Last year KPO produced 139.5 million barrels of oil equivalent of stabilised and unstabilised liquid hydrocarbons, gas and fuel gas. 8.6 million cubic meters of sour dry gas were re-injected to maintain reservoir pressure, which is approximately 49% of the total volume of produced gas.The volume of gas flaring was a mere 0.13% of the total volume of gas produced. More than 1 million tonnes of greenhouse gas emissions have been eliminated. As a result of KPO's efforts to substitute foreign specialists, today, local employees make up 93% of the total staff.
KPO General Director, Damiano Ratti, said: "As of today, KPO's partners have invested more than $17 billion into the development of Karachaganak. At the same time, direct payments into the RoK budget reached $8.8 billion". "In developing the Karachaganak project, KPO has utilised leading production and hydrocarbon processing technology to enhance hydrocarbon recovery and ensuring maximum economic return for the Republic of Kazakhstan and the project partners," added Damiano Ratti.
Karachaganak is one of the largest and most complex fields to operate in Kazakhstan. Currently, there are 96 production and 16 re-injection wells in operation at the Karachaganak field, out of a total of 377 wells.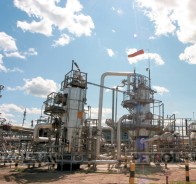 KPO is committed to sustainable development and the highest standards for environment protection in all aspects of its activity. Since 1997, KPO's investments into environmental activities have exceeded $239.4 million. KPO fully supports initiative of the Republic of Kazakhstan regarding transition to "a green economy". Last year, the gas utilisation rate at Karachaganak totalled 99.87%, which is a world class achievement.
KPO has developed and implemented its Greenhouse Gases Management Strategy, which assumes a voluntary obligation to reduce greenhouse gas emissions over a period of five years. As a result of this strategy, more than 1 million tonnes of greenhouse gas emissions have been eliminated. Emissions from the industrial operation of KPO facilities are monitored by an automatic data collection and environmental monitoring system.