Reliable Communication at the Islands
Telecommunication company ASTEL has been providing communication services at the North Caspian project's facilities, including artificial islands for eight years already. The company's services meet both international standards and high demands of the operator of Kashagan project. The work at the legendary Kashagan has become a stimulus for ASTEL to accustom international standards, develop a wide spectrum of services, introduce ISO and OHSAS certification and continuously improve the professional skills of its employees.Kirill Yelantsev, ASTEL's Head of International Projects Division, shares the nuances of work with NCPOC in an interview to Petroleum.
- Do you work only at Kashagan or there are other projects within the Republic's oil and gas industry in your portfolio?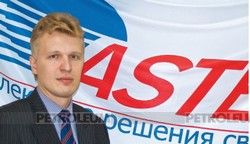 Kirill Yelantsev, ASTEL's Head of International Projects Division
- ASTEL provides telecommunication and integration services to a great number of organisations in the so-called "oil-bearing" areas of Kazakhstan: the Aktyubinsk, Atyrau and Western Kazakhstan regions. We proudly name such concerns as Tengizchevroil and PetroKazakhstan among our clients. Also, we have experience in consulting several companies at the Karachaganak field. However, Kashagan is our largest and, what is more, long-term and promising project.
- Few Kazakhstani companies succeeded to sustain prolonged and fruitful work over the Kashagan project. What is the secret of your success?
- I suppose it stems from our internal policy. The main asset of ASTEL is its people. To begin with, the number of the project's tough requirements (starting from scratch) hasn't become a stop-factor for the company: on the contrary, wishing to take this height and to provide a requested level of service, we harnessed collaborative efforts of the whole team and attracted additional resources from outside.
In the same way conformity to the high standards and willingness to achieve the best results help us to win tenders and to continue our cooperation. Additionally, the personnel of ASTEL had developed partner and friendly relationship with the employees of Agip KCO, nowadays, NCPOC. We constantly consult each other on various questions. This exchange of experience and opinions in the field of IT and telecommunications has been and remains apparently useful both for us and for our clients.
- What are the peculiar features of work at the Caspian shelf? What challenges has you company faced within the creation and maintenance of a network at Kashagan?
- The major complexities of the project have become its scale and gamut as far back as eight years ago, even though by that time ASTEL had already gained serious expertise in managing multi-level ICT networks nationwide.
The oil and gas branch, in its turn, assumes integration of highly specialized systems and equipment. And most importantly, makes heightened demands to the level and terms of the project fulfillment, technical support, quality of specialists' training and their certification.