ABDI COMPANY Acquires a New Quality - Narrow Specialization
This year the leader in domestic stationery business – JSC ABDI Company – is 19 years.
By starting its business in September 1994, today ABDI has a wide service network in 19 large towns of Kazakhstan. The company is successfully running 42 supermarkets among which are several large hypermarkets.
The year 2013 is a pre-anniversary year, but already today the company is summarizing its results. In the estimates of experts, ABDI invariably enters the number of the country's best companies. About it speak the company's highly skilled top managers, big success in the market and the quality of rendered goods and services. In addition to this are the company's attractiveness for investors, ability to create good conditions for personnel and to work in crisis situations, as well as the availability of a recognizable image.
The company has gained strength by forming a retail network and corporate service – ABDI's direction on work with different international and local organizations and companies, banks, state bodies and educational institutions.
ABDI EKON LLP
For all these years the company has been rapidly developing as a uniform organism. The number of employees has reached 1400. Following the logic of development of large companies, ABDI takes the decision on division: re-structuring of sales in the company. So, in 2012, with the aim to improve services, a separate structure, ABDI EKON LLP, was formed. Aizhan Yemberdinova, MBA, Director of ABDI EKON LLP, makes comments on this: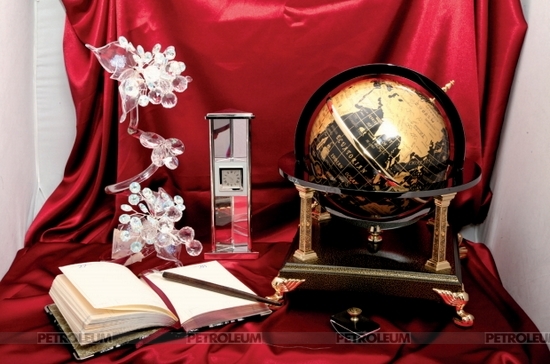 - The newly formed structure has branches in 19 towns of Kazakhstan. The branches of ABDI EKON are located together with retail shops, however, specialized employees selected into a separate group are attracted to this structure. They are engaged in organizing deliveries under the contracts. We have our own transport, warehouses and own guaranteed assortment of goods at warehouses at our disposal, as well as a personal manager for each client.
Also, with the aim to optimize clients' servicing, three largest cities of republican significance were fully singled out at ABDI EKON: the capital of Kazakhstan – Astana, the financial center – Almaty; and the oil capital of Kazakhstan – Аtyrau. These groups are territorially separated from shops and are placed in separate offices supplied with their own warehouses and transport.
ABDI is a transparent company
A distinctive feature of all advanced companies – transparency – is a main requirement for cooperation in modern businesses. This quality has become the company's competitive advantage because, being the clients of ABDI, each company is sure of transparency, reliability and fairness of the contracts concluded with ABDI.
In 2012 we have joined the state program for accelerated development of the economy. ABDI is a socially orientated company: our goods are intended for the country's educational institutions, for development of the people, and moreover, for the people of any age and level of income. We ascertain now with pleasure that the company continues to work actively and successfully. Moreover, it is gaining a new quality: passes to the stage of narrow specialization – improvement of service for end consumers.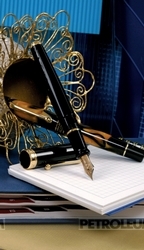 Goods with the mark of ABDI
- Dear Aizhan Kempirbayevna, as a consumer of your company's products, I would like to clarify whether the goods with the mark of ABDI are produced in Kazakhstan? The goods of other domestic stationery firms have appeared in the domestic market, which, according to their accompanying labels, are produced in Kazakhstan. Are they your competitors?
- It's admitted to consider domestic manufacturers those who are engaged in a full cycle of production and use local raw materials and local man force to produce certain valuable products.
When the talk is about ABDI, everyone is aware that it is a well-known brand, but we are not the Kazakhstani manufacturers! Moreover, the consumers should realize that stationery products are not produced at all in Kazakhstan. There are no available production capacities in Kazakhstan, so, because of a small population in our country and a low consumption level, neither our company nor any other company can install production lines here to conduct a full cycle of production. All stationery that you see in the Kazakhstan's market are only slightly modified in terms of their appearance in order to receive certificate CT-KZ, but are not goods of domestic origin.
ABDI Company produces goods under the brands АISА, ABDI and АIGOLEK, but not in Kazakhstan, therefore we are not domestic manufacturers. ABDI places orders of its own products abroad and we give preference to the plants with good capacities and advanced equipment at which one can find an optimum quality-price ratio.
ABDI Company directly works with the plants and factories and is a major supplier of stationery in Kazakhstan. We are delivering everything that modern offices need, except for computers. ABDI supplies writing materials only of those brands the quality of which is checked up and meet highest requirements. We have the quality assurance on all goods which are supplied by ABDI.
- What clients are served by ABDI EKON LLP?
- All banks and financial institutions, the ministries and departments, oil and gas companies and their servicing firms, international, private and state-owned companies and organizations, plants and factories, educational institutions – in all, several thousand organizations and firms are served.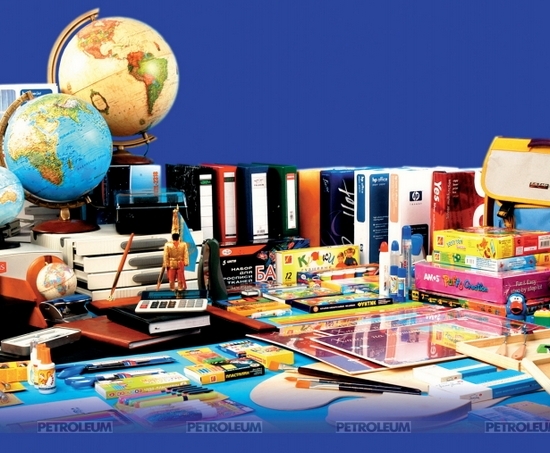 - It has been noticed that there are some companies in Kazakhstan with a similar name, but not referring to stationery, there are even pharmaceutical and tourist companies. Whether your company has any reference to them?
- I'd like to emphasize that ABDI Company is our domestic Kazakhstani company, but it has no any relation to those firms the name of which has a similar combination of letters. The Company's founder and promoter is Abdibek Bimendiyev, Candidate of Technical Sciences, a graduate of Bauman Moscow State Technical University, the former associate professor of Satpayev Kazakh National Technical University in Almaty. I would like also to stress that the Company's all founders and employees are Kazakhstani citizens. The Company does not attract foreign personnel because there is no need of this. All the company's employees are perfectly coping with the set tasks and demands of our clients.
We are often named as monopolists, meantime, over 200 stationery companies are registered in Kazakhstan and operating in the local markets. However, we are the only stationery company which operates on a republican scale with such a wide network. There are only few large importers of stationery in Kazakhstan, and we are the largest ones.
We are not stopping at what has been accomplished and are constantly developing. Today, we are better than we were yesterday, and we are trying to be much better tomorrow than today.