Technosynthese® – Unique Solution from Motul

Technosynthese ® is a registered trademark of Motul, representing a unique combination of core components
"A good partof motor transport in Russia belongs to the previous generation. Reliability of operating mechanisms becomes vital for the vehicle. By corresponding to API and ACEA standards, Motul Technosynthese ® products provide the required post-warranty protection for the cars,"- comments Andrey Laushkin, Head of Technical Department of Motul.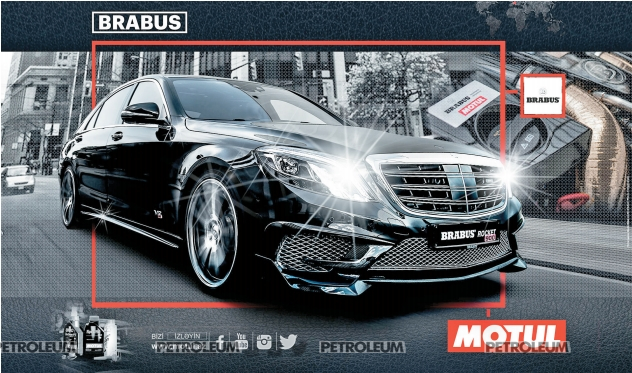 "The range of Technosynthese ® products provides a solution for those who are willing to share passion for perfection with Motul, but at the same time, they are sensitive to the retail oil prices,"- says Alina Kudinova, Media and PR Manager of Motul.
The Motul brand history has over 160 years of continuous improvement in synthetic lubricant technologies. Therefore, Motul offers solutions that are impossible to implement using the competing technologies. Technosynthese ® oils belong to the category.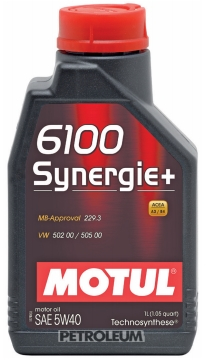 Due to the comfortable prices, Technosynthese ® is often referred uncorrectly to the semi-syntenic products by the non-specialists. However, when analyzing the characteristics of the oils, the experts agree that Motul Technosynthese ® oils reveal a much higher physical and chemical properties, approvals, performance, which are close to completely synthetic, according to their composition.
When comparing OEM approvals, the motor oils Motul Synergie + 10W-40 with semi-synthetic oils of other brands, having the same viscosity class SAE J300, there are the following differences.
Turning to one of the specifications, provided by one of key manufacturers (MB), we realise that the allowance MB 229.3 has higher requirements in terms of minimizing the gas distribution system components, compared to MB 229.1
On the basis of the foregoing, one can conclude that the Motul oils of Technosynthese ® series provide better protection of the engine parts against the wear, compared to semi-synthetic oils.
A mere fact of differences in OEM approvals shows the advantage of Motul oils created by Technosynthese ® technologies, compared to the semi-synthetic oils in terms of protection of camshafts and pistons from the burnt and lacquer deposits. These superior properties are due to the high content of synthetic base oils and, as a consequence, high stability of Technosynthese ® product.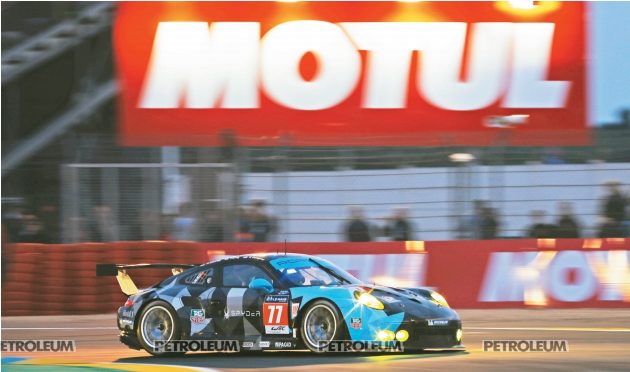 Technosynthese ® is a wide range of Motul lubricants for the car (Synergie +), LCV (new line of four products); the gear oils, fluids for the transmission system. Motor oils like Synergie + 15W50 and 10W40 are specially designed for heavy-duty vehicles with large litre capacity.
It is important to highlight that oils of Motul Technosynthese ® are compatible with all types of fuel. 6100 Synergie + 5W-40 is distinguished by versatility of its use: it is suitable for petrol and diesel engines, as well as for the gas-powered engines (LPG).
Combination of synthetic components in the base of Motul 6100 Synergie + 5W-40 provides the stable lubricity, reducing the friction and increasing resistance to high temperatures (this is typical for the modern engines).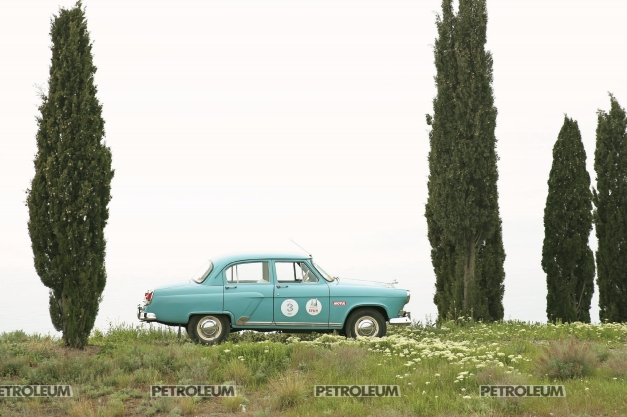 Motul oil quality standards meet the requirements for the motor oil. API standard SL (compared to API SJ) witnesses the sustainability of oil to aging at increased inter-seasonal intervals. The new standard indicates an improved antioxidant properties and viscous stability of 6100 Synergie + 5W-40 product. The ability to prevent the formation of sludge and deposits, as well as its anti-wear properties, makes this oil an attractive and profitable from an economic viewpoint.
Another product of Motul Technosynthese ® 6100 Synergie + 5W30 meets the requirements of BMW LL-01, BMW petrol engines, operated outside the European Union, Switzerland, Norway and Liechtenstein (please, see the BMW recommendations).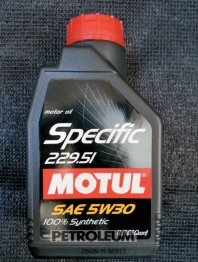 Oil standard MB 229.3 applies for the Mercedes-Benz engines and Mercedes-Benz diesel engines without DPF.
The main advantages of Motul 6100 Synergie + 5W30 are balance of quality and reasonable price positioning. The French brand oils complies with the environmental requirements of Euro 3, saving the fuel* and allowing to minimize the greenhouse gas emissions (CO2).
Like the other motor oil of Technosynthese ®, Motul 6100 Synergie + 5W30 is suitable both for petrol and diesel engines. Motul experts created this product for both new cars and vehicles of the previous generation, equipped with atmospheric engines, as well as a turbocharge and the system of neutralisation of the exhaustion gases. Especially comfortable fact for the consumer is that Synergie+ 5W30 can be used for the engines, purposed for petrol, diesel and gas fuel (LPG).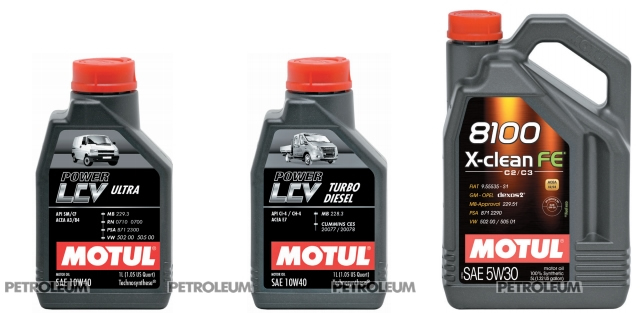 ABOUT MOTUL COMPANY
Motul is a world-class French company, which specialises in development, production and distribution of high-tech lubricants (for motorcycles, cars and other vehicles), as well as the industrial lubricants (through its MotulTech brand) for more than 160 years.
Motul is also recognized as a producer of synthetic lubricants. Back in 1971, Motul launched a production of 100% synthetic lubricants, based on the esters used in the aviation industry, and later created 300V motor oil .
Over the years of its existence, Motul became an official partner of many racing teams and manufacturers, contributed to the technological development of motor sports through such cooperation.
Motul supports the racing teams in international competitions such as 24 Hours of Le Mans (race for cars and motorcycles), FIA World Endurance Championship, Super GT- an international Championship for GT class cars, Drift Championships, international competition Pikes Peak Hill rise, Japan Super Formula , endurance racing championship Blancpain Endurance Series, Marathon Rally Dakar (Dakar), Tour Auto race, Le Mans Classic, Circuit World Championship motorcycle racing Moto Grand Prix (MotoGP), Superbike World Championship (World Superbike), Motocross World Championships (World MX), FIM World Championship, motorcycle racing IOM TT (Isle of Man Tourist Trophy), Motul FIM World Championships on Ice Speedway (Motul FIM Ice Speedway World Championship Gladiators), Enduro Roof of Africa and many others.
CONTACTS FOR THE MASS MEDIA
PR & Media manager EN & CIS
Alina Kudinova a.kudinova@motul.ru
info@motul.ru
Published full article