Tengizchevroil LLP's Future Growth Project-Wellhead Pressure Management Project is a Milestone Project for the Republic of Kazakhstan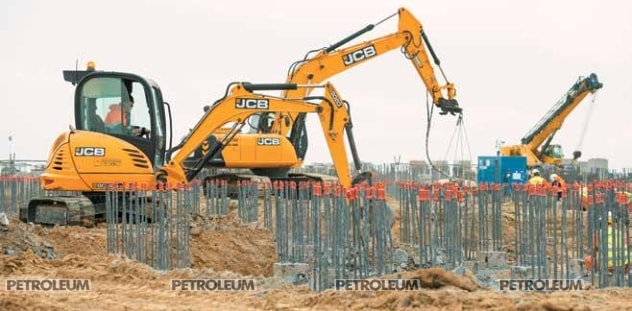 Tengizchevroil's Future Growth Project-Wellhead Pressure Management Project (FGP-WPMP) is the next major expansion of the Tengiz field. It is a landmark project that will help to increase Tengiz production by 12 million tonnes of oil per year and will maintain full production rates at the existing Tengiz facilities. The Project will be built of modules fabricated in Kazakhstan, South Korea and Italy and transported to Tengiz for final assembly.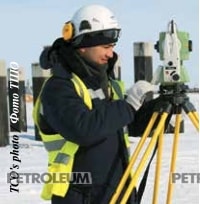 In July 2016 TCO Partners approved the Final Investment Decision for FGP-WPMP. This was a significant milestone achieved by TCO marking a long term partnership with Kazakhstan to deliver stable and reliable Tengiz production to benefit the future generations.
FGP-WPMP completed more than half of detailed engineering and is currently engaged in site infrastructure and facilities construction in Tengiz. A new cargo offloading facility is under construction at Prorva to receive modules and pipe racks from marine vessels and barges before transportation to site at Tengiz. In October 2016 the first steel was cut at the ERSAI fabrication yard that marked the beginning of the Kazakhstani fabrication component for FGP-WPMP.
FGP-WPMP will generate significant economic benefits for Kazakhstan including the creation of approximately 20,000 jobs at peak construction and fabrication.
Local content is an integral part of the FGP-WPMP. Persistent efforts are made to identify new opportunities for increasing local content in FGP-WPMP, the KC target of which is 32 percent of total project spend.

Since 2010, the FGP-WPMP has spent more than $1.8 billion on Kazakhstani Content.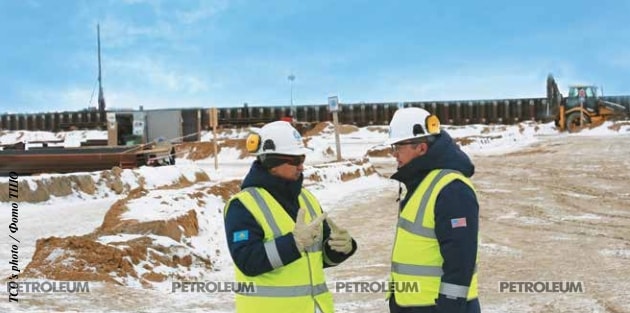 To date, more than 1,750 Kazakhstani companies have been pre-screened, and more than 850 Kazakhstani companies have been pre-qualified by the Project to provide services to FGP-WPMP. More opportunities are being tendered for Kazakhstani companies during 2017 and 2018.
FGP-WPMP is a state-of-the-art project that will create a legacy of trained skilled workforce, new facilities, technology transfer through a number of partnerships with international companies, and upgraded infrastructure in the region.