Kashagan Local Content: Win-Win Situation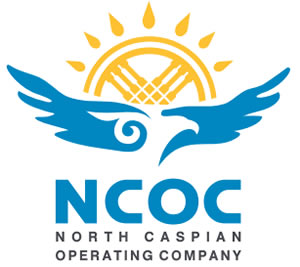 The local content development under the North Caspian Project is one of NCOC's priorities. The company has developed and introduced three corporate policies: Safety and Environment, General Business Principles Conduct and Local Content Policy. In 2004, the Consortium set up a Local Content Department to coordinate these activities.


In the Production Sharing Agreement signed in November 1997 by and between the RoK Government and the North Caspian Project Shareholders there is a Section 20.1, whereby the Investor shall give preference to local suppliers if their goods and services are competitive with foreign goods and services. In other words, if a local company manufactures goods of the same quality as the foreign company, the Consortium will conclude a contact with the local manufacturer.


According to the said provision, the company developed a local content management system: a relevant policy, a dedicated department, procedures approved by the company management. According to Daurbek Utezhanov, NCOC Local Content Manager, all the local content development activities are aligned with so called "five-step algorithm", which was independently developed by the company and is therefore unique.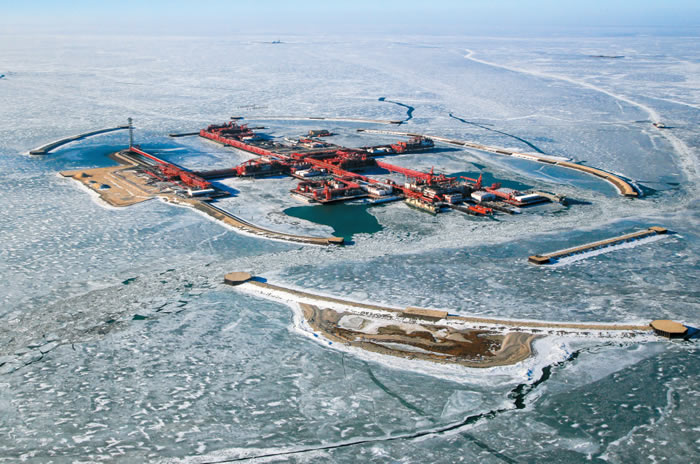 Step One is the local content planning. At this phase the department employees analyse future projects and related procurement plans and fit national companies in these plans. It is about immediately dealing with in-house departments – clients acting as contract holders. If a Kazakhstani manufacturer is not yet capable of supplying certain volumes and a range of goods, the possibility of setting up a joint venture or a partnership is considered. Local content priorities are identified based on those efforts.


Step Two is the local companies' development. Transition to this step is possible when the criteria are developed, the scope of the next work is known and local contractors are pre-identified. NCOC employees meet with representatives of local companies, visit their production facilities and evaluate those against the criteria. For example, a company has not implemented a certain standard, lacks certain technologies and international certificates. Yet, if the client is satisfied with the business level at large and all shortcomings are eliminable, a potential vendor is provided assistance in terms of e.g. training, staff skills improvement and certification on a variety of standards. The following training courses can be noted as examples: welding, work at height, gas hazard operations, etc. The full range is more than 60 disciplines developed under Skills Improvement Program training, which has recently been attended by approx. 2,000 local contractors' employees who were certified upon completion of the training courses.


The training and certification on international standards is organized for legal entities in a similar manner. This is a unique know-how, which was first applied at the Kashagan project and then became widespread across Kazakhstan. The North Caspian Consortium engages in a free training and certification on such standards as ISO 9001, ISO 14001, OHSAS 18001, ISO22000 and ISO 50001. The company specialists identified 5-6 most popular standards highly demanded in the project and those are the ones local contractors are trained and certified thereon. Thus, over the last 10 years about 200 companies were certified, i.e. 20-25 companies every year.


Another program, more intense and physically demanding, is the certification on ASME and API international standards. ASME is the American Standard of American Society of Mechanical Engineers. There are barely a dozen of companies that were awarded ASME certificates for compliance with their requirements in Kazakhstan. One of those awardees is an Atyrau based company, Zhigermunayservice LLP, engaged in manufacturing drill bits, oil and drilling equipment. On 16 March this important certificate was handed to Zhigermunayservice LLP by NCOC Managing Director Mr. Bruno Jardin.


American Petroleum Institute is an internationally recognized leader in the oil and gas industry standardization. Currently NCOC is training and preparing a few local companies for API standard certification. It is expected to certify 1-2 of them this year.


Moreover, many workshops and training courses are conducted on the following subjects: Health, Safety, Environment and Security, Pre-Qualification Process, QA/QC System Assessment Procedure Implementation for Local Companies / Vendors, etc.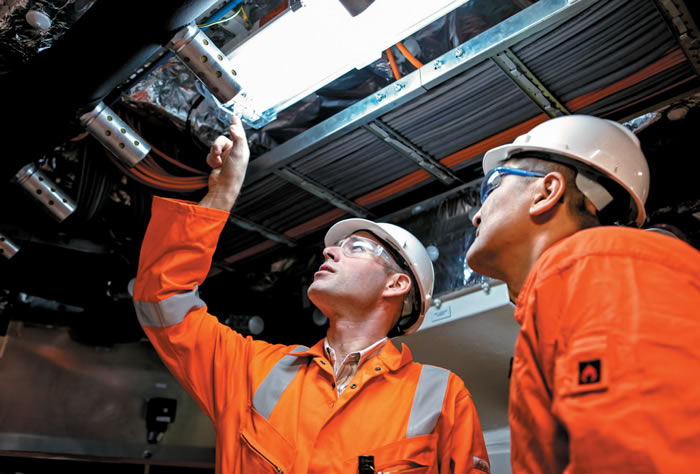 Step Three in the Local Content Policy is actual implementing after the planning and development put in place. "It is about immediately dealing with our contract holders, with the in-house business, with the procurement department, – says Daurbek Utezhanov. – We jointly recommend the companies we have already trained for the projects identified at the initial phase. As a result we get trained local companies that were awarded contracts. Now these companies are able to decently compete on equal footing with foreign companies".


The next step is monitoring and reporting, i.e. keeping track of the activities undertaken by the companies we have concluded contracts with: monitoring their performance against the local content obligations. Each contract entered into with a local contractor provides for certain goals and objectives, a target local content percentage they undertake to achieve. The monitoring results are presented in local content reports submitted on a quarterly basis. As of today this indicator for the North Caspian Project is 32%. It is a very good indicator given that the operations are conducted offshore in severe climatic conditions and field challenges (reservoir pressure, H2S content etc.).


And, finally, Step Five, which is linked to all the foregoing four phases. It is called Engagement with Stakeholders: liaison with mass media, the Authority and sectoral ministries.


All these efforts reap tangible rewards. Since the local content department set-up in 2004 the Consortium's local goods and services related expenditures totalled over $13.7B.


Major activities are also undertaken under the Aktau Declaration signed in 2012 among the three operators (TCО, КPО and NCOC), NC KazMunayGas JSC and KAZENERGY Association. Now the Authority (PSA LLC) and the Ministry of Energy are also involved in the activities thereunder. To fulfil the obligations assumed to implement the Declaration, the company holds seminars and forums jointly with ТCО and КPО in Almaty, Astana, Atyrau and Uralsk. This initiative is seeking the synergy effect involving the three operators since their requirements applicable to contractors are basically common.


With a view to upscaling the local content indicator, NCOC jointly with the RoK Ministry of Energy and the Authority developed a new approach called early tenders. The tool has now been successfully implemented and will facilitate further local content development. The main objective of this initiative is searching for Kazakhstani small and medium-sized businesses in a form of companies or joint ventures on key commodities, which will make investments and closely cooperate with NCOC under a clearly defined scope of work and a long term contract for phased local content level increase.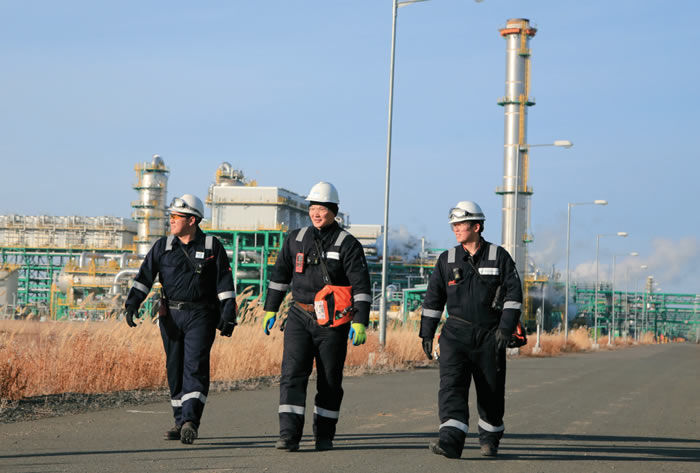 In 2017 a major progress was achieved in implementing early tenders (EТ):
NCOC held a number of the ET Working Group meetings with the Authority (PSA LLC) and KAZENERGY Association
Contracts on earlier defined major scopes of work for ET were awarded: supply of PPE; valves maintenance; supply of polypropylene liners for railway cars to transport sulphur
Contract strategies were developed for rotating equipment, mechanical, electrical, process automation / management / optimization, which verified the ET related major scopes of work and identified further possible scopes of work for ET.


Over the last five years NCOC provided large opportunities on local content development. As a vivid illustration it may worth noting that 35 contracts previously executed by foreign companies were nationalized and awarded to local companies and joint ventures. The total budget allocated by NCOC to execute these contracts totals about $4B. In 2017, 20 large contracts for works and services with an aggregate budget of $282M were awarded to local service companies. Among the awardees there are: Kazakhstan Caspian Offshore Industries LLP ( ЕРС-4 topsides manufacturing), Ка-Stroi Ltd LLP (construction of HP main and in-village gas pipelines for gasification of the Azgir zone settlements in Kurmangazy District), Borkit SG LLP (vales maintenance), Vaternas Stroy LLP (catering and accommodation), Temirzhol Kurylys Atyrau LLP (repairs to Karabatan Station) and many others.


In the same 2017, NCOC developed Long Term Local Content Development Program for 2017-2021. This program identifies target commodities for local content development in the upcoming five year project development period, including materials (production chemicals, industrial gases, catalysts and consumables) and services (lease of vehicles, accommodation, catering etc.). Thus, the North Caspian Project identified top priority commodities and services, which are expected to bring in the strategic benefit to both the Republic of Kazakhstan and the North Caspian Project Operator.