Disruptive Technologies in the Oil and Gas Industry
Raushan Naizabayeva, Petrocouncil Manager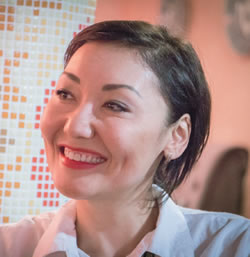 The volatility of oil prices today depends not only on the geopolitical situation, but also on the emergence and introduction of new technologies and facilitation of processes. There is still no clear definition of what digitalization is: works (Artificial Intelligence), services (Clouds computing) or goods (IIOT). Nevertheless, this word successfully attracts funding: companies are ready to invest, waiting for the birth of a new solution that will bring even more profit. Few conferences, forums and business meetings do without the word "digitalization". In order not to get confused in a difficult choice and not to become hostages of venture financing, it is necessary to clearly understand what trends are emerging today in the field of digitalization of the oil and gas industry in Kazakhstan.
According to the analytical report of the World Economic Forum, digital transformation can increase the profitability of the oil and gas industry by $1 trillion. And the oil and gas inductry is one of the most non-digitalized (Fig. 1).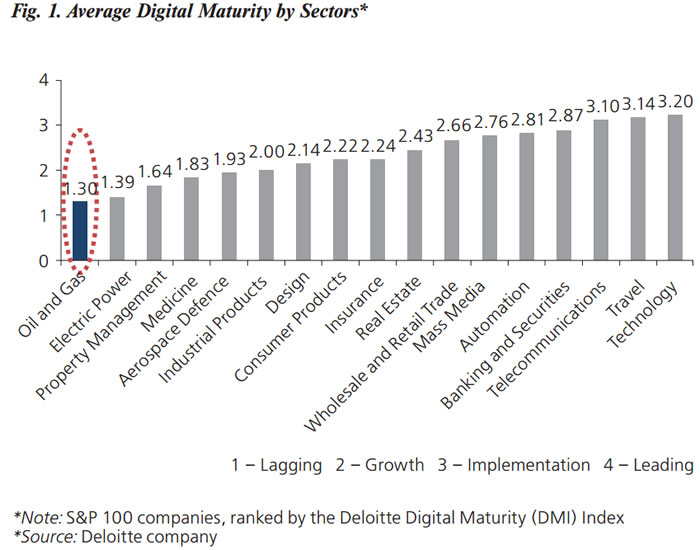 The oil and gas sector plays an important role in the economy of Kazakhstan, the share of the oil and gas sector in the state budget revenue was about 31-41% in 2015-2017. In the context of the current challenges, digitalization of the oil and gas industry can bring even more profit to the country's economy. According to estimates of Petrocouncil.kz established under Atameken NCE and Kazenergy Association, the total volume of procurement of goods, works and services in the oil and gas industry of Kazakhstan in 2018 reached 6 trilliontenge ($16 billion), which is 30% more than in 2017. At the same time, the market of information technologies is more than $180 million, and the main part is accounted for the procurement by the three largest operators. However, more than 90% of this budget goes to foreign companies, software and hardware suppliers. Each company decides itself how to replace a foreign supplier by a local one.