Bottlenecks of Kazakhstani Content. Why Domestic Companies Do not Participate in the Implementation of Large Oil and Gas Projects?
Dulat Tasymov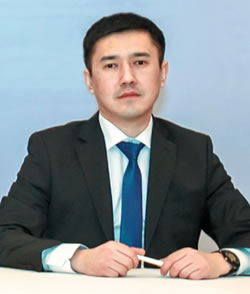 Recently, the President of the country instructed the government and local executive bodies to strengthen the work to increase the supply of domestic goods and services to oil and gas companies. However, how ready are the Kazakhstani oilfield service companies themselves to perform such a volume of services? These and other questions were answered by Nurlan Zhumagulov, General Director of the Association of oil service companies of Kazakhstan, in petrocouncil.kz interview.
–President Tokayev recently urged oil and gas companies to actively involve local companies and local specialists in projects. Nurlan, tell us if domestic suppliers are ready to meet the needs of operators? What do they lack to become participants in major projects?
–First of all, our Kazakhstani companies do not have enough money to implement large projects. For example, take the Future Growth Project (FGP) of Tengizchevroil LLP (TCO). The budget of construction works here is simply huge. It is clear that any customer tries to minimize the risks by choosing a large contractor, placing all the responsibility on him, and not to split a large contract into several lots. However, currently, such contracts can only be managed by large foreign companies with experience in implementing such expensive projects.
–What volumes are we talking about?
–Contracts worth over $300 million. We talked with representatives of such leading Kazakhstani oil service companies as Isker, Neftestroyservice, Ariadna and Montazhspetsstroy. So, they say that they can master projects estimated at up to 200 million dollars. But for the amounts above it is difficult to provide a bank guarantee. Kazakhstani banks are not ready to finance under the contract, because the National Bank requires hard collateral. And the oil serviceis, first of all, the engineering staff of workers. Oilfield service companies don't have a lot of collateral.
This is probably the most important problem of oil service companies in the country today. That is, large lots should be divided into small ones so that Kazakhstani enterprises can also participate in projects, and it is necessary that Kazakhstani banks begin to issue loans under contracts.
–If I am not mistaken, Kazakhstani suppliers are still in favor of reducing the budget of orders from $20 million to $10 million.
–Yes, we are talking about the budget of projects implemented by operators outside of capital projects. In TCO, for example, the operator coordinates works over $25 million with KazMunayGas. And everything below isdecided by the enterprise itself: who to choose as a contractor.
Kashagan and Karachaganak projects have similar frameworks. Here the amount, which is agreed with the Kazakhstani side, that is, with PSA LLP –the authorized body acting on behalf of the Ministry of Energy of the Republic of Kazakhstan, is equal to 20 million USD.
So, PSA proposes to reduce this threshold to $10 million. This norm was approved more than 10 years ago. Since then, there have been several devaluations. Accordingly, the dollar is much more expensive. However, no agreement has yet been reached on these issues.
At least 1000 companies with a total number of more than 180 thousand people work in the oilfield services industry. The turnover of oilfield services in the field of subsoil use is an average of $8 billion per year. Oil service accounts for 55-60% of all purchases of oil companies.
According to KazService.