Karachaganak and Local Businesses: Forward-looking Partnership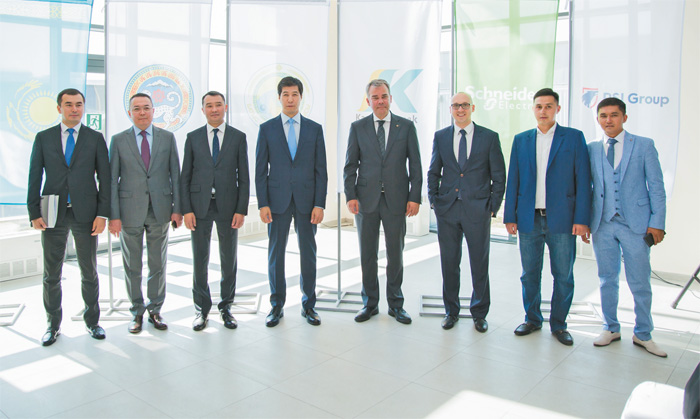 Karachaganak project is a world-class operation with multibillion investments, record production levels and innovative technologies. As of today, total investments of KPO shareholders into development of Karachaganak have exceeded $26 billion.
Remarkable Growth
Karachaganak Petroleum Operating b.v. (KPO) fully supports initiatives of the Government of the Republic of Kazakhstan aimed at the development of the potential of national enterprises, technology transfer and promoting the latest technologies country-wide. This is clearly evident from the target indicators demonstrating ever-growing Local Content performance both in ongoing KPO operations and new projects. Such strategy is being applied in all operations at all company assets. Thus, the local content performance in goods, works and services has increased from 47% in 2014 to 57% in 2019, which corresponds to more than $683.5 million in monetary terms.
In general, since the signing of the FPSA in 1997, the share of Local Content in KPO procurement exceeded $7.7 billion.
Fostering the Growth
KPO has been actively supporting industrial programs of the Republic of Kazakhstan on the development of local companies. A number of initiatives have being implemented aimed at fostering cooperation between international and domestic producers of goods and services enabling them to integrate and transfer advanced technologies in order to engage local companies in more complex activities in future. Furthermore, it is contributing the know-how transfer to the industrial sector of the Republic of Kazakhstan economy.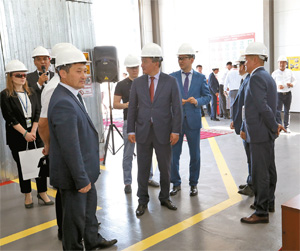 One of the most effective tools promoting the development of local market opportunities is a formation of partnerships between international companies which are in possession of technologies and world-recognized experience and national companies having local-based resources (production capacities, offices, equipment, personnel etc.) and highly familiar with regional markets which is mutually beneficial for both parties. Thus, with the support of shareholders and PSA LLP authority, KPO has set out requirement on establishment of joint ventures and consortia mainly for WellOps contracts and a number of other operations, which allowed attracting more new service companies for the performance of more complicated activities at Karachaganak.
Since the beginning of 2016, KPO concluded contracts for 29 categories of highly technological works and services totalled to $490 mln. through the creation of joint ventures/ partnerships and substitution of foreign contractors by local service providers.
To date, KPO additionally initiated contracts for nearly 15 types of works and services with the purpose of attracting partnerships for provision of well operations services and maintenance of field facilities.
With the purpose to engage local service centers to the performance of more complex works, KPO has embedded the requirement of "must-have" package into the contract with the branch of General Electric company – GE Oil&Gas (GE). In accordance with the conditions of the contract, GE awarded qualification to West Kazakhstan Machine Engineering Company JSC (WKMEC) for GE equipment maintenance after which all repairs and technical maintenance on the high pressure rotor "Frame 5" are performed by WKMEC specialists at the premises of WKMEC service center under the supervision of GE.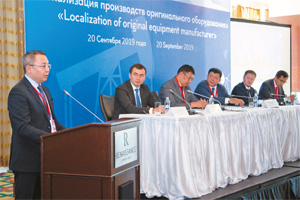 In June 2019, KPO representatives took part in the opening ceremony of the liquid nitrogen production plant of RT Alliance LLP in Aksai. RT Alliance LLP is an existing KPO contractor and this project is a part of Regional Industrialization Map of West-Kazakhstan Oblast aimed at the development of industrial potential of the region. Owing to the acquired cooperation skills with KPO, company was succeeded to enter the Russian oilfield service market.
As the result of successful utilization of 16" drilling bits, which were manufactured in 2017 by ZhigerMunaiService company, KPO signed a long-term contract for drilling bits supply with this manufacturer. Taking into account the excellent performance of 16" drilling bits in the course of its operation, in future KPO is considering the localization of the smaller 12 1/4" drilling bits.
Within 2019, KPO has engaged with international company Dusсaff and its Kazakhstani partner for localization of scaffolding fabrication in Kazakhstan. It has resulted in launching of fabrication yard in Atyrau in the autumn of 2019. Output products will conform to the international standards.
Local Content In New Projects
Last year a significant progress has been achieved on three projects, which Final investment decisions has been approved recently: KPC Gas Debottlenecking Project (KGDBN), 4-th Injection Compressor Project (4th ICP) and 5-th Trunkline Project (5TLP) that has been successfully put into operation in December 2019. The performance of ongoing activities at the remaining projects are quite impressive with plans to get the construction completed this year and to proceed to commissioning. The projects not only provide taxes to the budget of the Republic of Kazakhstan and shareholders but also it allows creating new jobs at the field for the thousands of local employees and awarding contracts to local suppliers.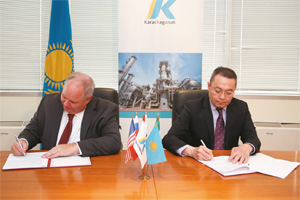 For all these major projects KPO has developed and approved Local content (LC) development Strategy and Plan with LC targets which allows guaranteeing from 26 to 40% of the investments to be returned to the RoK in the form of procurement of goods, works and services from domestic suppliers.
Thus, only partnerships with the requirement of at least 43 % of works to be executed by local partner were allowed to participate in the tender for EPC activities (engineering, procurement and construction) for 4-th Injection Compressor Project. Following the tender results, the EPC contract was awarded to the consortium Bonatti - Montazhspecstoi (МSS).
As for KGDBN project, to facilitate the participation of national oil servicing companies during the bidding process, KPO has conducted tender among partnerships/joint ventures with obligatory participation of local companies. The contract on such conditions was awarded to Italian- Kazakh JV (50/50) "KazComService-Sicim" with LC obligations reached 65%. Local Content obligations in engineering services is 80%.
The successful implementation of the Strategy for increasing Local Content in KGDBN project allowed KPO to place 18 direct orders for ten categories of goods to the manufacturers from five (5) Kazakhstan regions providing local machine-building enterprises with additional scopes.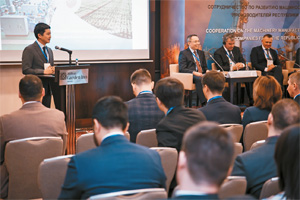 Yet another bright example of localization of goods in KGDBN project is a fabrication of modular substations by Schneider Electric LLP on the production yard of its Kazakhstani partner - Karasay Machine Building Plant owned by national company PSI ENGINEERING. The first batch of locally-manufactured substations was delivered in July 2019. Earlier, in September 2018, following the results of the tender this Machine Building Plant has already received an order from KPO for fabrication of 2200 tons of steel structures for KGDBN project.
Cooperation with KPO opens new horizons for PSI ENGINEERING: the plant has started to supply steel structures for other ongoing projects in West Kazakhstan. The plant has received an order from American Corporation «FLSmidth» for fabrication of steel structures for their equipment thereby opening up the potential of export supplies in the future.
Attracting the International Companies
KPO works in close cooperation with State Authorities and Branch Associations in terms of Local Content development.
One of the key Local Content development priorities is attracting Original Equipment Manufacturers (OEMs) with the aim to localize manufacturing of goods for the oil and gas industry and setting up service centres in Kazakhstan.
In June 2019, KPO and Honeywell signed a Memorandum on mutual understanding on increase of Local Content in goods and services, provided by Honeywell. Honeywell is currently in process of creating a partnership with a local company to provide works and services on maintenance of Honeywell equipment and systems installed in KPO.
In September 2019, KPO participated in joint forum with large oil and gas operators (Tengizchevroil, NCOC) on localization of equipment from Original Equipment Manufacturers, arranged in Atyrau.
The Forum has been initiated by the Ministry of Energy of the Republic of Kazakhstan and PSA Authority. The major purpose of the forum is fostering the growth and development of the Kazakhstani equipment manufacturing market by localizing equipment manufacturing from OEMs.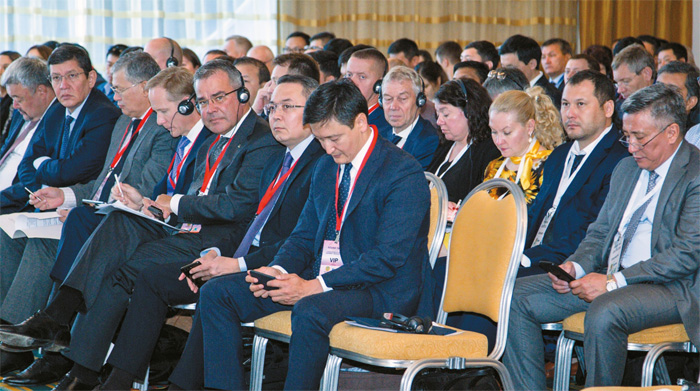 One of the outcomes of the forum was the signing of a Memorandum on Cooperation between KPO, the Ministry of Energy and PSA LLP with the aim to increase the share of local production when purchasing goods from Original Equipment Manufacturers.
Currently KPO is actively working with OEMs on development of road maps on localization of goods manufactured by present OEMs.
Developing the Cooperation
Over recent years KPO delegation have visited 10 regions of Kazakhstan within interregional cooperation and Local Content development program. Following the visits to processing enterprises, KPO concluded 13 contracts with domestic manufacturers.
One of KPO's key focus area in Local Content development is cooperation with International Associations such as Italian Chamber of Commerce in Kazakhstan (CCIK), UK Department for International Trade (UK DIT), Association of Dutch Suppliers in the Upstream Oil and Gas Industry (IRO) and others. Based on results of close interaction and cooperation with International Industrial Associations KPO facilitated the signing of Agreement on transfer of «Asco Filtri» (Italy) technology on processing filters manufacture to Sewon Vertex Heavy Industry LLP (Aktau).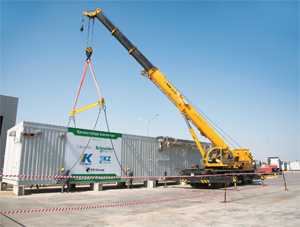 It also allowed attracting technologies for the production of protective hood-respirators to use in H2S environment of AVON (UK) and mastering their production by a domestic manufacturer Akbarys LLP (Nur-Sultan). The designated plant on manufacture of domestic escape breathing apparatus was opened in August, 2019 in Nur-Sultan. The protective hood-respirators "Akbarys" of Kazakhstan production will be used in H2S environment to protect employees from sulfur-containing or sulfur dioxide gases at large projects as Karachaganak and Tengiz.
In February 2020 KPO held a Forum "Cooperation on the machinery manufacturing in partnership with companies from the Republic of Tatarstan" in cooperation with the Ministry of Industry and Trade of the Republic of Tatarstan and supported by the RoK Ministry of Energy, West Kazakhstan oblast Akimat and PSA Authority. The forum served as a logical continuation of the visit of West Kazakhstan oblast Akimat, KPO and PSA LLP representatives to Tatarstan in October 2019 with the aim to study the Republic's experience in substitution of import in oil and gas industry.
The forum was attended by representatives of major oil and gas operators in the Republic of Kazakhstan - Tengizchevroil LLP, North Caspian Operating Company NV, JSC National Company KAZAKH INVEST and domestic engineering companies. The purpose of the event was the initiation and development of new domestic productions in the Republic of Kazakhstan in the framework of cooperation with the companies from Tatarstan.
In conclusion, I would like to note that Karachaganak Petroleum Operating is one of the first oil and gas operators in Kazakhstan to successfully implement the Local Content Development Program. Hard work in accordance with the set targets of the program pays off. Over the past few years, KPO has fundamentally changed its structure for the procurement of Kazakhstani goods: from simple products to complex, high-tech goods and equipment. Today, the implementation of this program brings tangible results and benefits for both Karachaganak shareholders and the Republic of Kazakhstan.