Management change in Kashagan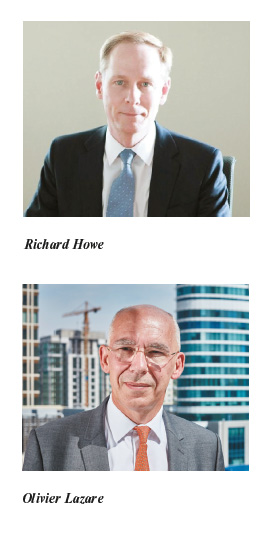 NCOC, the North Caspian Consortium operator developing the Kashagan field on the Caspian shelf, announced on February 18 that Richard Howe is stepping down as Managing Director of NCOC in June 2021 due to his appointment to the Shell office in Houston, USA.
Richard Howe started his career at NCOC in 2017 as Production Operations Director. In January 2019 he was assigned as NCOC's Managing Director. Under his leadership, the first turnaround was successfully carried out at the field without compromising the planned oil production. On his watch, in November 2020, the field produced 50 million tons of oil, despite the fact that the first million was obtained less than 4 years ago in January 2017.
The company has also implemented a number of significant social projects in Atyrau and Mangystau regions. In 2020, NCOC was recognized as the Best Organization of the Year at the national contest among the sponsoring companies Zhomart Zhurek. It provided great support to Kazakhstanis during the COVID-19 pandemic. It is worth noting that over the years of working in Kazakhstan, Richard Howe learned the Kazakh language.
Starting June 1, 2021, Olivier Lazare, a well-known person in Kazakhstan's oil and gas industry and the world, will assume responsibilities as the new Managing Director of NCOC. Since 1985, he has built a professional career in the oil and gas industry, and he has a Ph.D. in nuclear physics.
Mr. Lazare brings a wealth of upstream and integrated gas experience, having served for Royal Dutch Shell for more than 35 years at onshore and offshore projects in the UK, Gabon, Brunei, Oman and Russia. Since 2017, Olivier Lazare has been the Head of Shell Kazakhstan with an office in Nur-Sultan.
The scale of the new Manager's competence corresponds to the scale of the task facing him – to begin the Kashagan field transfer from the stage of pilot development to the stage of full-scale development.