August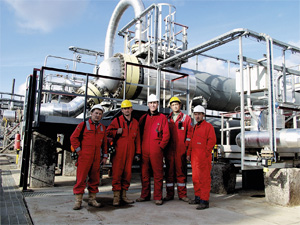 August 2, Karachaganak Petroleum Operating B.V. announced the successful completion of the bridge reconstruction project in Uralsk as part of the social and infrastructure program.
The bridge's opening ceremony was attended by the West Kazakhstan region's leadership headed by Mayor Gali Iskaliyev, employees of KPO and contractors, and the people of Uralsk.
The reconstructed bridge was built in 1978, and during the entire operation period, it has never been subjected to large-scale repairs. In this regard, the reconstruction project's main goal was to ensure year-round uninterrupted and safe movement of vehicles and pedestrians with the possibility of two-way traffic through railway tracks and highways in Uralsk.