February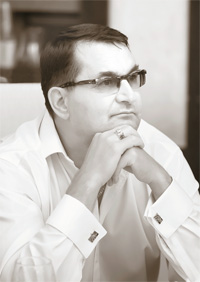 In early February, the Financial Times cautiously predicted the start of a new cycle in commodity markets. The publication's forecasts are based on conversations with investment bankers who advise their clients to increase their investments in raw materials, the demand for which, in their opinion, should grow due to the rapid recovery of the global economy after the pandemic.
The confidence that a turnaround in economic growth is just around the corner is based on two factors: active vaccination of the population in many countries of the world (Israel, for example, has already vaccinated almost half of its citizens) and Government support programs backed up by cash injections. Some of the analysts interviewed by the newspaper even believe that the commodity supercycle may repeat itself – a multi-year period of growth accompanied by an explosive increase in commodity consumption, like the early 2000s, when the rapid industrialization of China and other developing countries caused oil, gas and metals prices to reach record values.
"The commodity market outlook for 2021 is easily, and generally correctly, presented as a V-shaped recovery, thanks to vaccination," – Goldman Sachs said in a recent report. – However, the critical point, in our opinion, is that this recovery in commodity prices will actually be the beginning of a much longer structural bullish trend.
Such a trend is vital for the Kazakhstani economy, which, despite all the long-standing mantras about industrialization, stands on major raw materials producers' shoulders. As one of the Kazakhstani oilmen said in a private conversation, the past year was the most difficult for the industry since Kazakhstan's independence. The February issue of the journal is dedicated to the year's results and clearly demonstrates this trend.
According to the tax authorities, the primary donor to the budget, TCO paid 999.1 bln tenge of taxes at the end of the year, while a year earlier, its deductions amounted to 1.9 tln tenge. Taxes of Mangistaumunaigaz declined thrice: from 366.2 to 142.9 bln tenge!
What will be the year 2021, it is difficult to say – everything will depend on the pace of recovery of the world after Covid. On February 16, it became known that the Government reduced the annual forecast of oil production by 2.6 mln tons. And this is despite the fact that in 2020, it already decreased by 4.85 mln tons, compared to 2019. Are there any industry growth points? Let's also try to look for them in this issue of the journal.
Best regards,
Oleg Chervinskiy, Publisher