Overview of the Kazakhstan oil field service market in 2020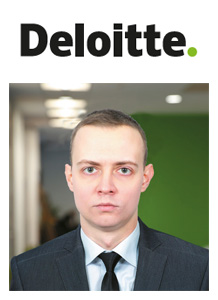 Vitaly Mikhalchuk, Research Projects Leader of Deloitte CIS Research Center
One of the consequences of the pandemic-related oil price crash has been oilfield service financing cuts. In this article, we discuss the key conclusions from the recent Deloitte Research Centre review of the effects of oil market changes in 2020, as well as the prospects for global and Kazakhstan oil production, the financing of oilfield services and the major oilfield service market segments.
Main global oil and gas sector trends
In 2020 Q1, the coronavirus epidemic caused a sharp decline in global hydrocarbon consumption. To eradicate this global misbalance, the major players agreed to limit production in April 2020. In May-June, total oil production cuts according to the OPEC+ deal amounted to 9.7 million barrels/day. This figure was gradually relaxed later in the year to 7.2 million barrels in January 2021. In 2021, OPEC+ has agreed to review oil production cuts monthly, with the base plan involving a relaxing of production restrictions by up to 0.5 million barrels/day per month.
In 2020, total OPEC and OPEC+ member oil production fell 10.6% to 48 million barrels/day. During the December OPEC+ meeting, members agreed to increase monthly total oil production for 2021 by 500 thousand barrels/day. As a result, in January 2021, members agreed that Russia and Kazakhstan could increase production by 65 and 10 thousand barrels/day in February and March. The February quotas for other OPEC+ members remained at the January 2021 level. Saudi Arabia also agreed to keep production in February and March at 1 million barrels/day, which is lower than its quota. The members have preliminarily agreed to a gradual increase after March of 2 million barrels/day against the December 2020 quota, which may be achieved in April-June 2021.
In 2021, total OPEC and OPEC+ oil production may grow by 5.5% year-on-year, to 50.7 million barrels/day. Under current conditions, the OPEC+ deal in 2021 will result in Russian liquid hydrocarbon (including gas condensate) production of 535-540 million tonnes, while in Kazakhstan that figure will be 86 million tonnes.
The global oil consumption recovery rate will depend greatly on the effectiveness of mass vaccination programmes. Many energy-intensive sectors, such as transport and tourism, will continue to struggle for much of 2021, hindering hydrocarbon consumption growth. With this in mind, oil production and consumption will only return to 2019 levels at the end of 2022, provided there are no unforeseen changes in supply.
Global capital hydrocarbon exploration and production costs.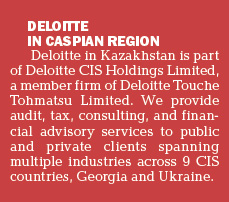 In 2020, many major oil and gas companies reported a 20% or higher reduction in capital exploration and production costs for the year. For global oilfield services, this means the end of a three-year growth period that began in 2016.
Geological exploration costs are lower for new site developments, projects producing non-traditional crude and low-profit investment portfolio projects. Infrastructure maintenance and well repair costs at active fields have been less affected.
The majority of major oil and gas companies are not planning to increase capital exploration and production costs in 2021, and many projects affected in 2020 remain in the risk zone and if the current scenario for global oil market recovery plays out, they will be deferred until demand for hydrocarbons returns, i.e. at the end of 2022 or the start of 2023. Total capital exploration and production costs in 2021–2025 will be 15–20% lower than were planned before the start of the COVID-19 pandemic.