Kazakhstani content in oilfield services decreased by a Quarter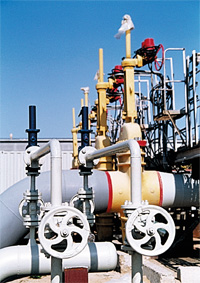 The annual purchasing of the oil-producing sector of Kazakhstan exceeds 10 billion US dollars, of which only half is accounted for by the domestic business. Meanwhile, according to experts, each additional 1% of Kazakhstan's oil and gas content can indirectly "keep" 100 million US dollars in the country.
At the end of 2020, oil companies purchased goods, works and services worth 5.3 tln tenge, which is 24% less than in 2019. It is clear that the Covid-19 pandemic and the volatility of oil prices have had a decisive impact on the change in the situation.
The share of oilfield services in the industry accounts for half of all operators' purchases. The following table shows how the Kazakhstani content in the procurement of key sectors of the Kazakhstani oilfield services industry has changed over the past five years.
At the end of 2020, the volume of oilfield services decreased by 36% compared to 2019. The share of so-called "Kazakhstan companies" (with the participation of citizens of Kazakhstan in the authorized/share capital of a legal entity) accounted for only 40% of the total volume. The lowest involvement of the Kazakhstani business is observed in engineering, geophysics, and oil construction contracts.
For all the years of independence in Kazakhstan, there has not been a single 100% domestic contracting company capable of performing turnkey work (EPCM contracts). For the full involvement of domestic oil and gas operators in major capital projects, the KazService Association of Oilfield Service Companies of Kazakhstan offers to consider the following proposals:
accept bank guarantees from major second-tier Kazakhstani banks;
use the retention of 10% of the actual payment (from the moment of certificate of completion signing) by the customer to the supplier as a guarantee;
involve national development institutions to discuss issues related to the financing of the oilfield services sector. In particular, it is necessary to expand the capabilities of the Development Bank of Kazakhstan JSC, which could act as a guarantor for system-forming enterprises and large oilfield service companies. Currently, DBK acts as a guarantor during the conclusion of export transactions. Therefore, this mechanism can and should be applied in the domestic market.