KPO Announced Successful Completion of New Terminal of Uralsk International Airport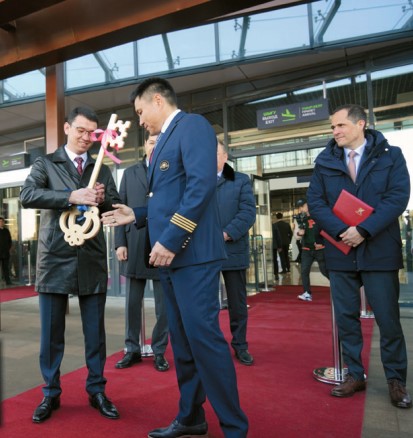 On April 7, 2022 Karachaganak Petroleum Operating B.V. (KPO) announced the successful completion of the new terminal of the international airport in Uralsk.
On the 28th of March the RoK Government signed a decree that the Uralsk International Airport shall be named after Manshuk Mametova, the Hero of the Soviet Union, born in WKO.
The WKO authorities headed by the WKO Akim, Gali Iskaliyev, top management of KPO and contractors as well as community representatives of Uralsk took part in the opening ceremony.
As WKO Akim, Gali Iskaliyev, noted in his speech, the launch of the modern airport terminal is a significant event, not only for the residents of the region, but for the whole country.
"The international airport terminal is a complex facility and I am especially proud to say that this project was built by local construction companies. I hope that the new airport will bring further development and prosperity to our region, give a powerful impetus to the development of tourism, increase passenger and air traffic and open new international routes", he said.
Giancarlo Ruiu, KPO General Director, highlighted that the completion of this important project became possible due to the productive cooperation and partnership established between KPO and the WKO authorities.
"KPO is actively involved in the implementation of social projects in WKO, with the total amount of KPO investments into the region's infrastructure development exceeding $455 million as of today. We will continue strengthening co-operation with the Republic of Kazakhstan based on our common goal – to ensure a maximum benefit from the development of the Karachaganak field for the regional community, in line with our sustainability objectives," he added.
The new terminal has been built in conformity to international standards using the state-of-the-art technologies. Capacity of the new terminal is 200 passengers per hour, while the annual air traffic may constitute up to 600 thousand passengers.