The World Petroleum Council accredits Petroleum Journal
On September 28, the certificate of accreditation was presented to the publisher of the journal Oleg Chervinskiy by the Director General of the Kazenergy Association Kenzhebek Ibrashev at the Kazakh-British Technical University in Almaty.
For the first time, the Kazakhstan National Committee initiated the possibility of accreditation of mass media in the World Petroleum Council, which allows them to participate in the coverage of the main events of WPC and events organized by the Petroleum Council around the world. WPC accreditation is, at the same time, recognition of the qualification of the publication in the petroleum world.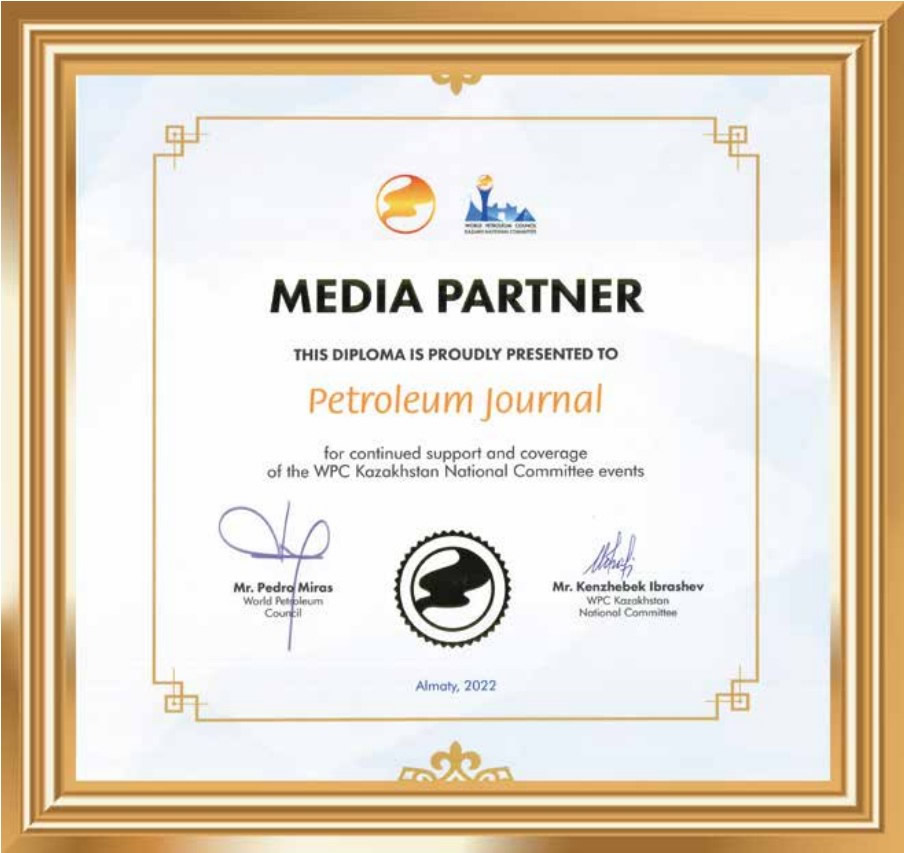 The World Petroleum Council accredits Petroleum Journal