Gas and Petrochemicals in Kazakhstan. Experts Weigh In
A new Telegram channel, NefteGaz Talks, founded by Askar Ismailov, a seasoned oil industry professional who has worked on projects such as Tengiz SGP/SGI, Kashagan, Shah Deniz Stage 2, and the Southern Gas Corridor, has been conceived as a platform for discussions on current issues in the country's oil and gas industry. The topic of the first live stream, held in March of this year, was "Gas and Petrochemicals in Kazakhstan." Petroleum Journal offers a transcript of the discussion with minor edits and invites you to participate in upcoming live streams at the following link: https://t.me/neftegaztalks
Discussion participants: Askar Ismailov, founder of the NefteGaz Talks" channel; Nurlan Zhumagulov, Executive Director of the Energy Monitor Public Fund; Oleg Chervinskiy, Publisher of Petroleum Journal.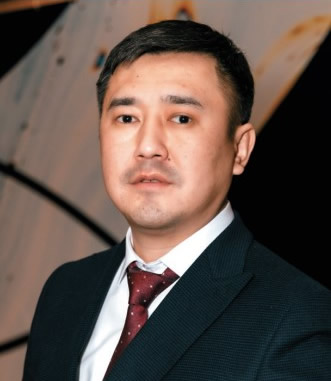 Nurlan Zhumagulov, Executive Director of the Public Fund Energy Monitor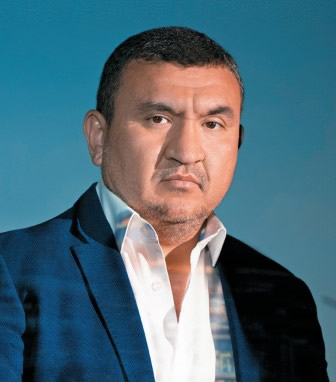 Askar Ismailov, petrochemical and oil refining industry expert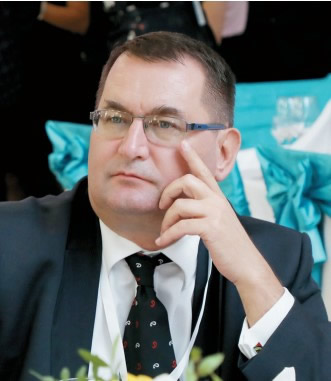 Oleg Chervinskiy, Publisher of Petroleum Journal
Askar Ismailov (AI): I would like to thank everyone who joined the live stream, and a special thank you to Nurlan Zhumagulov and Oleg Chervinskiy for agreeing to participate and discuss this fascinating topic. What is gas in Kazakhstan, what is petrochemicals, and what are its prospects? We all understand that gas is needed, primarily for gasification and population. Gas is needed for petrochemicals, which has been a hot topic of discussion lately. Gasification is not just a social issue, but a strategic one. It helps reduce dependence on imported energy carriers. For those who don't know, Kazakhstan became a net importer of electricity for the first time in 2022. Before that, there was always a surplus, but in 2022, an electricity deficit began. There are many reasons, but gasification can solve the problem with energy carriers.
Secondly, from a social standpoint, gasification is one of the things that improves citizens' quality of life. It is also a matter of safety since most people breathe air with pollution levels exceeding permissible norms. On average, households burn about 7-9 tons of coal per heating season, which is quite a lot.
If we refer to the fire service committee's statistics, in the past five years, due to improper operation of solid fuel heating systems, there have been around 8,000 fires in Kazakhstan, resulting in more than 400 fatalities, including 289 from carbon monoxide poisoning. So, this is also a safety issue.
Now I will turn the floor over to Nurlan Zhumagulov, an expert in this field.
Nurlan Zhumagulov (NZ): Over the past 30 years, we have paid little attention to domestic gas. We undervalued gas and only began to actively discuss it last year. In particular, in March 2022, the newly appointed head of the national company QazaqGaz at the Ministry of Energy's board meeting provided an analysis and stated that, starting in 2025, Kazakhstan is likely to import gas since there won't be enough domestic gas for the population and industry.
Let's look at the numbers to get an idea of the state of the gas industry. The annual production in the country averages 55 billion cubic meters of gas per year. Of this, 55% is associated gas, which has a high sulfur content. The remaining 45% is natural methane gas. Of the 55 billion, we reinject one-third back into the ground. Specifically, at the Karachaganak project, more than half of all extracted gas is injected back into the reservoir to maintain reservoir pressure. Tengiz and Kashagan also reinject, almost one-third each.
Oil-producing companies use about 8-9 billion cubic meters of gas per year for their own needs. On average, 22-23 billion cubic meters of marketable gas is available for the population and export. While we used to export up to 10 billion cubic meters of gas per year, last year's exports totaled only 5.3 billion, of which 5.1 billion went to China. The average price, according to the state revenue committee, is about $220 per thousand cubic meters. It should be noted that over the past 30 years, virtually no new gas fields have been developed from scratch. These companies operate on the legacy of Soviet times: Zhayik Munai and Amangeldy Gaz.
There is no incentive for oil and gas companies to develop the petrochemical sector. For example, take Kashagan. Why doesn't the operator build its own gas processing plant? It's because the main subject of the PSA (production sharing agreement) is oil. Gas must be sold to the national operator QazaqGaz at a cost plus a 10% margin. With such pricing policies, it is not profitable for investors to build their own gas processing plants independently.
In this regard, a private investor in the form of "GPC Investment" has been proposed to build a billion-dollar gas processing plant. The national company "Qazaq Gaz" was also offered to build one for 2 billion cubic meters of gas. It turns out that the Kashagan field operator not only supplies the gas but will also pay for its utilization, plus build an additional gas pipeline to the new gas processing plant.
Let's go back to Kashagan. Valuable gas, called "rich gas," is extracted from the associated gas. This includes propane, butane, and ethane, which we currently just burn as autogas. Liquefied hydrocarbon gas, commonly called LPG (liquefied petroleum gas) in Kazakhstan, is undervalued, and simply burned for automotive needs. Consumers pay very little for it, 50-65 tenge per liter, depending on the region. However, other countries use such gas to produce petrochemical products. They mainly use methane as autogas, but unfortunately, methane is not widespread in Kazakhstan. Methane is primarily used in Uzbekistan. If you look at Chinese trucks, they bypass Kazakhstan because they run on methane. They do not enter Kazakhstan. If we developed such gas, there would be a significant flow of goods. And we could use propane, butane, and ethane for petrochemicals. That's a brief overview of gas.
Oleg Chervinskiy (OC): For the past twenty years, we have been talking about the need for the country's economy to move away from raw materials, to introduce high-level processing, and so on. But, after modernizing the oil refineries and launching the first petrochemical project, opinions, including yours, Askar, suggest that these projects may not be needed in Kazakhstan. One of your interviews is even titled "The Polyethylene Project Should Be Closed." So, does Kazakhstan need petrochemicals or not? A question for our speakers.
NZ: Undoubtedly, petrochemicals are needed. Initially, it was a state program for the development of petrochemicals. It was planned that, based on Kashagan's resources, petrochemicals would be developed in a special economic zone at Karabatan. However, it turned out that Kashagan was slow to launch.
With the help of KazMunayGas, investors were attracted to the Polypropylene project. Not even investors, but they took a Chinese loan at 5.8% - $1.92 billion from the Chinese plus their own funds, and it seemed to have launched in November of last year. Of course, the plant has not yet reached its design capacity. It takes time. For some reason, Kazakhstan always engages in gigantomania. We strive to implement a large-scale project immediately, enter the top ten producers in the world, or the top ten plants.
The Polyethylene plant, with a designed capacity of 1.2 million tons, is enormous, which is probably why Askar is skeptical about it. The main raw material for the plant will be ethane from the Tengiz field. The distance is 240 kilometers by road, or 205 kilometers if you build an ethane pipeline. To extract ethane, a gas separation unit needs to be constructed. Tengizchevroil says they have 9.7 billion cubic meters of dry gas. If you want, extract ethane from it. KazMunayGas plans to build an HPU to extract ethane and then deliver it through an ethane pipeline to the planned plant. Previously, when the Japanese company FEED was involved, the budget was $1 billion, but by the end of last year, it had risen sharply to $2.2 billion. Experts say it could potentially grow to $2.5 billion.
In March, there was a financial report from KazMunayGas, where I asked about the sources of funding for the HPU. KMG responded that funds would likely be attracted from the National Fund. However, the National Fund is not bottomless; it has certain parameters – no less than one-third of GDP must remain in it. So, the situation with funding sources is unclear.
Why was it decided to take gas from Tengiz, at such a distance? The reason is that the ethane content in Tengiz gas is 14%, while in Kashagan gas, it is 7-8%. Sibur is partnering on the Polyethylene plant, and the deal should be completed within 2-3 months. Sibur immediately states that it will fully finance the plant. The state, represented by KazMunayGas through KLPE (renamed KMG PetroChem at the end of March), will be responsible for the infrastructure. This includes only the gas separation complex, plus the construction of the ethane pipeline. KMG also has ambitions to build propane and butane pipelines for other projects in Karabatan. It's unclear where we will get so much money.