Caspian Region -The Focus of Geopolitical and Economic Interests in Global Energy
By Daniel D Stein, Senior Advisor Office of the Special Envoy for Eurasian Energy, US Department of State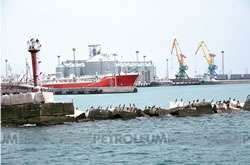 Because of its vast energy resources and geographical location, at the crossroads of east and west, the Caspian region has played and will continue to play an important role in global energy markets. The U.S. policy on Eurasian energy has three basic goals.
First, we encourage the development of new oil and gas resources and at the same time we promote efficiency and conservation in the use of all energy sources. Because there is a world market for oil, new production contributes to meeting growing demand anywhere in the world, including in the United States. When we are talking about new natural gas production in the Caspian region, it is unlikely that any of that gas will reach the U.S., but it is still important because it will add to international gas supply. Additional supply in one place naturally frees up supply in another, and as liquefied natural gas production continues to grow, we can start to think about a global gas market much like the global oil market.
Second, we want to assist Europe in its quest for energy security. Taking goods and services together, the EU27 and the U.S. are the largest bilateral trade and investment partners in the world. Europe is our partner on any number of global issues from Afghanistan to Libya to the Middle East, from human rights to free trade. We have an interest in an economically strong Europe.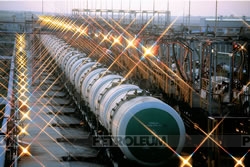 Of course, Europe is composed of many different states and energy security is a more pressing issue to some than to others. Some countries in Europe do not have a diverse energy mix and depend largely or entirely on a single supplier and transport route. When that route is disrupted, as we witnessed in January 2009, the consequences can be severe. So our aim is to encourage the development of a balanced and diverse energy strategy with multiple energy sources with multiple routes to market. This approach furthers competitive, efficient markets and the best prices for consumers.
Third, we want to help Caspian countries, including Kazakhstan, find new routes to market. We want to help foster economic growth and prosperity in these countries. By expanding existing export routes and creating new ones, they can increase competition for their resources, demand a fair price, and create strong links to the global economy. These countries should be able to make their own independent choices regarding how they develop and export their energy resources.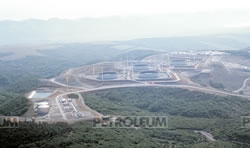 Energy markets work best when free market forces drive decisions on how oil and gas are produced, transported, and purchased. But governments can and should play a facilitating role. Governments should put in place an open and transparent business climate to attract investment and should work with neighboring states to expand the market and increase interconnectivities. We can encourage these efforts, and work with our partners to create the political framework in which businesses and commercial projects can thrive.
At the heart of our policy is the belief that energy security is best achieved through diversity – diversity of suppliers, diversity of transportation routes and diversity of consumers, together with a focus on alternative technologies, renewable and other clean energy technologies, and increased energy efficiency.