Rolls-Royce Wins US$175m Contract to Power Kazakhstan-China Natural Gas Pipeline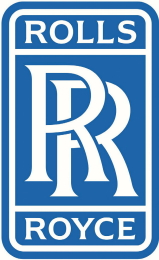 Rolls-Royce today announced a $175 million contract to supply Asia Gas Pipeline LLP (AGP) with equipment and related services to power the flow of natural gas through Kazakhstan's Line C Gas Pipeline, part of the vast 1,833km long Central Asia-China Gas Pipeline network.
Rolls-Royce will supply AGP, a joint venture between Kazakhstan's KazMunaiGaz and China's National Petroleum Corporation (CNPC), with twelve RB211 gas turbine driven pipeline compressor units which will operate at four compressor stations along the 1,115km Line C Pipeline.
Beimbet Shayakhmetov, General Director, AGP said: "The AGP Pipeline will help to meet Kazakhstan's domestic energy needs and to stabilise China's energy consumption with cleaner natural gas. Given the huge scale and tight construction schedule of this project we need on-time delivery of reliable and efficient technology. Rolls-Royce proven technology provides an excellent fit and we are delighted to again cooperate with them to support us in transportation of the gas."
Andrew Heath, Rolls-Royce President – Energy said: "Rolls-Royce technology is at the heart of China and Central Asia's growing energy infrastructure. This contract strengthens our relationship with AGP and with Kazakhstan where we have established a strong track-record of reliable delivery."
When it reaches full operating capacity in 2016, the Central Asia-China Gas Pipeline network will transport up to 55 billion cubic metres of gas each year (bcm/a) from Turkmenistan and Uzbekistan, through Uzbekistan and Kazakhstan to China. The Line C Pipeline in Kazakhstan will contribute up to 25 bcm/a of the total capacity, including potential to supply gas domestically to the Republic of Kazakhstan.
The contract is in addition to an award for eleven RB211 gas turbine driven pipeline compressor units secured by Rolls-Royce in 2009 for AGP's Line A and B pipelines.