Chevron´s Small and Medium Size Business Development Programs in Kazakhstan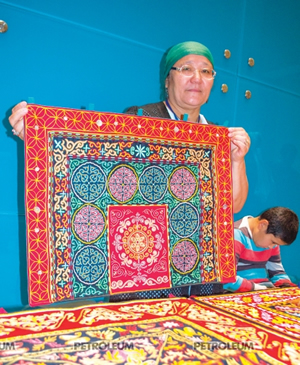 Economic empowerment and support to developing small and medium size business are important elements of Chevron's social investments in Kazakhstan. Chevron helps to build individual financial strength and turn its vision into sustainable businesses.
Chevron's social investments are based on the principle that small and medium business is the foundation for economic growth and stability in any country. "Our company pays great attention to the development of entrepreneurship," said Chevron's Social Investment Supervisor Leila Aitmukhanova. "Since 1993, we implemented a number of professional development programs for thousands of Kazakhstan citizens who acquired new skills and started businesses. We believe that with our assistance the Kazakhstani people will be able to improve their financial well-being, and these would ultimately contribute to the economic growth of the country."
Chevron Empowers Rural Women to Do Business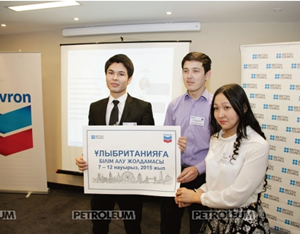 In 2015, Chevron launched a new Social Investment project Can-Do Women focused on development of women's business potential in the rural areas of the Akmola region. The project, implemented in partnership with the Union of Women Entrepreneurs of Kazakhstan, was supported by the National Commission for Women's Affairs and Family/Demographic Policy under the President of Kazakhstan.
The goal of the initiative is to provide women with counseling and mentorship assistance in developing smart and efficient small businesses in rural areas. Through a series of trainings, master classes and round-table discussions in the remote areas of Akmola oblast, the project will help equip women with information on how to use various financial tools to create or advance their businesses.
The Union Chairwoman and the Republic of Kazakhstan Parliament Member, Meruert Kazbekova, commented that "the most topical issue for the business today is the lack of access to financial resources. That is why it is important to create a platform for dialog to support rural women's entrepreneurship."
In addition, the project gives businesswomen the opportunity to significantly enhance their financial literacy, business and personnel management skills. Participants will then be able to apply for small grants to implement a socially important business idea.
Artisans Share Mastery and Success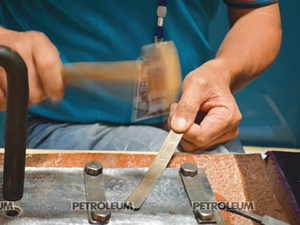 Chevron's Sheber – Crafts Development project began in 2006, in partnership with the Eurasia Foundation Central Asia, Our Heritage Public Foundation, UNESCO and Kazakhstan's Ministry of Culture and Information. The project addresses Chevron's corporate global goal to improve economic development by helping build institutional and human capacities in the countries where we operate.
The project has made considerable progress since its inception: more than a thousand artisans received business and design skills training, and five regional centers were established in Kazakhstan. The project also helped to improve product quality, expand access to new markets, and create professional networks for artisans.
The annual National crafts competition Sheber, supported by Chevron since 2009, is an important element of artisans' professional development, which additionally provides them with an opportunity to attend workshops, master classes and grow professional networks.
One of the project major achievements is the foundation of the Kazakhstani Union of Artisans in 2012, with the goal to promote and develop traditional crafts within the country and promote them internationally. With over 100 members across Kazakhstan, the Union keeps involving local communities into preservation of traditional crafts and presenting them around the globe.
Chevron Develops Skills for Employability of College Students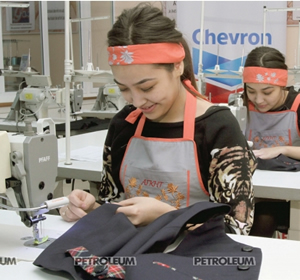 Starting from 2014, Chevron in partnership with the British Council in Kazakhstan provided over 400 college students in Astana and Almaty with a unique opportunity to take innovative training enabling them to become more employable and competitive in the job market.
The I-SEED (Innovations: Social Entrepreneurship and Education) curriculum included classes on IT, financial literacy, project management, communication skills and career planning, English language and social entrepreneurship, as well as multiple social awareness and volunteer events organized by students in their immediate communities.
In 2015, six award-winning project groups, with the financial support from Chevron, got a chance to implement their ideas and demonstrate examples of social innovations – solving their community challenges by using a project based approach. All those skills were acquired during six months of trainings.
Expert Center for NGOs Proves to be a Success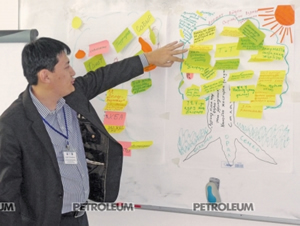 The NGO Expert Center created by Chevron in partnership with the ALMA Management University in Almaty and Eurasia Foundation Central Asia, aims at strengthening the institutional and human capacity of Kazakhstani NGO's. Launched in 2011, the center has grown into a reputable resource that hosts international trainings, webinars, and national conferences for NGO leaders and trainers from all over Kazakhstan.
Unlike the majority of previous programs aimed at NGO development, the center focuses on Kazakh-speaking audiences. It emphasizes issues relevant to rural regional areas of the country including how to involve communities in social projects, broader use of Internet technology and multimedia tools, and opportunities for cooperation between civil society, business and NGOs.
To date, the Center developed the website, www.ngoexpert.kz, which houses a database of trainers and experts in the field of NGO development and contains more than 200 training materials in Russian and Kazakh languages. The website features skills development through online training sessions, a prototype for distance learning for NGO representatives from the regions. The webinars that started last year highlighted a need for creation of a Kazakh-Russian glossary of terms on civil society. NGO leaders themselves created this glossary.
The Expert Center for NGOs also has a mentoring program where experienced NGOs invite members of developing NGOs to complete internships. The internships provide invaluable practical assistance on NGO organizational development regarding management, strategic planning, fundraising, and leadership.
As a result, the Chevron supported NGO Expert Centre was recognized as the Best Social Partner, 2014 in the highly competitive and prestigious Orleu "development" competition among local non-governmental organizations (NGOs), government agencies, businesses and media. The contest was conducted by the Information Resource Center Public Foundation and supported by the Almaty city government's Department of Internal Policy.
Chevron is proud of its partnerships and social investments into local communities. The company is looking forward to continuing our fruitful partnerships in the years ahead.
Published full article