Tengizchevroil: Common Goals, Common Commitment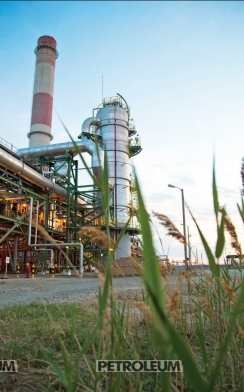 The Government of the Republic of Kazakhstan and Tengizchevroil (TCO) have common goals, one of which is to increase the availability of Kazakhstani services and goods. A key strategy for TCO is to increase Kazakhstani content by working with current and potential suppliers to help them understand the international quality and safety standards they must meet in order to do business with Tengizchevroil. The continued development of a Kazakhstani market of goods and services that meets high international standards is a cornerstone of the company's sustainable development strategy – and creates significant benefit for Kazakhstan.
Kazakhstani Content Growth Dynamics
Since the 1993 creation of Tengizchevroil, Kazakhstani content purchases have steadily increased. In 1993 TCO's Kazakhstani Content spend was just USD $23 million. In 2014, we set a record by spending $2.4 billion. Since 1993, TCO's cumulative spend on Kazakhstani Content has been $19.4 billion.
If final approval is received to invest on the Future Growth Project, there will be even greater growth in spending on goods and services.
In addition to working with the government and individual businesses to increase Kazakhstani content opportunities, TCO also works with other organizations that share this objective. In partnership with JSC NC KazMunaiGas, the Union of Machine Builders of Kazakhstan, the Union of Service Companies of Kazakhstan, and as part of the Aktau Declaration, TCO systematically develops the production capacity of Kazakhstani companies.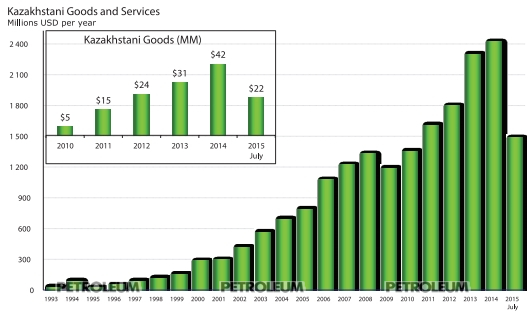 Outcomes expected from such joint activities include creating and modernizing domestic production and assembly plants and organizing service centers in Kazakhstan through the transfer of advanced technology and innovative development to the domestic industry.
For instance, last year TCO supported the creation of a domestic production facility to produce flange products. This project, undertaken in partnership with Atyrauneftemash, is a good example of how future procurement opportunities can be developed.
Other successes have come about as a result of work with foreign suppliers and TCO's request that those suppliers create partnerships with Kazakhstani businesses. For example, Cameron evaluated market opportunities and selected Zhigermunaiservice as a local partner for the maintenance of isolation valves with the subsequent assembly and production of parts.
Emerson currently produces gas and oil meters with its Uralsk partner Energomashstroi. Emerson is now developing a partnership with another local company and is also planning to organize a training course with Kazakh-British Technical University.
While most of TCO's focus has been in the Atyrau Oblast, the company's search for Kazakhstani Content development partners has brought its executive on visits to West Kazakhstan, North Kazakhstan, Pavlodar, East Kazakhstan and Mangistau Oblasts.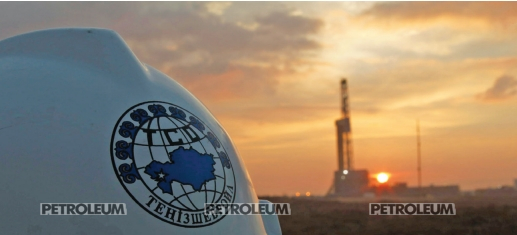 In addition, together with other companies and state agencies, TCO holds annual forums and workshops for suppliers to exchange opinions and to receive assistance in mastering standards, procedures, and international business practices. Tengizchevroil also provides interest-free loans to small and medium-sized Kazakhstani companies to assist them achieving their growth objectives.
TCO management believes that if the company is to achieve its Kazakhstani Content objectives, it must generate long-term opportunities for the suppliers of goods and services. As such, TCO will continue to support the sustainable development of Kazakhstani suppliers, encouraging appropriate investments in infrastructure, Kazakhstani workforce training and the creation of jobs.
And we will do so in partnership with government, Kazakhstani businesses and other organizations that support our objective to maximize economic and social benefit for Kazakhstan.
Published full article