Advanced Pumping Equipment Manufactured by JSC Sumy Plant Nasosenergomash for Transportation of Oil and Oil Products - Pumps NPS-M
D.S. Kobizskiy, Head of Marketing Department
Yu.M. Roslyakov, Deputy Head of Sales Department
Public Joint Stock Company Sumy Pumping and Power Engineering Plant Nasosenergomash is a member of the vertically integrated international holding OJSC GMS Group (Russian Federation) since 2004.
JSC Sumy plant Nasosenergomash is one of the largest companies of GMS Group, it has more than 65 years of experience in the production of oil pumps for various needs of the oil industry (export pumps, booster pumps, tank farm pumps, leaks pump-out pumps). Over the years of successful activity in this market segment, the company produced and delivered more than 7 thousand pumps, and each upgraded version of pumping equipment has been corresponding to the most advanced specification requirements of the time.
Taking into account the requirements of the modern market, specialists of the management of R&D of GMS Group together with JSC VNIIAEN and Research and Development Centre of JSC Sumy plant Nasosenergomash developed both new models of pumping equipment that extend the existing parametric series of the relevant functional purpose, and new stand-alone parametric series.
So the range of products of JSC Sumy plant Nasosenergomash was extended by a new oil pumping equipment that meets the requirements of today - horizontal multistage centrifugal pumps with horizontal casing joint (structural scheme according to API 610-BB3) - NPS-M series.
Newest NPS-M pumps correspond to the requirements of API 610 standard. They were constructed based on NPS pumps, which have proved themselves in the refining and petrochemical industries, the main pipeline transportation of oil and oil products, in thermal and nuclear power generation sector.
Parametric field of NPS-M pumps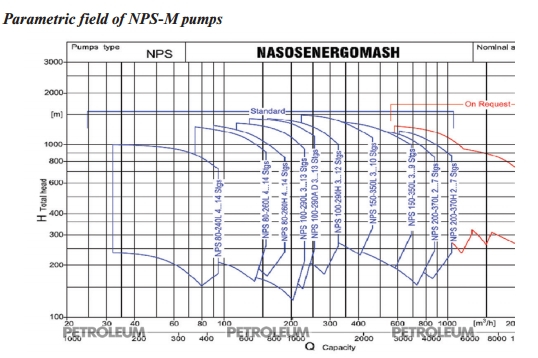 Parametric field of NPS-M pumps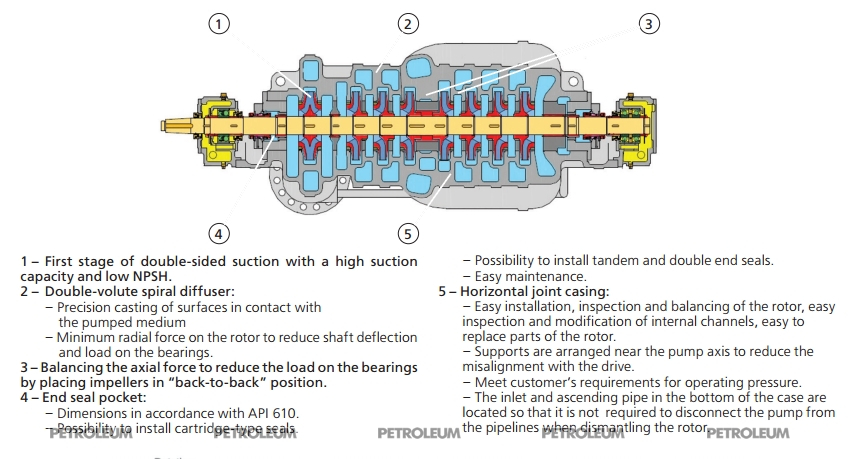 Design characteristics and features of NPS-M pumps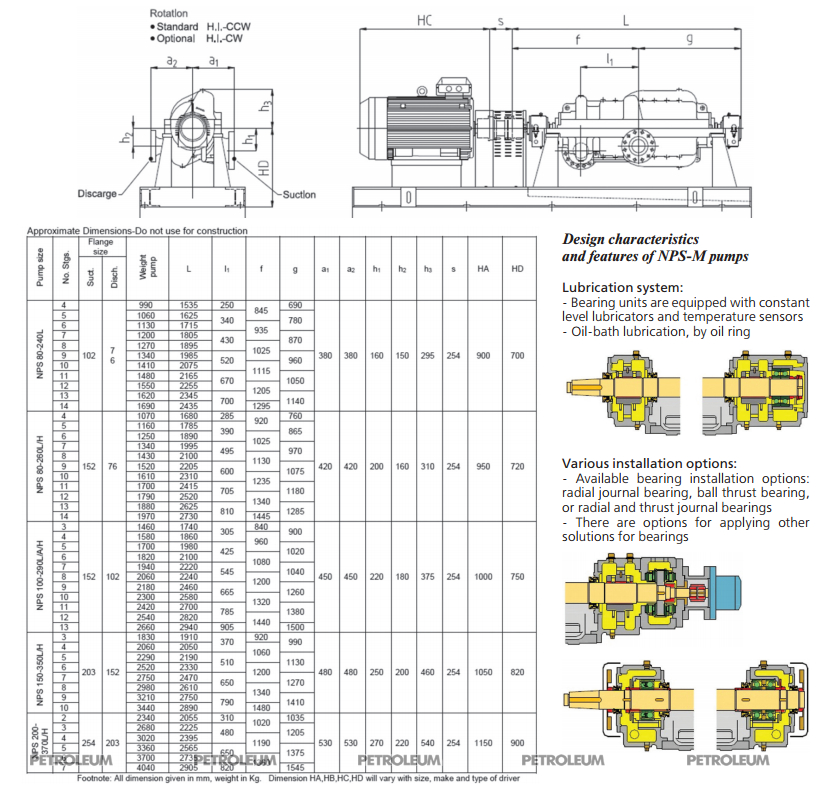 Photo of NPS-M pumps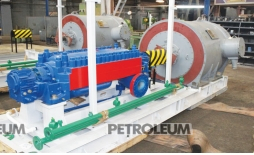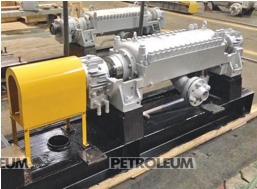 Published full article