Mechanical Engineering in the Oil & gas Industry: Innovation in Turbulent
Interview by Amina Jalilova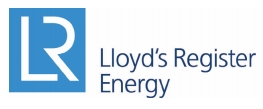 The time has come when Kazakh businesses now have to think seriously about their competitive advantages compared with foreign companies. The EEU and the WTO dictate their rules, and soon local suppliers of large oil and gas projects will no longer be able to benefit from special terms. They will have to compete for real. Yet, Kazakhstan joined these two international associations at a time of historically low oil prices. So now the management of companies specializing in oil and gas engineering will have to think about how to survive and stay afloat rather than how to make a breakthrough.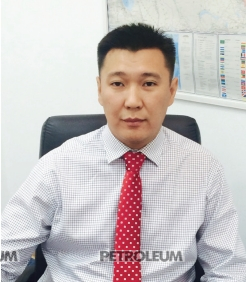 On the one hand, you have to change something quickly to remain competitive in overseas markets. On the other hand, today any extra costs are a hard choice to make with a low oil price and challenge market economics. It's a tough call indeed. Zhandos Orazaliev, CEO of Lloyd's Register Kazakhstan LLP, elaborates in an interview with Petroleum.
- Kazakhstan has finally joined the WTO, so in five years our machinery manufacturers will no longer be able to take advantage of today's local content requirements. They will have to compete for real. In your opinion, are companies specializing in oil and gas engineering prepared for this?
- I believe that the progressive development of the mechanical engineering industry and the oil and gas sector is an important part of the economic diversification and future growth of Kazakhstan. The industry should benefit from factors such as the capacity of the domestic market and the economics and attractiveness of countries in our macro-region in the medium to long term, as well as expansion of the existing oil and gas fields and development of new ones. Obviously, there are great expectations from the expansion of Tengiz and Karachaganak fields, as well as the search for new deposits, which has recently moved up on the Government's list of priorities. In the period from 2009 to 2012, investments in fixed assets were growing strongly in the oil and gas sector.
- Yet, will these companies be able to compete effectively with international manufacturers?
- There are a number of issues we need to deal with. I'm talking about the imminent competition with foreign companies and global operators, the challenges of our current technical regulatory framework, and need for new, modern technologies. Furthermore, Kazakh companies have a relatively narrow product range compared to other global companies, which can limit their opportunity for new business. The shortage of qualified personnel is nothing new to Kazakhstan and insufficient investment attractiveness is currently a priority focus for all stakeholders.
- So what shall we do to make Kazakh machinery manufacturers more competitive?
- To make more competitive products with a broader product range, we have to solve several pressing issues such as:
Improve technical regulatory framework and switch to generally accepted global standards;
Create an environment where new production facilities can emerge in cooperation with leading international companies;
Improve productivity;
Promote innovation and high-tech industries;
Upgrade existing facilities;
Provide the sector with highly qualified personnel.
- What does Lloyd's Register Energy have to offer Kazakh manufacturers?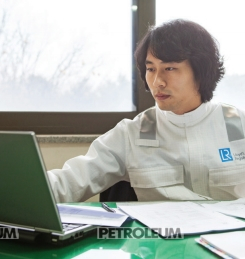 - Introduction of international standards is an important step in enhancing one's competitiveness. Manufacturers need to speak the language their customers understand, and that is the language of standards. We help to implement API and ASME, standards that are widely used in the oil and gas industry.
ASME is the American Society of Mechanical Engineers. Founded in 1880, this organization develops and releases a variety of industry standards and has one of the largest technical publishing houses. It holds technical conferences and offers professional courses with about 30 conferences and over 200 courses per year.
The association is run by the Board of Governors in 13 of the world's regions.
ASME has developed a standard of the same name, ASME, for companies that want to manufacture boilers and pressure vessels.
ASME certification means that an ASME-compliant company gets a certificate for a period of three years, allowing it to manufacture pressure vessels in accordance with the requirements of a particular code during this period.
ASME certification allows companies to export their products to countries that have adopted this standard as a technical regulation. There are currently more than 100 such countries.
ASME certification means that your company is technologically advanced, thanks to the study and implementation of this standard in the production. ASME-certified products are considerably more competitive, helping your company in every-day operations and during tenders.
- Is this standard common in Kazakhstan?
- So far there are five certified companies in Kazakhstan: Belkamit, Atyrauneftemash, KIOS, GMMOS and Sivon Vertex.
In Kazakhstan, we are the only company with a full-time ASME inspector.
- What makes an API certificate so popular?
- The American Petroleum Institute (API) certificate prescribes the standards of international level for industrial facilities in the oil and gas industry.
API certification gives companies an undeniable competitive advantage. For example, if your company is certified by the American Petroleum Institute, you have better chances of winning tenders in the oil and gas sector.
API certification gives Kazakh companies access to the global market, as it improves the quality management system in the manufacture of products and materials in accordance with the most stringent international standards.
- Is now the right moment for adopting international standards and innovating? Wouldn't it be better to wait for oil prices to go up and cut costs as much as possible before it happens? What do you think?
- Indeed, starting from the end of last year all companies connected with the oil and gas sector have been trying to reduce their cost base. By finding new and smarter ways of operating, companies will perform better and more efficiently. Talented people and technological innovation are critical for having a competitive edge – and these should not become the victims of deep cost cutting measures.
In my opinion, this is the best moment to make technical innovations, the most important element of production because adopting innovative processes can significantly increase productivity and efficiency.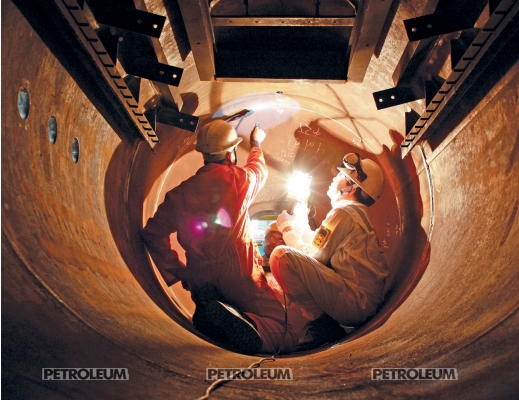 Findings from the Lloyd's Register Energy's Oil & Gas Technology Radar programme, which is an industry survey focusing on the appetite for innovation, showcased some key trends (www.lr.org/technologyradar). It turned out that the position shared by the industry's leading companies can be expressed: "When the business is hit by recession, you desperately need to learn how to do your job better and at a lower cost, and that means investing in innovation. In the current situation, this is the only way to avoid a calamity."
The prospects of adopting innovations by the industry remain good. It is obvious that businesses will invest in a balanced combination of knowledge, skills and technologies that are critical for survival.
- What makes Lloyd's Register in Kazakhstan different? Why do you think your specialists are the best advisers on the implementation of international standards in the field of oil and gas engineering?
- Lloyd's Register Kazakhstan is independent, objective, experienced and uncompromising in our quest for helping our clients. Lloyd's Register applies its expert knowledge and independence to help clients and regulators design, construct and operate their capital intensive assets and businesses to their highest levels of safety and performance. Its world class expertise allows it to resolve and share solutions to the most complex situations, providing the confidence demanded by engineering principles, government regulations and industry codes and standards. And, as part of Lloyd's Register, it draws on a long heritage of fresh, innovative thinking in response to new technologies and challenges. The one consistent element is its commitment to independence, integrity and always doing the right thing.
Lloyd's Register is a recognized leader in providing certification, testing, inspection and advisory services in the energysector: this applies to both exploration and production (upstream) and processing and marketing (downstream).
Lloyd's Register Kazakhstan is part of Lloyd's Register Group of Companies. LR is certified by ASME as an authorized inspection body with the right to carry out official inspections to check compliance with ASME standards.
Published full article