Crisis or Time for Changes
Nabil Ben Soussia, the Regional Director of IEC Telecom in Kazakhstan,answered the questions of Petroleum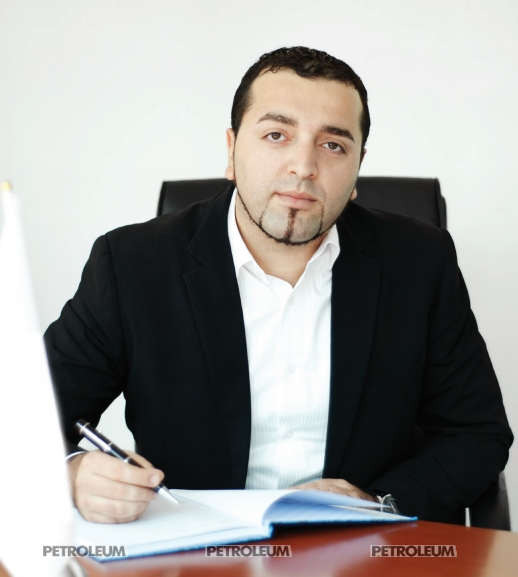 Nabil Ben Soussia, the Regional Director of IEC Telecom in Kazakhstan
Do you think that there is a crisis in the oil & Gas market, especially in Kazakhstan?
A: The reality facing oil and gas industries has changed dramatically over the last year. The industry is facing oversupply and lower prices – so it's not surprising that nearly two-thirds of oil and gas CEOs say their companies are facing more threats to growth than they did three years ago. And while CEOs don't have control over market factors around global supply or the health of the world economy, they can impact how their company responds to market conditions, by getting the most out of technology investments, better utilising partnerships and benefiting from diversity strategies.Innovations in telecommunications are the digital technologies energy CEOs rate as most strategically important. These are all areas where energy companies are investing, despite tight budgets, to better manage risk and improve operations.
I prefer to say a new reality in the market in general, but this new situation requires a different approach. Oil companies have to be more efficient and more prudent with their expenses and overall management of their operations. Companies like us, serving oil operations must adapt their offer and work more on optimization solutions. It is time for everybody to ask the question: "Am I using the best possible? Are there any other ways to do?"
What about your company, how do you plan to adapt your strategy?
A: Our Company is one of the rare companies who based its offer on optimization and finding a different way of oil operation management. We always use the latest technologies to bring a value added services to our partners. We will take advantage of the KIOGE exhibition to discuss with our partners, listen to them, understand their new challenges and design a tailored solution with them to answer their new needs. We have solutions where our partners will have to invest in new technologies of communication to reduce their overall operational costs and we understand that it is not the best time for them to invest. That's why we will prepare options with limited upfront investments. We also understand that some of our customers will need a solution to reduce the communication budget and we will have also an offer for them.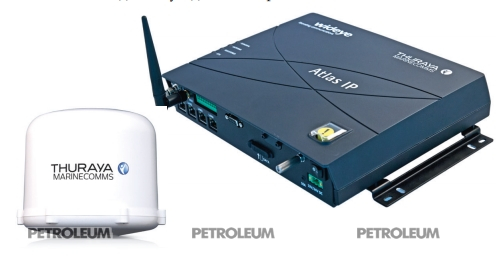 Can we have an idea about the new solutions?
A: As I told you we are not planning to impose a solution to the market, we will discuss with our partners and prepare a solution that answers their needs and we hope that the KIOGE will be a good platform for such discussions. But also we continue as always our development efforts and product portfolio expansion. We are planning to launch a new maritime unit and a new price plan that we hope to disclose during a special event around the KIOGE.
The new solution, which we plan to present during KIOGE, is Thuraya Atlas IP. The Thuraya Atlas IP provides vessels with a purpose-designed, fully-features maritime satellite terminal that offers voice and broadband IP data connectivity at speeds of up to 444 kbps. It also allows asymmetric streaming connectivity at 16 kbps to 384 kbps (guaranteed bandwidth).
Thuraya Atlas IP is available with attractive and flexible airtime pricing plans and it can be used for high volume of data, low usage or as VSAT back solution. It provides with a range of features designed to support maritime communications and enhance operations at sea (port forwarding, intuitive web interface, built-in firewall, MAC filtering, continuous GPS output and the ability to limit data sessions by time of volume).
Any special message to our readers?
A: Just an invitation to visit our stand A45 – in Pavilion 9A during KIOGE and not to hesitate to contact us to share expectation to ask for an advice. It is time to change and to do things differently to adapt the new reality.
Published full article