SPE CTCE: Challenges and Changes - but also Opportunities
SPE's third Caspian Technical Conference and Exhibition (CTCE), has come to a close after three packed days, having seen over 400 oil and gas professionals from IOCs and NOCs, as well as government representatives, service companies, scientists and students pass through the doors of the Palace of Independence in Astana.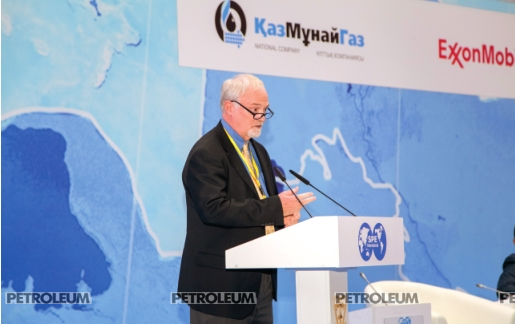 CTCE drew senior speakers from the highest echelons of government, operators, service providers, advisory firms, and energy research companies including: Sauat Mynbayev - Chairman of the Board, KazMunaiGas; Magzum Mirzagaliev - Vice-Minister of Energy of the Republic of Kazakhstan; Bolat Akchulakov - General Director, KAZENERGY; Kenzhebek Ibrashev - General Director, PSA; Cheryl Gomez-Smith - Managing Director, ExxonMobil Kazakhstan; and Duncan van Bergen - Vice-President, Upstream and Country Chair, Kazakhstan, Shell to name a few.
Twelve technical sessions across the conference programme focussed on the common theme of how cutting edge tools, technology and techniques are being applied in the Caspian in response to current cost pressures. 36 oral papers and 6 posters were presented in the technical programme.
Over the three days of the event, three high-level topical panel debates also took place, with senior participation from TCO, NCOC, KPO, KMG, Meridian Petroleum, KAZNIPI, Eni, PSA, Shell, Schlumberger, Total and GE.
Summing up the final keynote panel session on business realignment on the final day, Cheryl Gomez-Smith, Managing Director, ExxonMobil Kazakhstan felt that the oil price context has added urgency to efforts to change the way the industry works, and made value creation a necessity. The oil and gas industry in the Kazakhstan and broader Caspian region also needs to think about where it wants to be in the future, since it is competing for increasingly scarce capital with other countries, regions and industrial sectors.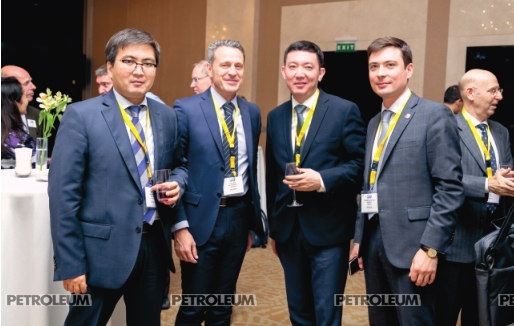 There is no single fix however - addressing the situation will involve processes, systems, people, behaviour, technology, and there are opportunities to create value in all of these areas.
Reflecting the immense importance of developing the next generation of oil and gas engineers, there was also a strong school and university-focussed strand running parallel to this year's event. During the SPE Regional Student Development Summit, 37 students from 19 universities across the region participated in a mixture of technical sessions and soft skills courses.
On the final day, 50 primary and secondary school teachers from Kazakhstan and beyond took part in a free interactive workshop, part of SPE's energy education programme energy4me. Energy4me is aimed at providing teachers with comprehensive, objective information about the scientific concepts of energy and its global significance, while discovering the world of oil and natural gas exploration and production. The energy4me workshop took place with the support of the British Council.
The contribution of CTCE to the Caspian region
With significant oil and gas reserves, the Caspian region is an increasingly important source of - and focus for - global oil and gas production. Yet there are numerous technical challenges (and opportunities) for E&P companies operating in the region, many of which are specific to this part of the world.
The Society of Petroleum Engineers (SPE) - a world leader in the dissemination of E&P technical knowledge and know-how - has been working to increase the technical resources, programmes and events available across the region. CTCE is a key part of these efforts.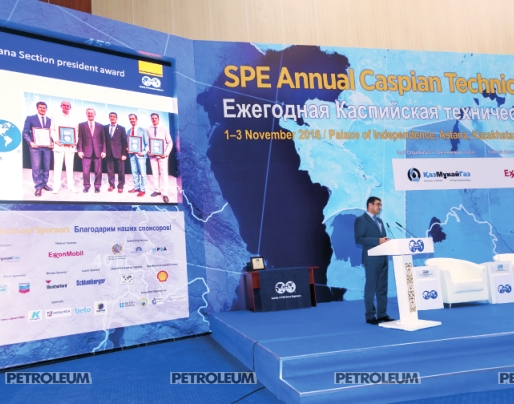 Speaking at the Opening Ceremony of CTCE this year, Magzum Mirzagaliev, Vice Minister of the Ministry of Energy of the Republic of Kazakhstan, noted that several important decisions have been made this year on large oil and gas projects in Kazakhstan, that will have a knock-on effect on other industrial sectors. CTCE is part of this multiplier effect, in his opinion.
Vice-Minister Mirzagaliev commented: "In June this year, for example, Tengizchevroil announced the launch of the Further Growth Project. The cost of this project is evaluated at almost USD 37 billion, with profits expected from 2022. Implementation of the project will mean a 13 million ton increase in production compared with the current period".
He went on to point out that such challenges as maintaining a stable world oil price, as well as ensuring the growth of hydrocarbon reserves, can be resolved through optimisation of subsurface costs and the introduction of new technologies. This will also mean a reduction in production costs.
Sauat Mynbayev, Chairman of the Board of KazMunaiGas, highlighted that the main purpose of CTCE is to cover both the tasks and changes which the oil and gas industry of the Caspian region is currently facing.
Mr Mynbayev commented: "This year, production at the Kashagan field has been started, we have survived when the oil price has been 30 USD per barrel and have overcome many other problems. And I believe that we have become stronger as an industry having faced these problems.
At KazMunaiGas we have brought in specific processes to adjust to new realities, and are in the process of transitioning to a new operation model based on the systems successfully used by the most efficient leaders in the international oil and gas industry".
Technology transfer and the implementation of new technologies in the Kazakh oil and gas industry are critical for the future health of the industry, and during this year's event, SPE signed a Memorandum of Understanding with KAZENERGY. The objective of the MoU, which was signed by Bolat Akchulakov, General Director of KAZENERGY and John Boden, Vice-President for IT and Membership Services at SPE, is improved collection, dissemination and exchange of technical information, and increased opportunities for oil and gas professionals to enhance their professional skills and knowledge.
Broad support for CTCE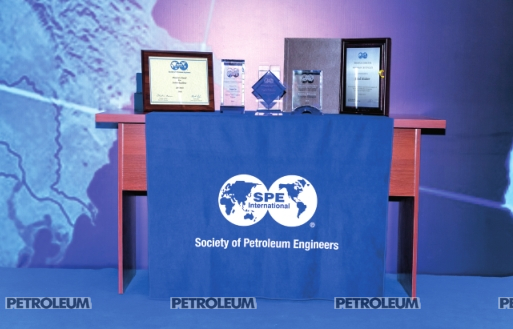 CTCE has received support from broader Kazakh energy stakeholders that is unprecedented in its breadth. The host of CTCE this year was KazMunaiGas; supporting partners were the Ministry of Energy of the Republic of Kazakhstan, KAZENERGY and PSA; and sponsors were ExxonMobil, NCOC, TCO, Chevron, Weatherford, Schlumberger, DeGolyer and MacNaughton, Shell, Eni, Halliburton, KPO, ModelTech, Tieto and Wipro.
CTCE was also supported by the Society of Exploration Geophysicists (SEG), local service and supply companies, represented by KAZSERVICE, and the academic community, in the form of the Kazakhstan Association of Petroleum Geologists (APGK).
Collaboration between these groups is vital if Kazakhstan is to realise fully the huge potential of its oil and gas resources. CTCE provides a forum for exactly this type of exchange of information, experiences and ideas.
For those unable to attend the conference, the papers presented are available to download at: https://www.onepetro.org/conferences/SPE/16CTCE
The next edition of CTCE will take place in Baku, Azerbaijan in November 2017.