Kazakhstan Maritime Academy Graduates: Sailing to Future
Kazakhstan Maritime Academy was established in 2012 under the auspices of the Kazakh-British Technical University (KBTU). Sponsor of this project is Tengizchevroil (TCO), who contributed $25 million.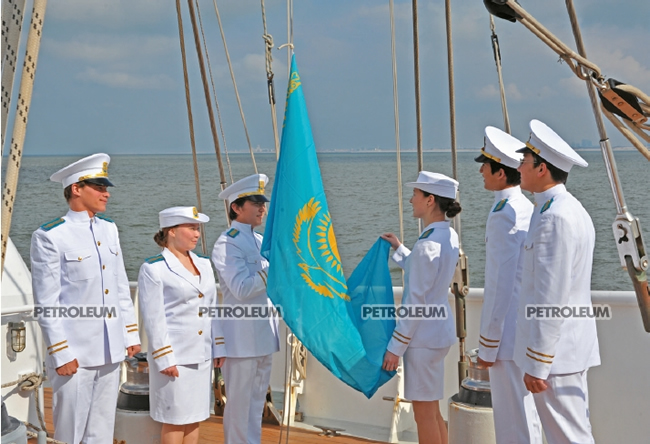 KMA creation is pre-conditioned directly by the strategic development of the Republic of Kazakhstan.
Since Kazakhstan became an independent country in 1991, an important strategic focus for the government has been to develop the Caspian Sea region in a way that maximizes long-term benefit for the country. Also, the government's current objective is to make Kazakhstan a maritime na5tion.
At the same time, Kazakhstan has worked to create a strong transportation industry which needs dedicated, competent and well-educated men and women with the skills needed to operate the country's transportation system in a safe, efficient, and environmentally friendly manner.
The objective of the Kazakhstan Maritime Academy is simple: to produce highly skilled, internationally accepted Kazakhstani officers and leaders in the transportation field in the RoK and abroad to meet the challenges of the present and future.
The Maritime Studies program initiative contributes to the government's objective to support the increasing offshore oil and gas developments and to generate employment of Kazakhstani citizens outside of the traditional oil and gas sector.
The modern maritime industry is at shortage of qualified workforce, while the demand for both traditional and new skills is expanding.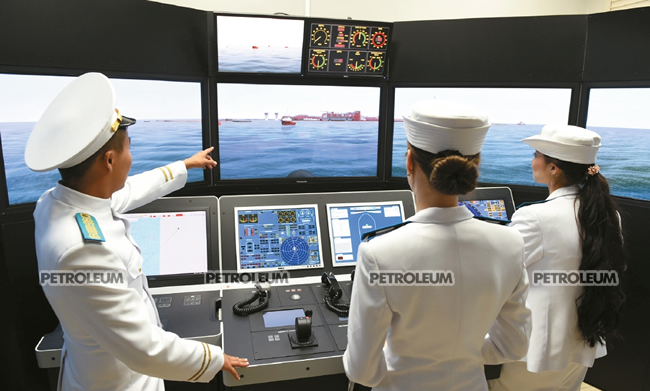 This initiative will provide a boost to Kazakhstan's long-term international completeness as graduates will create a pool of competitive and competent RoK seafarers able to work on Kazakh and foreign vessels anywhere in the world, both in international waters and onshore.
The graduates can also work in a variety of professional fields such as naval architecture, chartering, maritime law, shipyard construction management, vessel repair and maintenance, and various applied engineering areas such as power generation.
Another important reason of Kazakhstan Maritime Academy creation was the RoK "Merchant Navigation Law" which requires for senior officers (captain, chief mate and chief engineer) serving on Kazakh-flagged vessels to be citizens of Kazakhstan. The future Kazakhstan Maritime Academy compliant with international maritime regulations will help achieve this goal and gradually eliminate significant shortage of qualified RoK mariners.
Kazakhstan Maritime Academy has partnered STC-Group (Netherlands), leading international maritime educational conglomerate to manage the academy providing professional teaching staff for maritime subjects and to provide consultancy in related field such as Maritime Simulators, Workshops and apprenticeship of KMA cadets.

STC – Group from Netherlands provides consultancy in maritime and logistic related matters and maritime simulation worldwide and has branches and offices in countries such as South Africa, Oman, Philippines, Brazil and Indonesia.
Tengizchevroil is proud that in 2012, thanks to the support of Partners, it contributed to the establishment of the Kazakhstan Maritime Academy the idea of which belongs to the President of the Republic of Kazakhstan N. A. Nazarbayev.
This project is an example of TCO's long-term investments and corporate responsibility.
Link Kazakhstan Maritime Academy website http://www.kbtu.kz/en/kma