«Brainstorm» in Baku
SPE conference comes to Baku at an important time for the Caspian oil & gas industry.
This November, the Annual Caspian Technical Conference and Exhibition (CTCE), organised by the Society of Petroleum Engineers (SPE), will take place in Baku, Azerbaijan. The event, which is now in its fourth year, will be hosted by SOCAR and supported by the complete oil & gas industry from Azerbaijan, Kazakhstan, Russia and Turkmenistan. CTCEwill take place from 1-3 November at the Fairmont Hotel in Baku.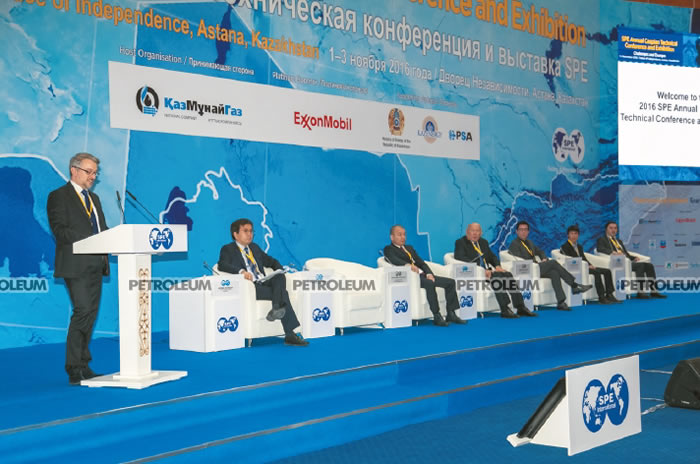 Commercial activity in the region is strong with Statoil and others recently signing a production agreement with the Azerbaijan government for the Azeri-Chirag –Deepwater Gunashli project. It was also announced that IKM Cleandrill will start offshore operations in the Caspian in early 2018 and ENI has signed a series of strategic cooperation agreements in Kazakhstan.
Boasting some of the world's largest oil and gas fields the potential of the Caspian region remains extremely promising. But like other regions, the business focus in the Caspian region is now on cost efficiency, and how technical innovation can be leveraged to improve oil recovery factors, the reduction of exploration costs and the identification and extraction of more complex and deeper reserves. The solution will almost certainly mean embracing new digital technologies, data analytics, improved sensors, geotagging technology and autonomous systems.
How can the Caspian leverage this technology while addressing the needs of localisation? Past programmes are already showing the benefits of the investment in young talent but this must continue together with the development of a local manufacturing and supply chain infrastructure. Azerbaijan have been particularly successful in this endeavour and can serve as an example of best practice.
Collaboration is no doubt the key to unlocking the future potential of the Caspian region at a governmental, operator, contractor and service provider level. The industry needs innovative solutions from a broad portfolio of companies working towards one goal.
These are just a few of the key topics that are going to be discussed at the forthcoming CTCE in Baku. As Elchin Bagirov of SOCAR puts it, "The Caspian has a great future butthe technical challenges of extracting oil and gas in the Caspian, and the increasing maturity of many fields, has meant that the downturn in global oil prices has hit the region particularly hard. And that is why we need a paradigm shift in our thinking. At CTCE we will be addressing the challenges and the opportunities that the industry faces".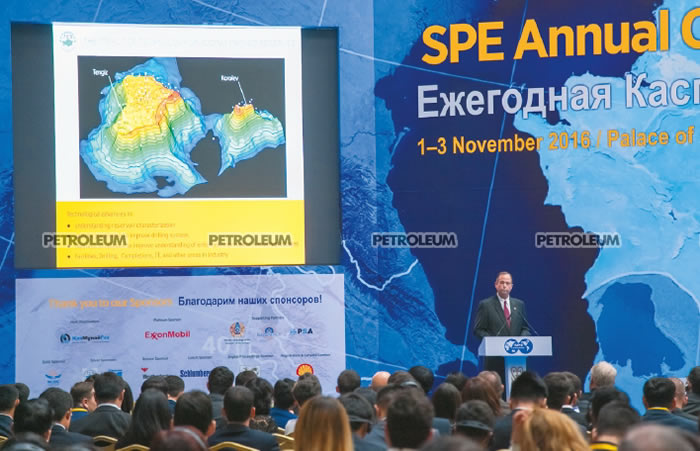 The new 'low for longer' backdrop to this year's conference has shaped the programme which is even more focussed on those issues that are effecting the Caspian region.
The need for modernisation
Managed by Brant Hasebe, BP and Ilkam Mukhametshin, RESMAN this session will look at how low commodity prices are changing the industry. What will it take for the industry to leverage the accelerating and compounding capabilities of digital technologies and what are the changes in mindset required that need to accompany an improved toolbox? These are just two of the key questions that will be discussed in the opening keynote on the first day.
Localisation
Managedby Asif Huseynli, Halliburton, Aydin Karimov, Schlumberger and Yashar Latifov, SOCAR this session will examine the new 'Localisation' programmes that are very much the driving force behind the development of local talent and associated industries. The Caspian countries are already seeing benefits from their past programmes of educating students overseas and having them gain experience in International companies and then bringing these learnings and best practices back to their home industries. The second keynote will look at ways in which this programme can be accelerated through the leading Caspian Universities and producing field ready engineers with the digital skill sets required for the future.
Collaboration
Managedby John Denis, KMG and Denis Lemarchal, Total, this session will look at the collaboration required at all levels in order to achieve specific goals, whether it is between governments, operators, contractors and service providers. The ability to collaborate can be a decisive factor in improving the outcome of a variety of oil & gas business tasks driving to success. In this session innovative solutions will be discussed demonstrating how cooperation between broader industry participants can result in a 'win-win' scenario.
"I am delighted that alongside the three keynote sessions there will be a technical programme composed of twelve sessions where a variety of topics will be considered. The common theme to all these research-based presentations will be how cutting edge tools, technology and techniques are being applied in the Caspian in response to current cost pressures", said Ali Sheydayev, BP, who serves on both the CTCE Programme and Executive Committees.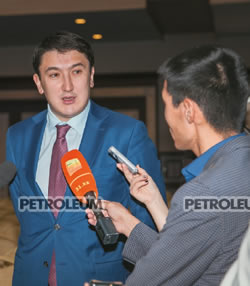 The Vice-minister of the Ministry of Energy of the RK Magzum Mirzagaliev
Topics for the technical programme will include:
Well Integrity Management and its critical importance throughout the lifecycle.
Production optimisation and how to maximise the value from existing assets.
Sand management through effective monitoring and control.
Enhanced oil recovery exploring the planning, executing and monitoring of various schemes.
New drilling and completion technologies considering the geology of the region.
Reservoir modelling and management looking at reserves estimation and field development.
Reservoir description including studies related to the integration of various geological, geophysical and petrophysical methods.
Data integration of reservoir management and the role of data analysis.
Well stimulation and zonal isolations examining experiences gained in chemical gas shut off, diversion agents and acid stimulations from the Caspian region.
Reservoir surveillance and how to develop a consistent depletion plan.
Effective solutions in project management systems encompassing integration and optimisation.
Risk and uncertainty management and decision making looking at real cases.
This year CTCE is reporting an exceptionally strong cohort of learned Caspian speaker's and from neighboring countries drawn in large part by the importance of Baku to the industry in the region. Speakers have been attracted from many of the world's leading oil & gas companies including; SOCAR, ExxonMobil, Schlumberger, Statoil, Halliburton, Baker Hughes, Nobel Oil, TCO, Resman, Statoil, BP, Total and Roxar.
For more details on SPE CTCE, and to register, please visit: www.spe.org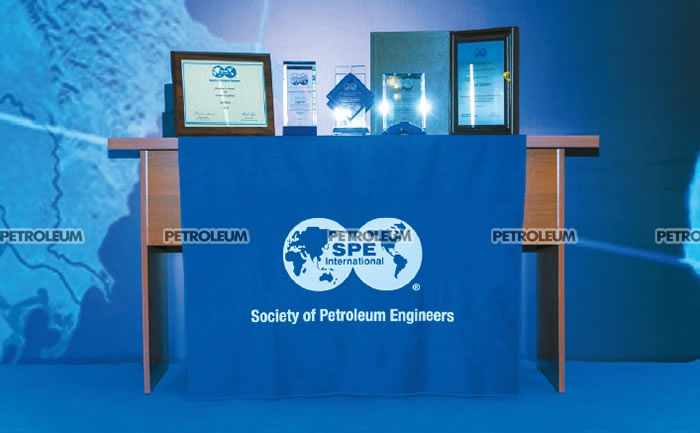 About SPE
The Society of Petroleum Engineers (SPE) is a not-for-profit professional association whose members are engaged in energy resources development and production. SPE serves more than 164,000 members in 143 countries worldwide. SPE is a key resource for technical knowledge related to the oil and gas exploration and production industry and provides services through its publications, events, training courses, and online resources at www.spe.org.