Press releases
The Caspian's Leading Technical Event for E&P Professionals is Back In-person!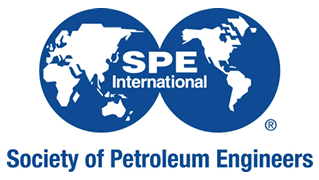 London, UK - 13 June 2022 – SPE's Annual Caspian Technical Conference is back in Nur-Sultan, Kazakhstan for its 9th year! Returning to a face-to-face format, it has never been more important to reconnect the Caspian oil and gas industry to address challenges, deliver improved performance and highlight emerging technologies and practices in global oil and gas exploration and production.
Considering the unstable geopolitical environment, the Caspian region plays an important role in being a trustworthy, predictable partner that can provide diversification at affordable prices within the global market. SPE's conference comes at an opportune time and is the perfect platform for fruitful discussions, the exchange of ideas, and a solid networking experience for Caspian stakeholders.
Over 400 oil and gas industry players, including IOCs, NOCs, government representatives, and service companies are expected to attend and contribute to the event this year. Attendees will have the opportunity to hear from top-level speakers delivering highly respected technical content, and experience lively panel discussions composed of senior industry figures.
Keynote speakers will include high-level representation from the Kazakh Ministry of Energy of the Republic of Kazakhstan, KMG Engineering, KPO, ExxonMobil, KAZENERGY, Agip Karachaganak, TCO, Chevron, NCOC, Chevron and many other key players.
The SPE Caspian event has established itself as the leading gathering in the region offering an unparalleled platform to learn new insights and explore the issues faced by the oil and gas industry in Kazakhstan and the broader Caspian region.
To find out more about SPE's 9th Annual Caspian Technical Conference, please visit: www.spe.org.
About SPE

The Society of Petroleum Engineers (SPE) is a not-for-profit professional association whose members are engaged in energy resources development and production. SPE serves more than 156,000 members in 154 countries worldwide. SPE is a key resource for technical knowledge related to the oil and gas exploration and production industry and provides services through its publications, events, training courses, and online resources at www.spe.org.