Press releases
Free webinar on Development Outlook and Investment Opportunities of the Polymer Industry in Kazakhstan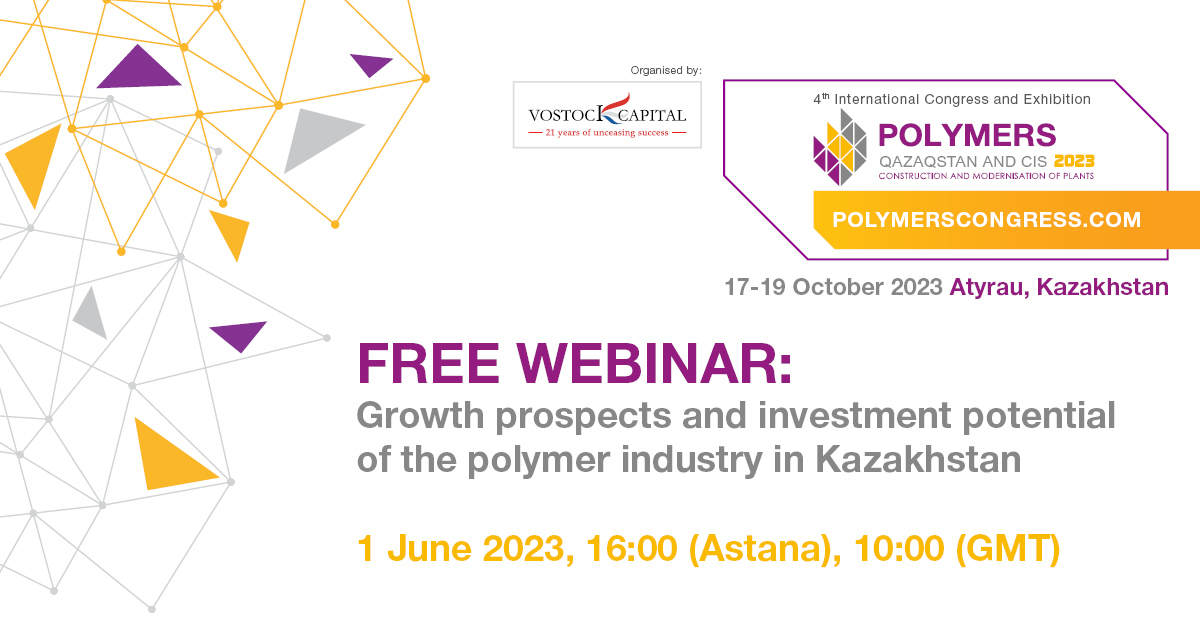 Are you interested in the polymer industry and its investment opportunities in Kazakhstan? Then you won't want to miss the upcoming free webinar on Development Outlook and Investment Opportunities of the Polymer Industry in Kazakhstan.

The webinar will take place on 1 June 2023 at 16:00 (Astana), 10:00 (GMT). The webinar will be in English.


Register for the free webinar or receive a recording

During the webinar you will find out:
What are the projections and new opportunities for the development of the polymer industry in Kazakhstan?
What innovative technologies and solutions are most in demand in the industry and can serve its accelerated development,
What is the realisation stage of the existing infrastructure projects and what capacities are required for further development of the industry.
Note! No time to join the webinar at the scheduled time? Follow the link to register and receive a recording of the webinar in English.


If you would like to participate in the webinar as a speaker or talk about your technology and services, please contact me by the details below.


The webinar is part of the preparation for the 4th International Congress and Exhibition "Polymers Qazaqstan and CIS: Construction and Modernisation of Plants" (17-19 October 2023, Atyrau, Kazakhstan).