Unified Employment Agreements Accounting System and other Important Changes in Labor Legislation
Larissa Yemelyanova, Senior Associate Labor & Employment Practice AEQUITAS Law Firm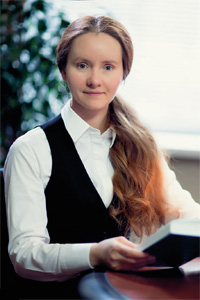 Larissa Yemelyanova
This article is an overview of important digitalization novels of May 2020: the labor legislation of the Republic of Kazakhstan was added employers' obligation to enter information into the Unified Employment Agreements Accounting System (the "UEAAS") and right to conclude employment agreements and issue employer's acts in electronic form.
The article highlights international and local prerequisites for digitalization in the labor domain and analyzes some topical issues concerning introduction of the UEAAS and application of electronic employment agreements and electronic employer's acts.
The article was prepared as of August 29, 2009.
UNIFIED EMPLOYMENT AGREEMENTS ACCOUNTING SYSTEM (UEAAS)
General Characteristics of the UEAAS
The legal basis for the UEAAS introduction is the Law of the Republic of Kazakhstan No. 321-VI ZRK dated May 4, 2020, amending, effective May 16, 2020, the Labor Code of the Republic of Kazakhstan No. 414-V dated November 23, 2015 (the "Labor Code").
The UEAAS is an information system designed to automate the accounting of employment agreements, labor activities and number of employees (Article 1.1(35-1) of the Labor Code).
Rights and Obligations of Employees and Employers
The employer's obligation to enter information into the UEAAS corresponds to the employee's right to obtain information from this system (Articles 22.1(25) and 23.2(27) of the Labor Code). .
The employer is also entitled to obtain from the UEAAS information on the labor activities of candidates (on their prior consent) and employees (Article 23.1(13) of the Labor Code). Currently, the Labor Code does not provide for the previously announced right of the employer to obtain from the UEAAS information on candidates and employees other than that on their labor activities (e. g., criminal record, education, health, residential address, family composition, subpoenas, etc.) . Similarly, employers have no right to obtain information on their former employees (e. g., in order to check fulfillment of non-competition obligations).
The scope of information to be entered into (and, accordingly, obtained from, the UEAAS) is limited to the following: details of the parties, labor function (position, specialty, occupation, qualification), place of work performance, term of employment agreement, date of the start of work, date of conclusion and number of the employment agreement, including changes in these data, and information on the employment agreement termination.
Please note that the Labor Code requires entering information not only about the employment agreement, but also about supplementary agreements thereto. This obligation applies to supplementary agreements modifying the information mentioned above.
The historical data (i. e., information on employee's previous employers) cannot be entered into the system. However, it is expected that employers will be obligated to enter into the UEAAS the information on current employment agreements.