A Quarter of a Century of SPE in Kazakhstan: a Chronicle of Development, Achievements and International Recognition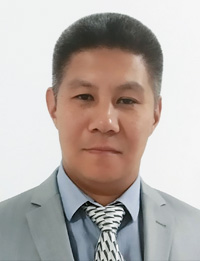 Arman Mukhamedyarov, Member of the Society of Petroleum Engineers, Reservoir Engineer
THE FIRST SECTION IN THE HOMELAND OF THE FIRST OIL!
As it is known, the first oil of Kazakhstan was obtained in November 1899 at the Karashungul field in the Guryev region. Since gaining independence in 1991, Guryev, now Atyrau, has maintained its leading position in the development of the oil industry and is rightfully called the country's oil capital. Atyrau, where the city-forming enterprises' head offices are based, is also a pioneer in developing an international movement of oil workers in Kazakhstan called the Society of Petroleum Engineers (SPE).
The mission of SPE is to collect, disseminate, and exchange technical information and provide specialists with the opportunity to improve their professional skills and knowledge. The first SPE section of Kazakhstan was opened in 1995 in Atyrau.
Since its opening, the Atyrau section has been operating under the SPE mission. Formal and informal meetings, technical conferences, and scientific symposiums dedicated to the development of geology and petroleum engineering have become a regular meeting place for industry professionals. In addition to the professionals' section, Atyrau has a SPE student chapters of the Atyrau Oil and Gas University named after Safi Utebayev and Atyrau Petrotechnic, APEC.