Handling aggressive fluids in petrochemical industry. How to select the right pump and prolong the service life of the system?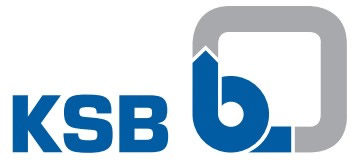 The development of petrochemical industry set higher standards for final product quality. As the refining depth and purity of the final product increase, the environmental and safety requirements are consequently tightened. All these factors impose changes on duty conditions for the equipment, alongside with a need to introduce new fluids into the technological processes – and these fluids are getting even more aggressive towards the equipment.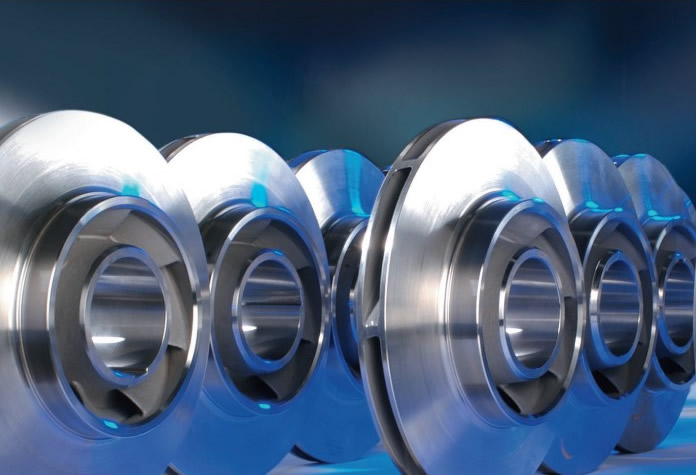 Under the impact of these circumstances the cases of operational failures of pumps of previous generations became more recurrent that revealed a number of urgent challenges which all the pump manufacturers had to take:
Corrosion and erosion of components contacting the fluid directly. The greatest part of damages was discovered on impellers, shafts, bearings, and pump housings – as the most effected pump components. Contact with aggressive fluids resulted in thinning of pump housing as well as reducing overall unit performance.
Cavitation processes led to pressure surges in operation, pump vibrations, reduced bearing service life, increased components wearing and thinning of the pump housing.
Solid inclusions in fluids caused abrasive wear of the hydraulic part and decreased the pump service life.
Underloaded pump operation conditions (0.5...0.7 Qopt) and critical non-design operations (under 0.5 Qopt) significantly deteriorated the vibrodynamic characteristics of centrifugal pumps and reduced their efficiency.
Non-optimal pump operation caused uneven heating of the shaft and pump housing depending on different material expansion coefficients and installation type. That influenced the standard clearance inside the pump and led to the operational overload.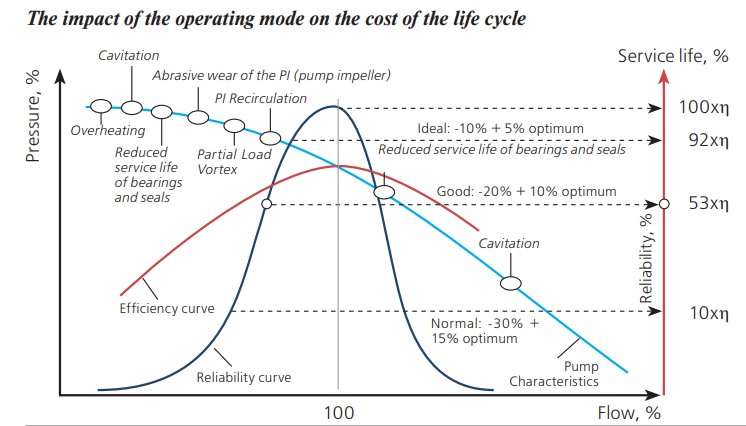 Typically in oil refineries there are from 2,000, to 6,000 various types of pump units in operation. Only optimally selected, high-quality, and reliable equipment provides efficient and uninterrupted operation of the entire complex.
Based on the analysis of the problems identified during operation, there were developed the unified standards for industrial pumps manufacturing to guarantee reliability and efficiency of technological processes.
KSB is one of the leading manufacturers of pumping equipment for various industrial processes. When launching new products, extending the product range, or modernizing popular pump types, the company's experts pay special attention to the key aspects that improve the quality, reliability, and durability of the equipment.
This is the reason for wide scope of KSB pumps application, popularity and trust all over the world.
Wide range of products
To provide efficient operation of the equipment KSB focuses not only on basic Q-H characteristics but also takes account of specifics of a technological process, operation conditions and parameters of the system. To meet all specific requirements the company also offers individually designed engineering solutions.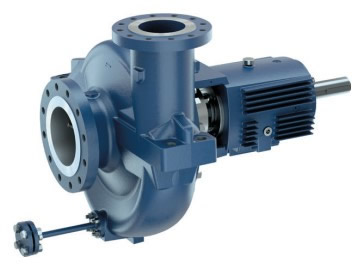 The standard RPH process pump, type OH2 to API 610, is designed for heavy-duty operation. It is popular with mechanics worldwide for its reliability, robustness, safety and ease at maintenance. Many enterprises have been operating these pumps since the 70s and 80s of the 20th century.
The selection of material design of these pumps depends on aggressiveness and temperature of the transferred fluid, ranging from -70 to +450°C. RPH is available at around 70 hydraulic configurations. The double volute pump casing reduces radial force, a reinforced bearing unit and additional cooling fins protect the pump from overheating.
The scope of RPH applications include airport fueling complexes, sulfur production units, catalytic reforming and cracking, handling crude oil, brine water and hydrocarbons, ammonia and urea, and many other applications and processes with supercritical fluid parameters.
Some processes in chemical and petrochemical industries require high pressures but low flow rates. For these purposes, KSB specially developed RPH-LF pump with an open vortex type impeller, providing a maximum head of up to 488 meters. Standardized bearing units for all RPH type ensure the required service life and minimal shaft deflection, reducing vibration and noise and improving the reliability of the mechanical seal. Seal chambers and mechanical seals meet the requirements of API 682.
Another heavy-duty operation pump is RPHb series, type BB2 to API 610, with oppositely positioned impellers, radially split between-bearings volute casing and centreline pump feet. These pumps provide high head values up to 650 meters at relatively high flow rates of up to 5300 m³/h. The new generation of two-stage RPHbd pumps, type BB2 to API 610, with improved cavitation characteristics, allow for maximum performance and high head. A double-entry impeller applied as the first stage together with the second booster impeller provide a flow rate of up to 1900 m³/h and a head up to 550 meters.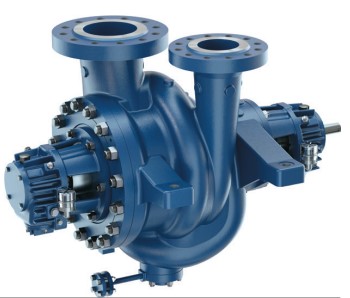 Innovative and reliable materials
Modern standards rigorously regulate material types depending on the equipment in use. KSB has its own material laboratories, foundries in six countries, and alloy development and casting technology center based on KSB foundry in Pegnitz, Germany. This enables the company to control the quality of standard purchased materials as well as develop its own corrosion, wear and temperature resistant alloys.
KSB's research has resulted in the development of the Nori® series, a group of wear- and corrosion-resistant materials. Pumps and valves made of these special materials perform their best even under the heaviest service conditions.
For over a decade worldwide, KSB chemical pumps made from duplex stainless steel Noridur® have been successfully operated at oil refineries for pumping highly corrosive fluids in such systems as desalination, catalytic cracking, and other petrochemical processes. Conventional alloy pumps could not cope with these tasks due to high wear and corrosion of their components affected by chloride-calcium water with high chlorine ion content, dissolved hydrogen sulfide, and suspended particles.
The best engineering solution was to apply MegaCPK pumps made of duplex stainless steel (Noridur), displaying utmost wear and corrosion resistance. Pumps made of this alloy have also proven themselves in such processes as recirculation of scrubber irrigation solution and filtering module in catalytic cracking units.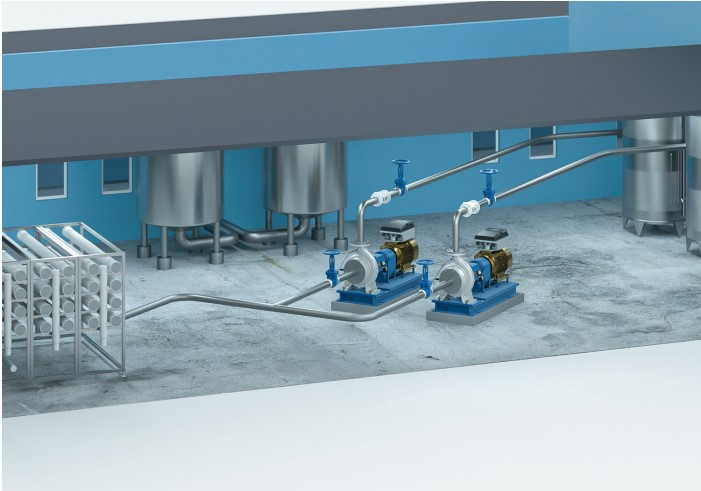 MegaCPK, horizontal back pull-out pump, type OH1 to API 610, to DIN EN ISO 2858 / ISO 5199, is used for pumping aggressive organic and inorganic liquids in a wide range of applications. Its modular design allows replacement and repair of pump parts and units without dismantling the pump. The choice of pump material such as austenitic stainless, duplex, or super duplex steel depends on duty conditions and characteristics of the handled fluid. An enlarged conical seal chamber reduces wear and facilitates ventilation. The low NPSH prevents the occurrence of cavitation and makes the operation of the pump vibration-stable and quiet.