Petrochemicals: The Situation in Russia and Risks for Kazakhstan
Askar Ismailov
Reflections following a work trip to Russia's petrochemical plants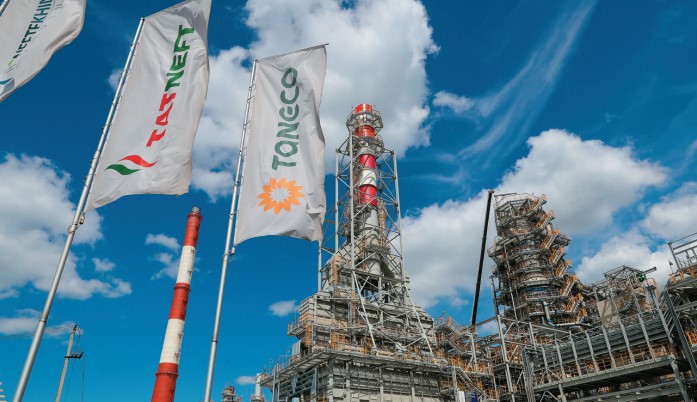 The Current Situation in the Industry
Petrochemical and oil refining activities play a crucial role in Russia's economy. The imposition of sanctions by the US and EU has had a certain impact on the industry's development. One of the challenges associated with sanctions is the restricted access to Western technologies and equipment essential for producing high-quality petrochemical products.
Under these circumstances, the Russian oil refining and petrochemical industry are focused on developing new technologies and improving competitiveness. Companies are actively investing in research and development, modernization of production processes, and enhancing energy efficiency. The Russian government is providing industry support, offering favorable tax policies and investment incentives for further growth.
For the last several years, factories have been actively working on replacing Western technologies and licensed catalysts. This has been dictated by a number of factors, including the need to reduce dependence on foreign suppliers and increase competitiveness. Research centers have been established, and partnerships have been formed with universities and institutes to support efforts in this area.
One example of replacing foreign technologies is a project to develop gas condensate processing capacities at GPN - Salym Projects in the Khanty-Mansi Autonomous District. In this project, Russian technologies were used for the design, manufacture, and installation of equipment for comprehensive gas processing. It should be noted that Sibur and Gazprom Neft are already producing catalysts that have replaced foreign counterparts.
Volgogradneftemash – one of Russia's largest manufacturers of oil and gas equipment – has begun to accept orders that were previously, due to the requirements of Western licensors, placed in Italian, German, American, and Korean factories.
In the case of import substitution of automated control systems, intelligent controllers are being installed at the Taneco factory (owned by Tatneft). These controllers are designed for automation and control of production processes at the oil refinery. The controllers were created based on the company's experience in developing automated systems for managing technological processes in the petrochemical industry, as well as using modern technologies and components. Japanese and Korean manufacturers' controllers are gradually being replaced at the factory.
There are challenges, of course. The situation with dynamic equipment (compressors and pumps) is one such example. Previously, Russian companies annually purchased oil refining installations from European countries, averaging 1.3 bln euros. Now, products from brands like ThyssenKrupp, BASF, and Siemens have become unavailable, leading to negotiations with manufacturers in China, Iran, Korea, and even Egypt. Notably, while South Korea itself supported sanctions, Korean companies continue to operate actively in Russia.