Sustainable Fuel for Planes
IATA Considers Kazakhstan as a Possible Regional Hub for SAF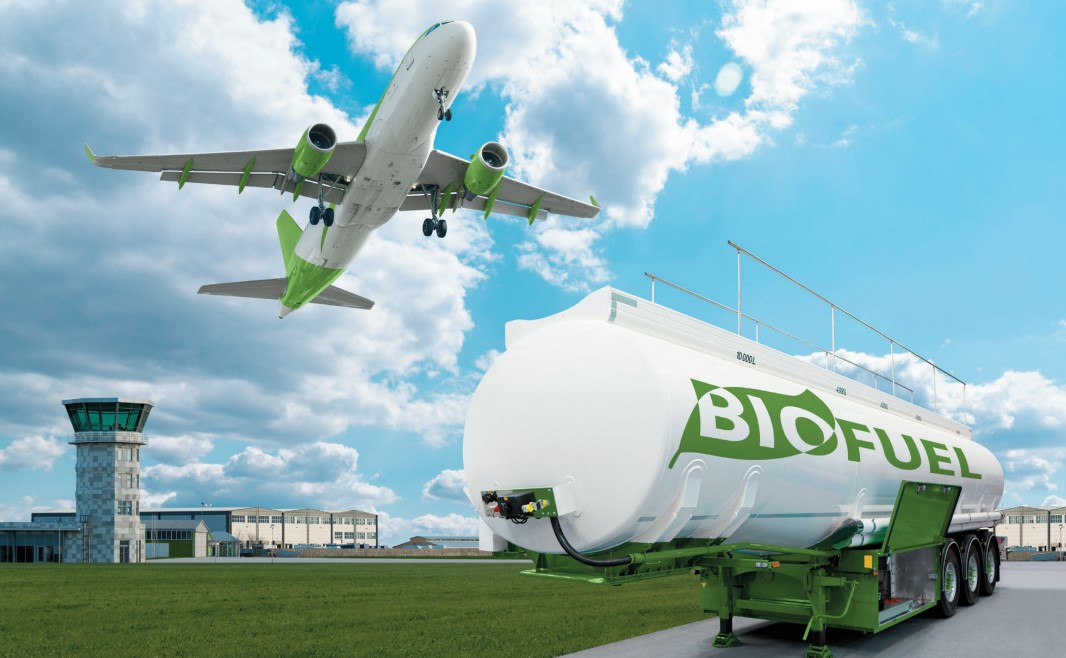 On the first day of the new year 2023, a Brussels Airlines plane, fully fueled with bio-kerosene at Brussels Airport, took off for Malaga, Spain. The year prior, the airport launched the Stargate program, which includes the construction of a facility for producing environmentally friendly aviation fuel.
The global aviation industry is striving to achieve ambitious goals for reducing harmful emissions, states the International Air Transport Association (IATA). Sustainable aviation fuels (SAF) are identified as one of the key elements to help reach these goals. Over 450,000 flights have been completed worldwide using SAF.
IATA is considering Kazakhstan as one of the possible regional hubs for refueling aircraft with SAF. Reportedly, the European Bank for Reconstruction and Development conducted a series of meetings on this issue with key stakeholders in Kazakhstan, including KazMunayGas, national carrier Air Astana, and Aviation Administration of Kazakhstan JSC. The bank is selecting a consultant to provide information to interested parties about the opportunities for developing SAF in Kazakhstan.
What is SAF
Aviation accounts for about 3% of global greenhouse gas emissions. Most carriers now use aviation kerosene, obtained by refining sulfuric oil and further purified from excessive sulfur content. This results in fuel grades TS-1 (a label used in the post-Soviet space) and Jet A (internationally accepted). Both types are virtually identical in their properties, with Jet A considered more environmentally friendly due to its lower sulfur content.
In 2007, the International Civil Aviation Organization (ICAO) recognized the importance of research in the field of flight efficiency improvement and the development of alternative fuels to reduce emissions from aviation transport. The first flight using a blend that included SAF took place in February 2008, operated by Virgin Atlantic from London Heathrow Airport to Amsterdam. The following year, ICAO held an international conference on aviation and alternative fuels. One of its goals was to develop a coordinated approach for all aviation market participants to transition to more environmentally friendly fuels.
When burning 1 ton of traditional aviation fuel, 3.15 tons of CO2 are generated, along with other emissions, including nitrogen oxide, soot, and other sources of radiative pollution.
The joint efforts of airlines, aircraft manufacturers, and fuel producers have resulted in the development of SAF – an environmentally friendly version of Jet A and Jet A-1 fuel. Typically, SAF consists of a blend of traditional aviation kerosene and additives that make it more environmentally friendly. The technical specifications of SAF are the same as those of Jet A, making both types of fuel interchangeable, and allowing aircraft to switch between them without any technical modifications.
There are currently two types of SAF. Synthetic fuel is produced from carbon dioxide, extracted from the atmosphere, and hydrogen obtained through electrolysis. Biofuel can be produced from various raw materials: used vegetable oil and animal fat, agricultural waste, cellulose, algae, and vegetable oils processed through hydrogenation (HVO). Thus, SAF has two immediate environmental advantages: it reduces CO2 emissions and enables waste recycling. Another crucial requirement for clean fuel producers is maintaining land-use structure (i.e., no additional areas are allocated for SAF feedstock, no forests are cut down, etc.) and avoiding competition with food crops (SAF uses only waste, so farmers don't reduce areas for food crops and don't sell them to fuel producers at the expense of food production).
SAF is currently and in the near future the most accessible and effective method of decarbonization and reducing harmful emissions in aviation. The transition to this new type of fuel is simpler for the aviation industry than, for example, for automobile transport. There are significantly fewer refueling locations for aircraft, making it logistically easier to supply them with the new fuel. Plus, the developed types of fuel can be used alongside traditional fuels without altering the design of aircraft.