Development Potential of Petrochemistry in Kazakhstan
Ualikhan Izbaskanov, Director of the Department of the Ministry of Energy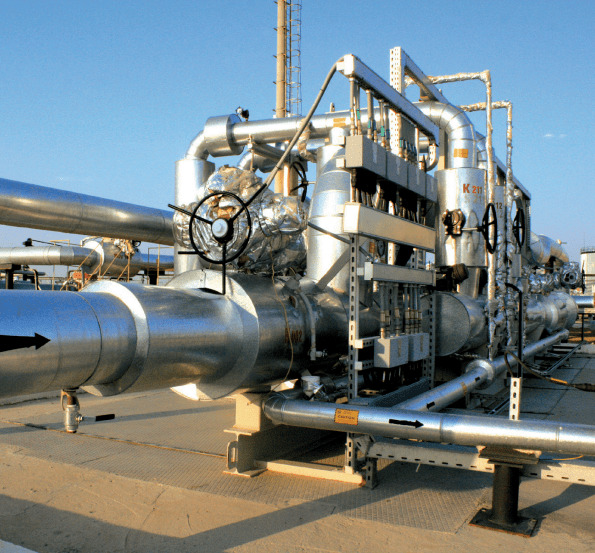 Currently, Kazakhstan's oil and gas chemistry is in its formative stages. The republic has already established and operates a number of manufacturing facilities, including plants producing polypropylene, lubricants, gasoline additives, among others (Fig. 1).
On November 8, 2022, the head of state inaugurated one of the largest factories of its kind in the CIS countries – a polypropylene production plant located in the Atyrau region with an annual capacity of 500,000 tons. This state-of-the-art facility currently has the capability to produce up to 65 grades of polypropylene.
In 2022, the production volume of oil and gas chemical products reached approximately 270,000 tons. This year, we aim to increase production to 350,000 tons. Moving forward, with annual growth, by 2029, we intend to reach 1.2 million tons.
Presently, plants producing butadiene and polyethylene are in the implementation phase, with an investment volume of around 11 bln US dollars. These significant investments mean that the "Polyethylene" project is poised to become one of the world's largest. By 2030, we plan to have both plants operational.
Additionally, we are in the planning stages for projects involving the production of urea, methanol, polyethylene terephthalate, and others. Most of our plants are concentrated in the western region of the country, specifically in the Atyrau region, as it houses the primary deposits that provide the necessary fractions.
The state provides stimulating support for the oil and gas chemical industry. On behalf of the Ministry of Energy, I'd like to highlight the establishment of the Special Economic Zone named "National Industrial Petrochemical Technopark". Operational since 2007 and set to continue until 2032, it offers all the necessary incentives for investment attractiveness.
Specifically, the government funds the construction of SEZ infrastructure. Since 2014, approximately 170 bln tenge (equivalent to about 400 mln US dollars at the average exchange rate) has been invested in infrastructure, and we plan to continue these efforts. Projects within the SEZ receive raw materials at competitive prices on a long-term basis, facilitated by provisions in the "Gas and Gas Supply" Law. The SEZ also has a streamlined process for hiring foreign labor without the usual quotas and permissions.
Within the SEZ, there are customs and tax benefits. Specifically, corporate income tax, land tax, and property tax are set at a zero rate for companies registered in the SEZ. Additionally, VAT on imported goods, import duties, and land rent are also set at a zero rate.