Women in the Oil Industry
Career prospects for women in the oil and gas industry have improved in recent years and an increasing number of women are taking advantage of those opportunities, according to the majority of energy professionals in the inaugural Global Diversity and Inclusion Report.
The study conducted by BP and Rigzone, the leading online resource for the oil and gas industry, examined female representation in the energy workplace from the perspective of 3,000 oil and gas professionals.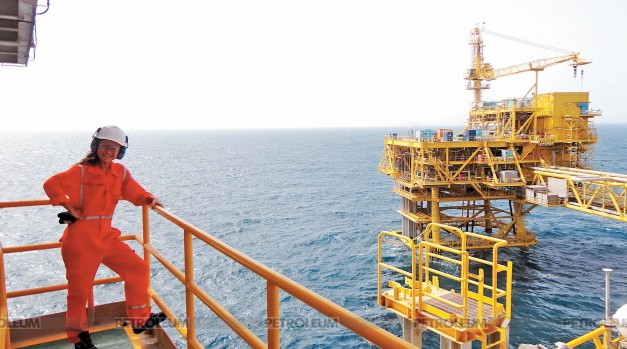 While nearly three-quarters of respondents, 90% of whom were male, believed oil and gas remains a male-dominated industry, the majority of energy professionals said it was quite or very important for the oil and gas industry to ensure it is attractive to women. More than 60 percent also said they expect the greatest increases in female representation to be among professionals just entering the industry and those early in their career.
Assem Kaibzhanova is 23 years old; she is a reservoir engineer working on development of a number of oilfields in the Danish North Sea. Graduate of the Kazakh-British Technical University's "Oil and Gas Industry" Faculty, Assem has chosen her profession thanks to her craving for science and the certainty of the significant importance of Oil and Gas Industry for Kazakhstan.
- No doubt that Kazakhstan is already amongst the world's leaders when it comes to oil production and export, every day over 1.5 mln barrels of crude oil are exported to Russia, Mediterranean, Georgia, China. Production volumes will continue to grow not only owing to our giant fields such as Tengiz, Karachaganak and Kashagan, but also to the development of smaller fields. Here a significant role will be played by mature fields through improved oil recovery and exploration of new territories. Thus at the Dunga field operated by Maersk Oil in Kazakhstan it is aimed to four-fold production and an active implementation of Phase II project is under way. The development of the industry is also positively affected by the increasing production of natural gas. Increasing production will certainly impact the necessity to expand the country's export capabilities, launch new pipeline transportation systems and upgrade the existing ones such as CPC, and that I believe will become Kazakhstan's main near-term objective to achieve its longer-term aims. As to the investment opportunities, based on my own experience working abroad I witness growing interest in Kazakhstan as a resource-rich country with great potential and that is very heartening.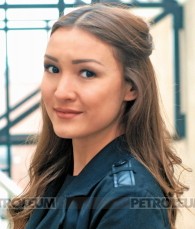 Assem came to Denmark as part of her MITAS (Maersk International Technology and Science) training programme. As a MITAS participant Assem has been on a two-year on the job training across Maersk Oil operations in different locations before she goes back home to help the Company to develop its Dunga field in Mangistau Region.
- During my studies at KBTU Maersk Oil was a dream for every student in Almaty. It was a great place for an on-site training where we received real technical tasks and were working side-by-side with professionals with global experience. Just as many of my university mates I considered Maersk Oil a great place for career opportunities and submitted my CV to an open vacancy. After graduation Maersk Oil sponsored my Master's Degree at Heriot-Watt University in Edinburg, Scotland, and further enrolled me in its MITAS programme.
At present Assem is working on optimising oil fields with reducing gas producer speed.
- Studying the peculiarities of the produced fluids and gas as well as identifying major critical parameters, so called "bottlenecks", in surface equipment I am involved in IPM (Intergated Production Modeling) to further analyse the system and ways for its improvement. Due to the fact that in most cases the reduced rates occur because of the changes in reservoir conditions and the composition of produced fluids, we need to identify and carry out a repeated number of research before we make any optimisation related decisions. I have access to the latest software, academic literature and advice of my senior colleagues.
Prior to Denmark I had an offshore training in Qatar, in a drilling department. I worked as a well-site engineer at Al-Shaheen field. I was responsible for piping and cementing calculations, reporting on drilling site operations, logistics management. We drilled both producers and exploration wells; I therefore have had an opportunity to observe wireline logging, core sampling and handling. Sea platforms also develop your stamina a lot, as you have to handle critical situations, find approach to people of different cultural backgrounds, always keep in mind that you are on a hazardous facility and think about your own safety and that of others. It is an unforgettable and colossal experience that I intend to put to use when I return to Kazakhstan.
From a non-technical perspective, MITAS to a certain degree is a unique programme. Firstly, the leadership and innovative thinking training we've been receiving, greatly impacts your development as an individual. For instance, during a week of lectures at Berkeley University of California we had discussions with the University's leading professors, professionals of the Silicon Valley and even a specialist responsible for exploration works on Mars! When you find yourself in such an environment you learn to think broader and on a more global scale. Secondly, the 1.5-year project I am responsible for together with 4 other MITAS located in different parts of the world enables you to learn to work in a team, work remotely with people who may be different from you in many ways. I am therefore confident that the Programme has helped me to acquire many various skills and not only technical ones.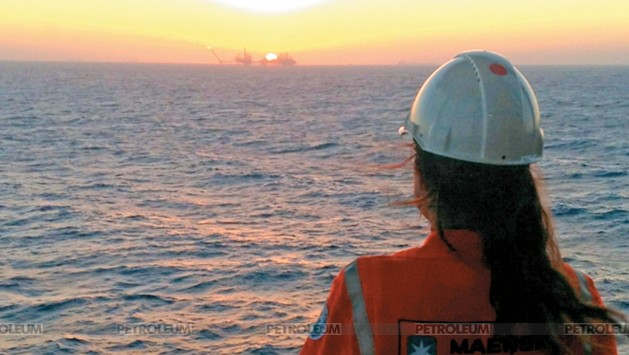 Talking about her near-term plans after she completes her training and returns to Kazakhstan Assem is going to continue pursuing an engineering career and become a production technologist at Maersk Oil in Kazakhstan.
- I really like the values the Company lives to. In every location I have been I find the atmosphere very friendly. Another very important factor for me at this stage of my professional development is that the Company encourages initiative from young engineers, from an important observation during work to a "silly" theoretical question to your supervisor to reminding the managing director visiting the drill-site to wear his safety glasses. The company values safety and quality over speed. This gives me sense of security and confidence.
Neither Assem is stopped by a perspective to live in a small town: "Living in Astana or Almaty was never my ultimate dream. Besides it is very important for a beginning specialist to gain as much experience working with professionals, get to the bottom of the production process, and if possible analyse different oil fields. This would make you a much more desired employee ready for the real work. Sitting in Astana or Almaty you will not be able to as easily visit the wells and observe important operations. At the end of the day every city or town has its own advantages and disadvantages; it all depends on your attitude. Before Qatar I spent a year in Aktau where I have met many interesting and talented young people, and even found myself interesting hobbies – ballroom dancing and guitar playing."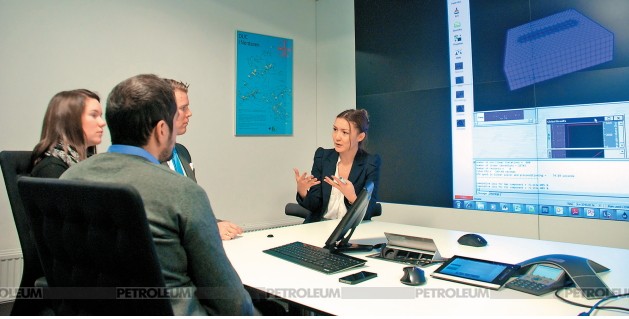 To our question whether Assem thinks that Oil and Gas Industry is more male than female she openly says: "I do not have a definite opinion about that. Each case is individual, and if someone likes what they are doing, then that is their vocation no matter who they are. On the whole it is believed that women do not fit in an operational environment, but I have met many who feel as comfortable there as men and are able to tack any skeptic."
We interviewed Assem as we approached the International Women's Day. And wishing Assem happy 8th of March the Editors of Petroleum congratulate all women working the Oil and Gas Industry and all women of Kazakhstan with this holiday.
(Full article)