Twenty Years on a Quill Tip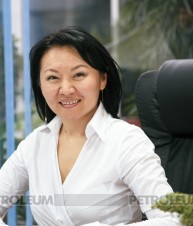 The Abdi company has no rivals when it comes to the stationery products industry. Its share takes up a fifth of the Kazakhstani market, assessed at 50 billion tenge. There are corporate sales departments in each of the company's 19 Kazakhstan branches. Firstly, this allows the company to always be next to the client, and secondly, makes it possible to keep the same prices for stationary supplies in any city. When a large corporation has the same contract with each of its branches, subdivisions and subsidiaries, it can reduce its office budget by up to 30%. Just as the company is about to celebrate its 20th anniversary the Director of ABDI EKON LLP Aizhan Yemberdinova told Petroleum about the specifics of working with corporate clients.
- Aizhan, what are the main benefits of Abdi?
- We work directly with the manufacturing plants and with the end customers, and that's what makes our company unique. Usually goods get to their final consumer by complicated means: through large wholesalers, medium-sized ones, smaller ones, and only then the retail deliveries happen. This is typical throughout the world. But here, Abdi brings it from the factory directly to the end purchaser. There are companies that have been working with us for so long that one could say they have become long-term partners. We have long ago agreed and optimized our delivery procedure.
For example, with one of the domestic banks, that had each branch doing its own procurements. In some cities they get a big discount, in others a small one. In some places, the opposite is true, and prices are really high because of how far away they are. And when we processed the order through our network, even at retail prices we provided savings of 20-30%. It was a really big win for the client, simply because they combined the contract. This was possible thanks to our expansive branch network.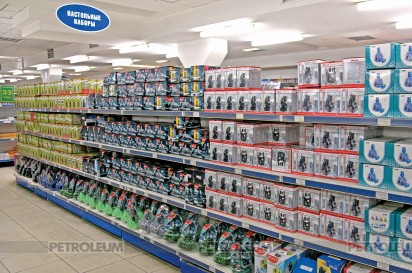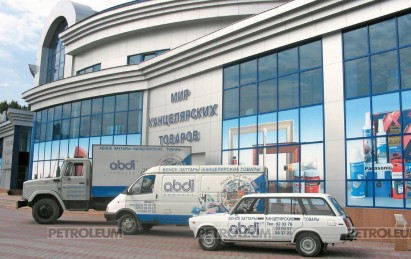 - I guess you have the widest range in Kazakhstan? Where do you get your products?
- The stationery supplies are bought from 200 factories representing over 30 countries around the world. Most of them, of course, are in Russia, because nearly all of our paper products are manufactured there: office paper, copybooks, notepads, folders, and so on. There are many European goods from Germany, France and Italy. And from Asia, of course: India, Taiwan, Malaysia, Korea, and others, all the way to Japan.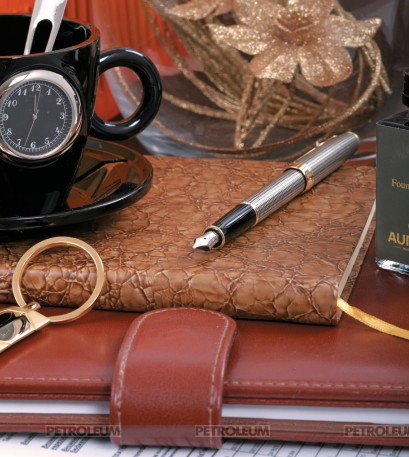 - Please tell us about your work with large business.
- There are oil companies, government structures, educational institutions, banks and other financial institutions among our clients - organizations and companies from practically all industries and lines of work. In the oil producing regions we serve project operators as well as contractors and subcontractors. Even if it has only two branches, a company can still save by working with us. It's because we have the same prices throughout Kazakhstan. We have the widest network of branches (19 branches), and the largest retail sales network (42 stores). That reminds me, Abdi's Atyrau Branch has been working with success since the year 2000.
- Is Abdi a fully Kazakhstani company?
- It's 100% Kazakhstani. Our company's staff, founders and shareholders are all Kazakhstani.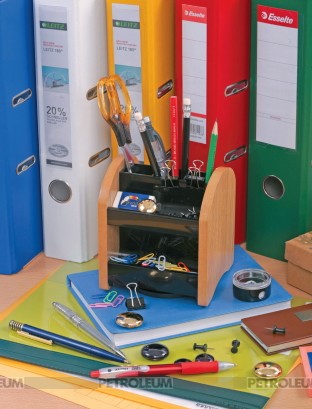 - Coming back to the topic of your anniversary, what major achievements can you mention from the company's 20-year history?
- Let's take a look at the numbers. The Kazakhstani market is valued at approximately 50 million tenge annual, and our share is 20-25%. Abdi is the largest company in this industry. The competitors that trail us control 7-8% of the market. So the gap is significant. A retail network of more 40 stores is something unique to Abdi. The company has long ago become a subject of large business: 1,400 people work at the company. Moreover, we have the longest track record of anyone in this business. The company appeared in 1994, when the stationery business was just being conceived in Kazakhstan. That's specifically why we know our clients and we know what the people of Kazakhstan prefer.
Of course, sooner or later, the idea to create our own production facilities within the country had to come up. But unfortunately, the size of our market does not make that possible. Kazakhstan does not make stationery supplies at all (everything you see on our market has simply undergone insignificant changes in appearance in order to be CT-KZ certified). But we have found an alternative. We determine the variety, design and content of the products and place orders with foreign factories that are able to make high quality products. They make each tailor-made batch for us only, with the data our company provides. This includes Kazakh text.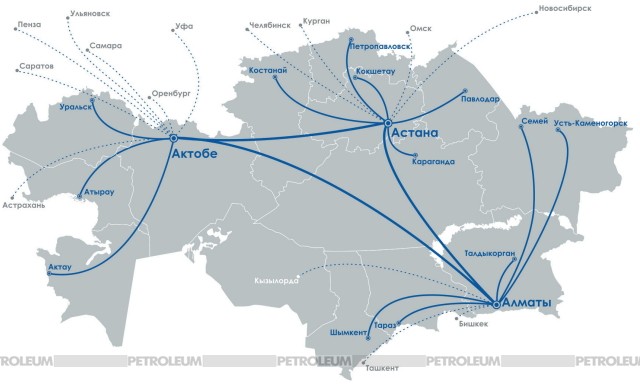 - How has the devaluation affected your prices?"
- So far nothing has changed, because we have a lot of overstock merchandise in our warehouses from before. The prices for it remain the same as before. But starting in April, new shipments will gradually start showing up and the prices on some types of stationery supplies will change according to the exchange rate.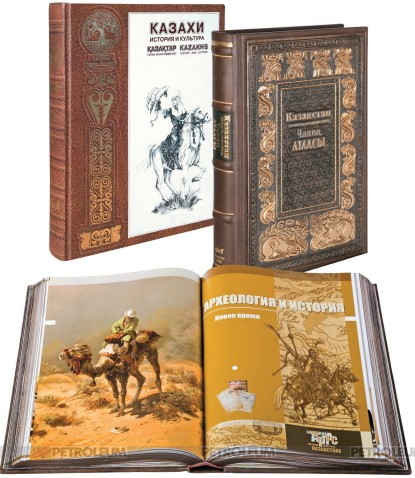 - We know that Abdi does a lot for the development of culture, art and education in Kazakhstan. Could we discuss that more detailed?
- The company has been collecting information, illustrations, pictures and historical maps. We were the first to publish some ancient maps that for decades had been stored away in library archives. The historians we work with make a huge contribution to the creation of the Great Atlas of the History and Culture of Kazakhstan and the book TheKazakhs.
The Great Atlas of the History and Culture of Kazakhstan is the first scientific work about the history and culture of Kazakhstan since ancient times until our day, in which highly qualified scientific texts are accompanied by a lot of maps and illustrations. It should be noted that this is the first work of this type in the Kazakh language. This publication is the result of two years of work by a large team of scientists, editors and publishers.
In the work on the atlas, which has 880 pages, around 250 different specialists were involved, including 2 academics from the Kazakhstan's National Academy of Science, 24 Doctors of Science (16 of them have the academic title of professor), 42 Candidates of Science (9 of them are docents by academic title). The Great Atlas offers a professional, holistic and systematic description of Kazakhstan's history and culture in ancient times, the Middle Ages and in modernity. The history of the 20th century is reviewed in details and the main milestones of the newly sovereign state: the Republic of Kazakhstan.
The book TheKazakhs. History and Culture is a large illustrated encyclopedia of the history of the Kazakh people. The textbook material it contains is accompanied by unique ancient and rare photographs, reproductions of little-known and hard-to-find pictures by famous painters of the past depicting scenes from the nomadic and settled life, maps and original sketches.
These stylish books have been released in three languages: Kazakh, Russian and English. It's a great gift idea for partners and foreign guests. Well-to-do people are interested in these kinds of presents for their spiritual value.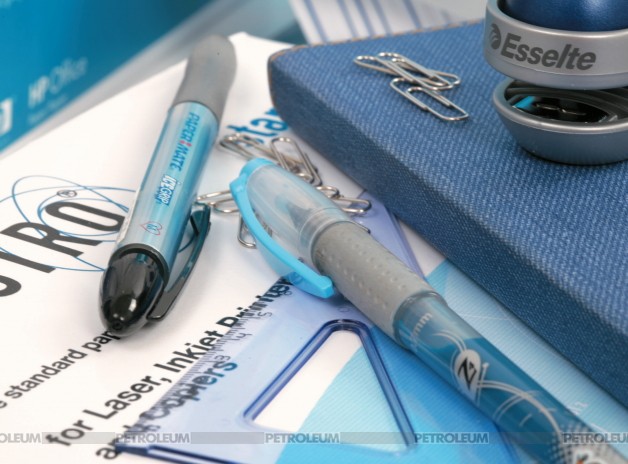 - All countries are now transitioning to electronic recordkeeping. How will this affect your sales? What are the market trends?
- The company sales are on the rise, consumption on the whole is also increasing, although sales are growing more quickly. And we think it will stay this way. Europe, which is actively implementing electronic recordkeeping, serves as an example for us. European buyers purchase five times more stationery products than Kazakhstanis. This is conditioned by the fact that first of all, business is conducted at a higher level there, and Europeans can structure and organize document storage in such a way that any of them can be found in a few minutes; they know how to save their time. Besides, electronic documents need to be backed up by hard copy.
Interviewer: Amina Dzhalilova
(Full article)