Oil Worker Searching for a Job
Amina Jalilova
Nine people per place
The slump in world oil prices has significantly changed the industry landscape. Now not only the producing and oil service companies are tightening their belts, but people as well. According to the statistics of recruiting agencies, 9% fewer jobs in hydrocarbon production were posted in the open market than in the past. Layoffs are underway; as a result, many experts have to change their field of activity. Those remaining in the oil industry face the increased employer's requirements.
While at the end of last year, market participants were only expecting numerous projects to be suspended and the staff optimization programs to be implemented, today these apprehensions have become reality. The research made by HR professionals confirms it.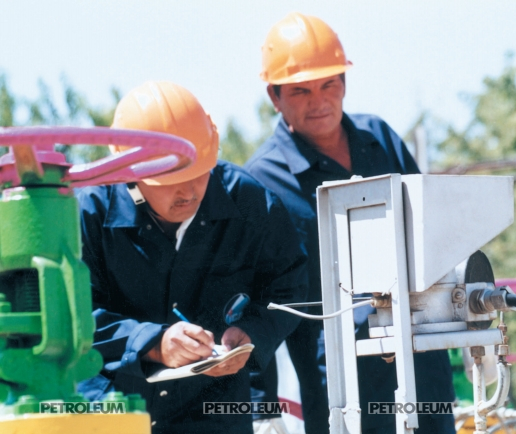 Layoffs as harsh reality
Cost optimization, projects freezing, decrease in investments, and overall review of all expenses of oil companies are predictable, but it makes no less sad the market reaction to a dramatic drop in hydrocarbons price. Note that Brent crude became about twice cheaper over the past year.
According to the Financial Times, the world's largest oil and gas groups dropped new projects worth about $200 billion. Citing the experts of Wood Mackenzie consulting company, FT says that global giants delayed implementation or even opted out of 46 oil and gas projects with total reserves of 20 billion barrels of oil equivalent.
Among the companies that seriously reduced costs, the media outlet lists the British-Dutch company Royal Dutch Shell, US Chevron, British BP, Australian Woodside Petroleum and Norwegian Statoil.
Kazakh oil and gas companies, of course, are on the same path. At the end of last year, KazMunaiGas reported being forced to revise the capital expenditures plan - in the end the actual capital expenditures of the national company were cut by a third. Naturally, this could not but affect the numerous KMG contractors and their subcontractors in turn. In the current situation offshore projects turned out to be highly questionable. KazMunaiGas Chairman of the Board Sauat Mynbayev said that Kashagan will be profitable only at the price of $ 80-100 per barrel. The participants in offshore projects "H" and "Zhambyl" start thinking on the advisability of further work on these units.
According to the Union of service companies, the leading producers reduced their capital and operating costs in Kazakhstan by 15-20%. According to the National Bank of Kazakhstan, in the fourth quarter of last year there was a four-fold drop in foreign direct investment in the domestic oil industry. As a consequence, domestic oil service companies experience drastic decline in jobs and orders, Head of the Union of Service Companies Daurzhan Augambay underscores. According to him, 150 thousand workers are involved in the provision of services to the oil and gas sector. Taking into account their family members, the welfare of about half a million citizens of Kazakhstan is at stake.
Specialists forced to change profession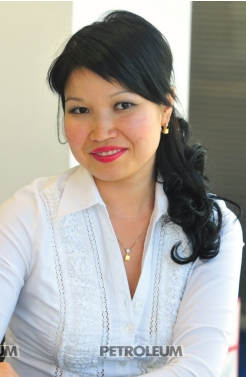 Lyazzat Chubaeva
At the end of last year, the participants of the oilfield services market shared their concerns with the correspondent of Petroleum about the reduction of the budgets of large producer companies that will entail redundancies and expenditure cuts (see "Oil service fight for budgets", Petroleum №1-2015). And these predictions, which were not promising anything good, became true.
As the manager of AntalKazakhstan recruitment company Lyazzat Chubaeva told Petroleum in an interview that as soon as oil prices fell, market participants started looking for opportunities to reduce costs. While at the beginning of this process they tried to preserve their staff wherever possible, later many had to resort to layoff. The business continues operating, but there is fierce competition today among the suppliers, the HR-specialist underscores. Much depends on whether the company wins a tender or not. Upon successful outcome, employers are able to keep or even expand the staff, while others have to tighten their belts even harder.
According to AntalKazakhstan labor market research in Kazakhstan, 31% of respondents working in the field of natural resources agree that the changes in the economic situation have affected their plans to change jobs. They never intended to change jobs, but now they have been forced to do so due to instability at their current jobs. At the same time, 38% of respondents from this sector report that their companies have officially announced the layoff or staff optimization has been already underway.
As compared to 2006-2007, the requirements for applicants toughened, since, firstly, the number of highly skilled specialists increased, and, secondly, the competition intensified due to available free candidates in active search of work. In this industry, project managers and specialized engineers are still in demand, our interlocutor says. Due to increased competition among the candidates, the absence of a large number of job openings and the industry instability, some oil sector specialists switch to related industrial sectors, for example, civil engineering, heavy engineering, and other similar production. Those who remain are becoming more flexible in negotiations with employers: 16% of respondents say they do not expect increased wages when changing jobs and 3% are even ready for wage cuts.
9% fewer job openings
HeadHunter group of companies told Petroleum, that in the period from January 1 to July 7, 2015, 745 job openings were published in the Resource Production section, which is 9% fewer than in the same period last year. On average, there are nine applicants for a job opening in the industry. Most jobs in the resource production are located in Almaty, Atyrau, Astana, Karaganda and Aktau. Jobs in oil production account for 43% of all job postings in this professional sector.
The minimum salary offered for a driller in Atyrau is KZT 60,000 and the maximum is KZT 1,874,500. Median wages offered for those willing to work in oil production since the beginning of the year has been KZT 145,000.
No chance ahead for Kazakh content
Kazakhstan's accession to the WTO also does not look too promising for domestic specialists. Perhaps, the pros for companies are evident – there will be a wider choice of professionals and fewer restrictions to attract foreign staff. In contrast, employees should think seriously about their qualifications, experience and job competence.
According to Deputy Minister of Health and Social Development of the RK Birjan Nurymbetov, regulations on local content are still effective for intra-corporate staff transfer. They envisage that the company shall not exceed the limit of 30% of expatriates among top management (first category) and middle management (second category), while among average specialists and workers (third category) it shall be no more than 10%. These restrictions are to be given up, said Deputy Minister.
According to Mr. Nurymbetov, pursuant to the requirements of the World Trade Organization, joined by Kazakhstan, in the second and third categories the foreigners can make up to half of the company size, and restrictions have been eliminated for the first category.
As vice-minister explains, the new rules have been included in the draft law, which is already under consideration in parliament. Obviously, Kazakhstan hardly has a choice whether to accept it or not. Negotiations to join the WTO were long and difficult, but now we can only accept new rules of the game.
Is it worth becoming a geologist?
And now, when many are thinking of specialization change, they start talking about the importance of geology from the upper tier. It is not all of a sudden, in fact. It is quite logical to invest into the search of new deposits during the crisis. The safety cushion is needed after all – new fields, new reserves. Now, when Kashagan remains questionable, it is more relevant than ever.
So, is it worth becoming a geologist?
First Deputy Minister of Energy of the Republic of Kazakhstan Uzakbai Karabalin recently has stated that the government is considering the issues of reducing the tax burden, elimination and reduction of administrative barriers and simplification of geological exploration procedures. To implement the conceived, it has been planned to set up a consortium on terms of public-private partnership. There will be certainly many interesting jobs. Preliminary research made by the Kazakh Institute of Oil and Gas has shown that Kazakhstan's reserves may be increased threefold, Mr. Karabalin says. So we have to search!
For this purpose, in particular, it has been planned to train the domestic experts in drawing up the audited geological reports on geological resources and mineral reserves in line with international standards. The training will begin this year and will last until the end of 2017. These professionals will help Kazakhstan transfer to the international standards of public accountability for solid minerals - CRIRSCO, and SPE-PRMS for hydrocarbons.
Besdes, according to the vice minister, Kazakhstan has at its disposal the geologists to implement the plans on search of new deposits in Kazakhstan. They include not only the professionals of the old school, but young people with modern education and work experience in major oil companies around the world. Given the grandeur of these plans, it is hoped that the novice geologists will be in demand as well.
Most of expats are from Turkey and China
This year, the quota for foreign labor force in Kazakhstan is 0.7% of the economically active population, which is approximately equal to 63,000 people. This was announced by Deputy Minister of Health and Social Development of the RK Birjan Nurymbetov.
As of July 1, 38,346 foreigners work in Kazakhstan, of which 63% are highly skilled professionals, and 37% are skilled and seasonal workers. Foreign workforce is represented by immigrants from 144 countries, the bulk of them being from China (32%) and Turkey (12%).
State aid
With the accession to the WTO, the state capability became somewhat limited, of course. And yet there are enough tools to influence the employer. If we cannot make, we can ask.
Deputy Prime Minister of Kazakhstan Berdybek Saparbayev said in July that the government signed 66,000 memoranda with large enterprises of the country to preserve workplaces. In his view, these memoranda protect the interests of 2.2 million Kazakhs, which correspond to 26% of the total working population.
However, it is difficult to say to what extent such measures are effective in fact.
On the other hand…
Let's try to look at the situation from the other side. Maybe this is not a period of difficulties with employment, but the time for a breakthrough? Foreign investors, their methods and technologies, their obligation for local content have provided the opportunities for many our compatriots to get a good education and valuable experience. In the oil industry there were more chances to become a world-level professional than in any other one. Should one be afraid of the competition from expats now? On the contrary, in a competitive environment, our specialists will grow up to be hunted by headhunters around the world. There is a base for it after all.
Published full article