Oil Chronicles. June 2023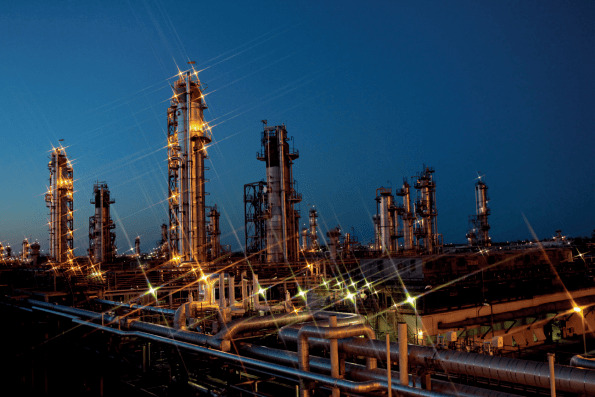 June
June 1, KMG PetroChem (a subsidiary of KazMunayGas) and Tengizchevroil signed the principal terms of agreements required to implement the Gas Separation Complex (GSC) project. The GSC, with a capacity of 9.1 bln cubic meters of dry gas per year, will be constructed at the Tengiz field. The GSC is an infrastructure designed to produce ethane used as raw material at the polyethylene plant (the "Polyethylene" project). The principal terms set out the basic parameters for the GSC project, preliminary conditions for supplying dry gas from TCO to KMG PetroChem, technical service provision, and other coordination issues during construction and operation.
The GSC project will include two installations: ethane extraction and propane purification. As a result of processing dry gas supplied from TCO's technological facilities, up to 1.6 mln tons of ethane and 360 thous. tons of propane will be produced. Approximately 7.3 bln cubic meters of methane will return to TCO's pipeline system.
June 1, Yerzhan Abylkhanov was appointed Director of Oil and Gas Production at KazMunayGas. Over the years, he has served as Deputy Governor of the Atyrau region, Director of the Department of Subsoil Use at the Ministry of Energy, and Deputy General Director of the Oil and Gas Information-Analytical Center.
From June 1, Cecile Rolin has been appointed as the Managing Director (chief in Kazakhstan) of ExxonMobil Kazakhstan Inc., succeeding Dinesh Sivasamboo, according to a company statement.
Cecile Rolin began her professional journey at ExxonMobil's French office in 2002. Throughout her career, she has held leadership roles in oil refining and supplies, global gas logistics, trade, and exploration and production business development across France, Belgium, the US, and the UK. At various times, she served as the Managing Director for ExxonMobil Exploration and Production Vietnam Ltd. and Esso Exploration and Production Chad Inc. Rolin graduated from the Paris Institute of Political Studies with a degree in political and social sciences in 1998. She also completed her business education at ESSEC Business School in Paris in 2002.
June 6, the Minister of Energy set the cap prices for the wholesale sale of commercial gas in the domestic market. This document establishes the cap prices for each gasified region for the next five years, starting from July 1, 2023, to June 30, 2028. Prices will remain unchanged only in the Mangistau and East Kazakhstan regions, while they will increase annually in other regions.
Kanatbek Kasymgaliyev was chosen as the General Director of KazakhOil Aktobe. He is an alumnus of the Gubkin Russian State University of Oil and Gas, specializing in Oil and Gas Field Development. He holds an MBA in Oil and Gas Management. Since March 2023, he had been the First Deputy General Director of KazakhOil Aktobe.
June 7, during a visit by a KazMunayGas delegation to Axens' headquarters, an agreement was inked for the supply of a process design package associated with the AlphaButol technology. This technology is widely adopted in global petrochemical plants, allowing the production of high-grade polyethylene, which is in increasing demand. KazMunayGas has already had a positive collaboration experience with Axens; in 2018, a major upgrade was successfully completed at the Atyrau Refinery with Axens as the licensor.
Adilkhan Kopabaev has been appointed as the General Director of the Oil and Gas Information-Analytical Center of the Ministry of Energy. He graduated from Ulsan National Institute of Science and Technology in South Korea (2013-2017), the Eurasian Law Academy named after Kunayev (2019), and Brown University, Providence, USA (2021-2022). He has worked as an advisor to the Minister of Labor and Social Protection of the Population, an employee of the Government's Project Office of Kazakhstan, a business analyst at U.S. DOT Volpe National Transport Systems Center in Boston, USA (2022-2023), and as the General Director of PFPchat in Boston, USA (2021-2023).
June 8, an agreement was signed for the construction of a hydrogen production unit between Pavlodar Petrochemical Plant and Air Liquide Munay Tech Gases. This marks the beginning of the practical implementation of the hydrogen production unit project at the plant for subsequent winter diesel fuel production of up to 160 thous. tons per year. The estimated project cost is 80 mln euros.
Air Liquide Munay Tech Gases, established in 2016, is a joint venture between Air Liquide and KazMunayGas, holding stakes of 75% and 25% respectively. Since 2018, it has operated hydrogen and nitrogen production units at the Pavlodar Refinery, and since 2021, at the Atyrau Refinery. Furthermore, in 2021, it began commercial production at a nitrogen production unit in Karabatan.
June 8 in Astana, Magzum Mirzagaliyev, Chairman of the Board of KazMunayGas, and Claudio Descalzi, General Director of Eni, signed an agreement on the principles of jointly implementing a hybrid power plant project in Zhanaozen.
The project encompasses a solar power plant with a capacity of 50 MW, a wind power plant of 77 MW, and a gas power plant of 120 MW to supply stable electricity to KazMunayGas subsidiaries in the region.