Oil Chronicles. July - August 2023
July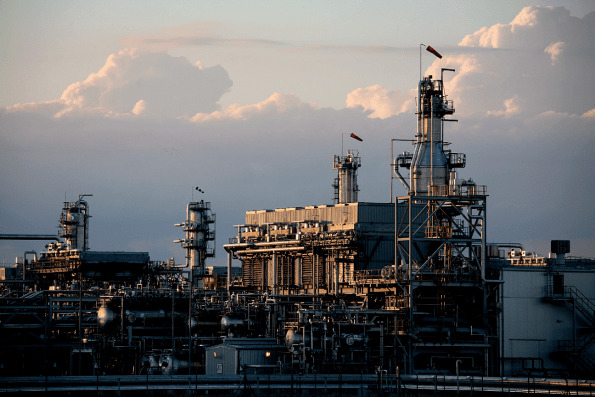 July 1, Alibek Zhamauv was appointed as the Deputy Minister of Energy. Born in 1981 in Atyrau, he graduated from Suleyman Demirel University and Satpayev KazNTU. He began his career at Agip Kazakhstan Caspian Operating Co. and later worked at Zhambyl Petroleum LLP. Between 2019-2020, he was the head of the technical group of PSA LLP. Since May 2020, he has been serving as the Deputy General Director of PSA LLP.
As of July 1, the Ministry of Energy has raised the maximum wholesale prices for Liquefied Petroleum Gas (LPG) for release from manufacturing plants from 33,600 Tenge/ton (excluding VAT) to 40,320 Tenge/ton. However, the production cost for LPG varies by plant, ranging between 42,000 to 72,000 Tenge/ton, as noted by the department. This makes LPG production uneconomical for plants. In 2022, according to the department, Kazakhstan's LPG production decreased by 400,000 tons, or by 10% compared to 2021. Conversely, consumption increased by 400,000 tons (a 28% increase) totaling 1.8 million tons.
Maximum retail prices for LPG have risen by 4-6 Tenge/liter depending on the region, and price increases are expected to continue in the future.
KazMunayGas is set to acquire a 60% stake in the Dunga field from the French Total. "We are in the final stages of negotiations with Total. I believe we'll conclude the deal shortly. The talks are ongoing," stated Dastan Abdulgafarov, Deputy Chairman of the Board at KMG.
TotalEnergies signed an agreement in late 2022 to sell its subsidiary Total E&P Dunga GmbH to Kazakhstan's Oriental Sunrise Corp. for $330 mln. Following this, KazMunayGas invoked its pre-emptive priority right under Kazakhstani law and secured approval for the transaction from the Ministry of Energy. Consequently, Total's agreement with Oriental Sunrise became void. The Dunga oil and gas field is located in the Tupkaragan district of the Mangystau region. Geological reserves are estimated at 106 million tons of oil and over 6 bln cubic meters of gas.
July 3, for the first time in modern Kazakhstan's history, all three domestic refineries were either fully or partially halted. At 17:25 on July 3, the Atyrau Refinery was shut down due to a power outage from KEGOC JSC.
Additionally, starting from July 3, the catalytic reforming unit at the Shymkent Refinery was halted for maintenance, leading to a reduction in 95 RON gasoline production by 29,000 tons per day. The Pavlodar Refinery has been undergoing scheduled maintenance from June 20 to July 19 this year.
July 4, daily oil production in Kazakhstan dropped by 21%, to 200.1 thous. tons, due to power supply interruptions that began on July 3. According to the Oil and Gas Information and Analytical Center, on July 2, a day before the accident at the Mangystau Power Plant, production in the country was 252.6 thousand tons.
July 5, the Caspian Pipeline Consortium (CPC) suspended oil reception from Kazakhstani shippers. The Atyrau Pumping Station (PS) did not admit oil into the system from 09:42 to 13:15 Moscow time. The Tengiz PS was halted from 09:39 to 14:34 Moscow time but continued receiving oil from Tengizchevroil into the tank farm. The CPC system's operational constraints were due to power disruptions following a blackout in the Atyrau and Mangystau regions that occurred on July 3.
Nurzhan Kismetov has been appointed as the Deputy General Director for Contracts, Implementation, and Audit of Oil Operations at PSA LLP.
Kismetov is an alumnus of the Atyrau Institute of Oil and Gas, as well as the International Academy of Business and UCL, London, having pursued MBA and Strategic Project Management programs. Between 2006 and 2009, he served as a Local Content Advisor at Agip KCO. He has also held positions at LLOYD'S Register O&G and Shell Kashagan Development B.V. Since 2010, Kismetov has been with PSA LLP in various roles and has been leading the Technical Group (TGA) at Kashagan since 2020.
July 6, Production of petroleum products at the Atyrau Refinery resumed following an emergency shutdown on July 3. All plant processes have been restored to normal operation, except for the delayed coking unit, which is undergoing equipment cleaning due to blockages caused by the shutdown, as per the company's press service announcement. The statement also emphasizes that ANPZ LLP did not halt the shipment of essential petroleum products to consumers, thanks to accumulated reserves.